My XR´s
Here are my 3 XR 600. 92, 93 and with the Alutank a 97 Model.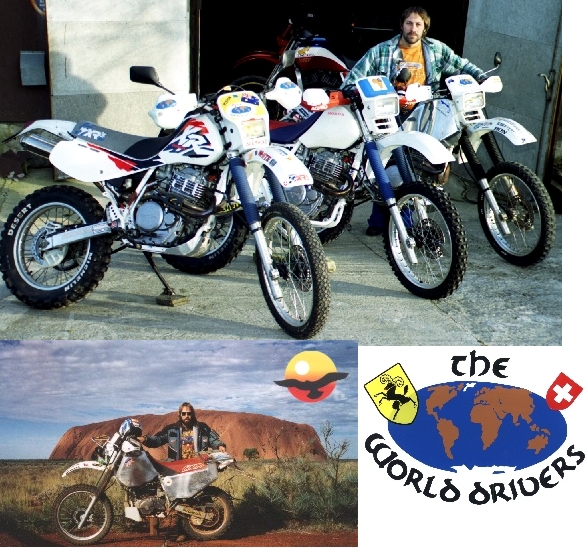 I was from february 1997-April 1998 with a Special XR with Alutanks fitted on traveling. About 10 Months in Australia & 4 Months in New Zealand.
With the 92 Model XR, I was traveling for about 6 Months from Baja California up to Alaska & then across whole Canada till Montreal.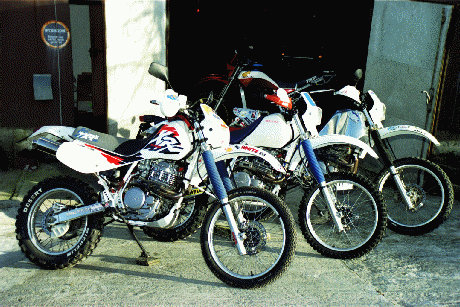 I´ve got to say: "I´ve never ever had any problems!" :-)
Cape York (Farnorth-Queensland AUSTRALIA) Travelogue in Words & Pics
AUSTRALIA (Travelogue mainly with pics)
New Zealand ° (Aroundtrip North- & Southisland) I´m working on it!
-XR-Links°

Me with my Travelbike, above Opfertshofen.
XR-Portraits

My 1. XR a 92-Model. Only the Fueltank and the Sidecovers are from the 97-Model.


My 2. XR a 97-Model. With Alutanks mounted on and changed in to a Traveldevice.

My 3. XR a 93-Model. It´s a Modified 628 Big Bore Bike.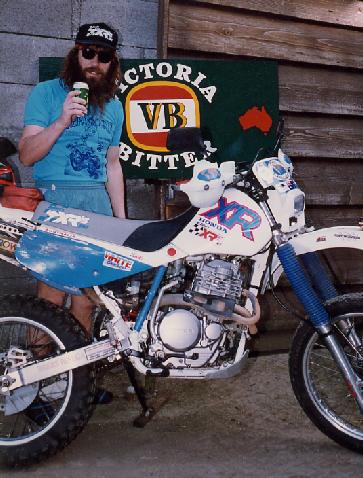 Me at Home afther my 2 Years Trip.