HONDA XR 650L
Update: 17. Januar 2019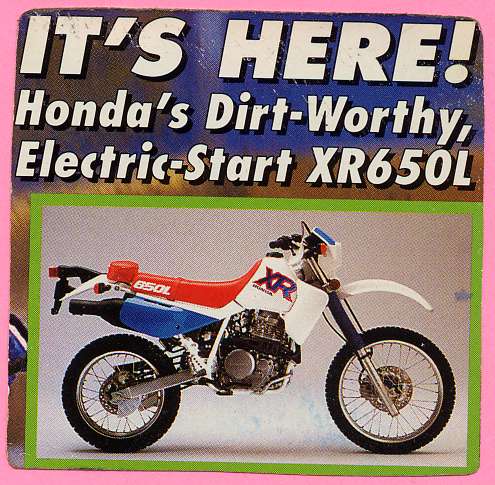 That type of Bike came out in 1992. It's a Dominator-Engine, in an XR 600 Frame. I was in America when that happend, and Martin and me we made a Test-Drive in Rapid City S.D. In 1992.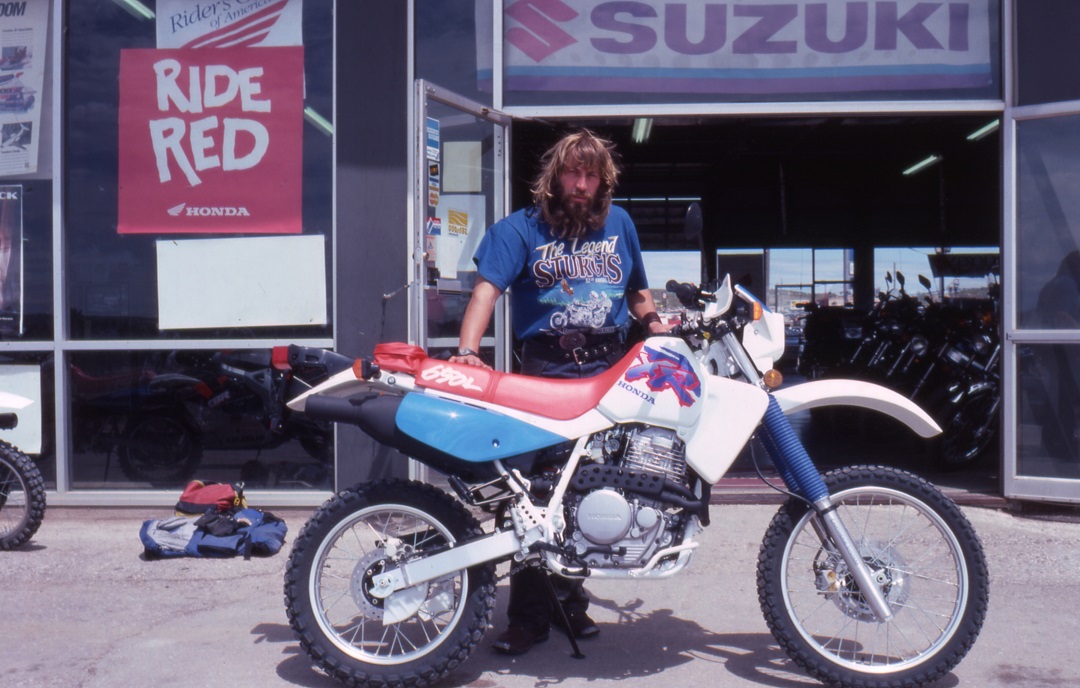 1.Testride in Rapid-City USA 1992


That's the Way the first ever Model 93 was in the Catalouge of Honda-America.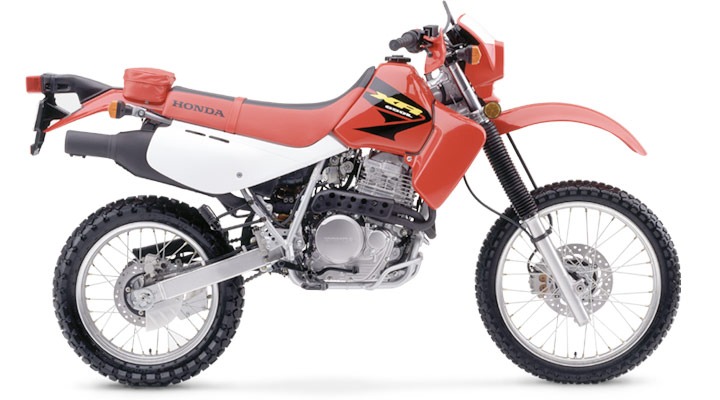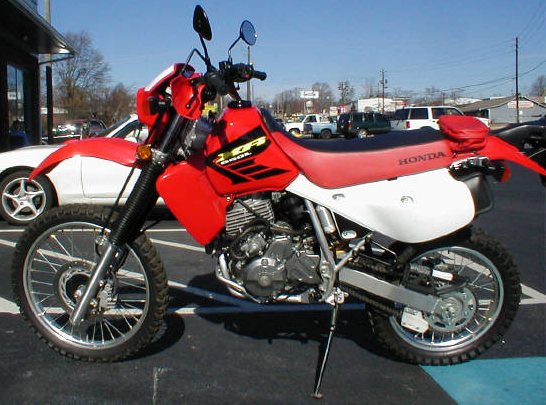 It's my Travelbike in Australia in 2004!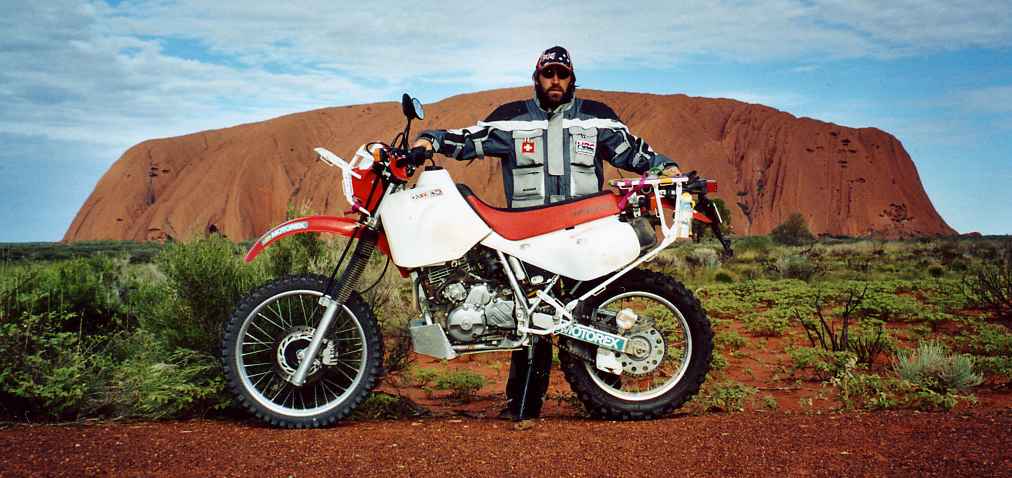 Here, that's the Way I traveled in Oz!
°
°Back°