°Back°
ETTAMOGAH PUB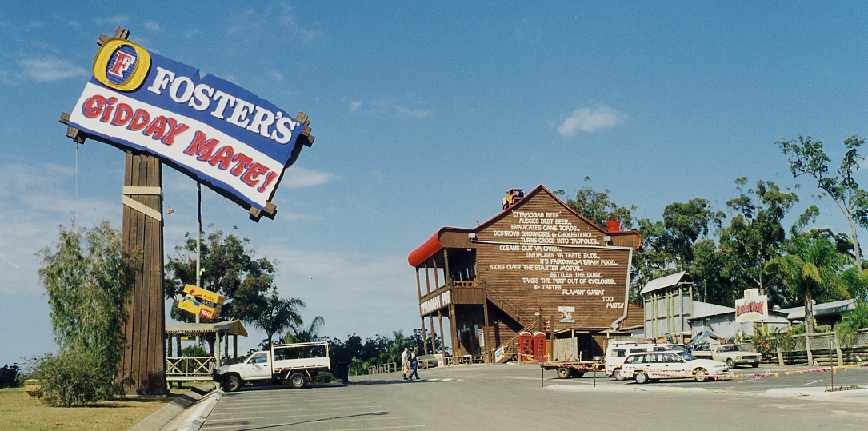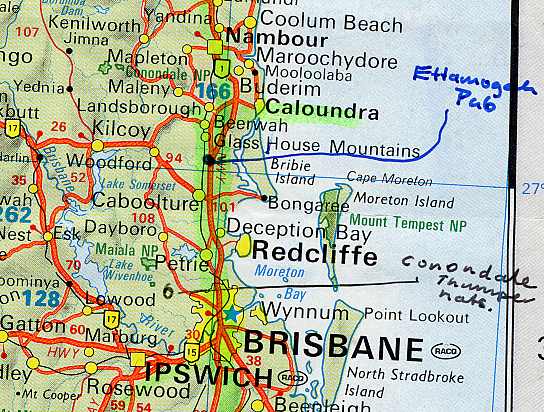 Aussie World and Ettamogah Pub
Aussie World is located at 73 Frizzo Rd, Palmview (just off the highway), and it is open daily from 9.00 a.m. to 5.00 p.m., tel: (07) 5494 5444. Alongside general entertinments, such as carnival rides and amusements, a side-show alley, billy carts and a skirmish battleground, there are displays of native reptiles (including a particularly large collection of snakes, with snake handling and snake milking an optional extra), and traditional rural activities, such as an historical look at the evolution of sheep-shearing, stock-whip demonstrations, pony rides, the milking of cows, the feeding of lambs and a look at wool classing. Markets are held here each Saturday from 9.00 a.m. to 2.00 p.m. and the Ozziefest Music Festival is held in September.
The Aboriginal Cultural Centre offers a talk on indigenous cultures, demonstrations of traditional culture and lifestyles, dancing, boomerang and spear throwing, didgeridoo playing (and lessons), static educational displays, in-residence artists doing artefact and face painting and dreamtime storytelling. The Girraween Track features plants used by indigenous peoples.
Also on site is a recreation of the mythical Ettamogah Pub which derives from a comic strip by Ken Maynard. The cartoon series depicted the goings-on at this imaginary hotel and, in accordance with the cartoon pub, this is an exact replica, complete with seemingly impossible design - outward leaning walls and verandahs, a tree that stands in the middle through two floors, a jalopy on the roof and signs plastered over everything. Inside is a collection of Australian artefacts, along with restaurant and bar facilities, souvenirs, gifts, arts and crafts.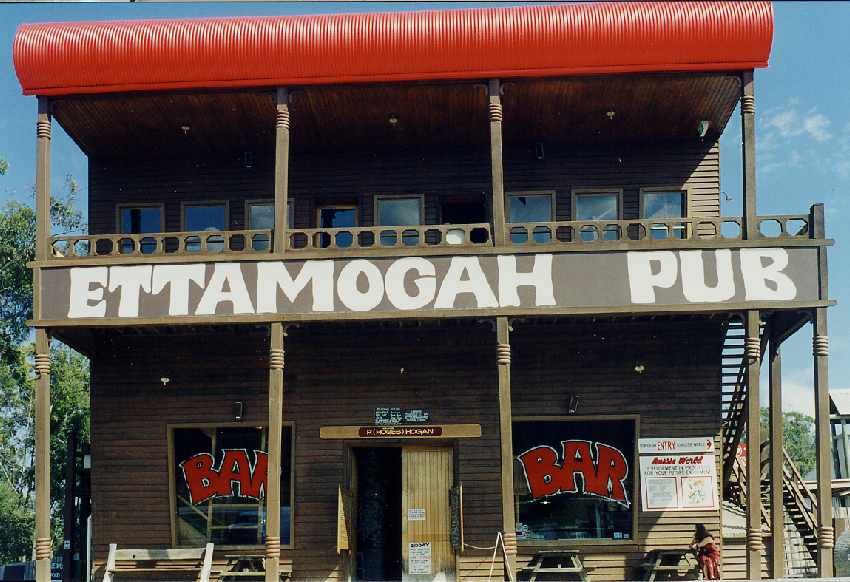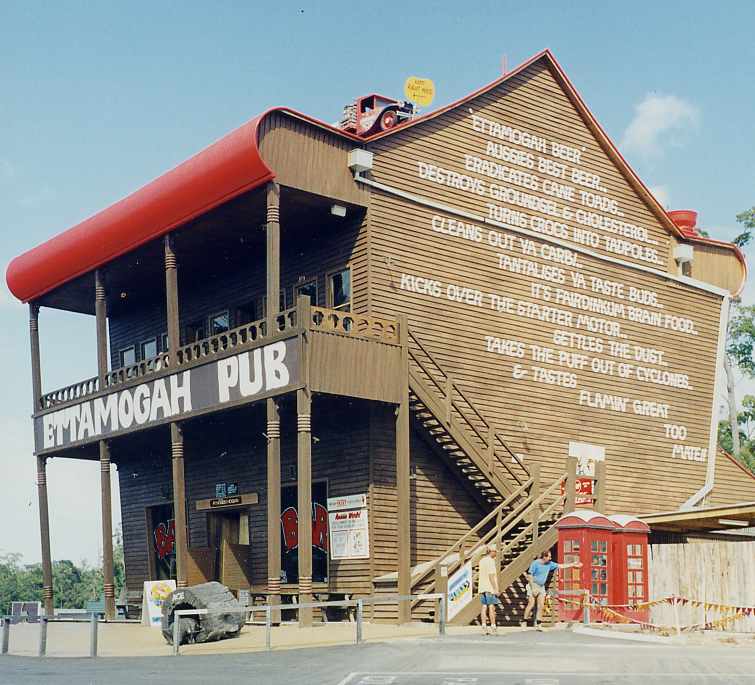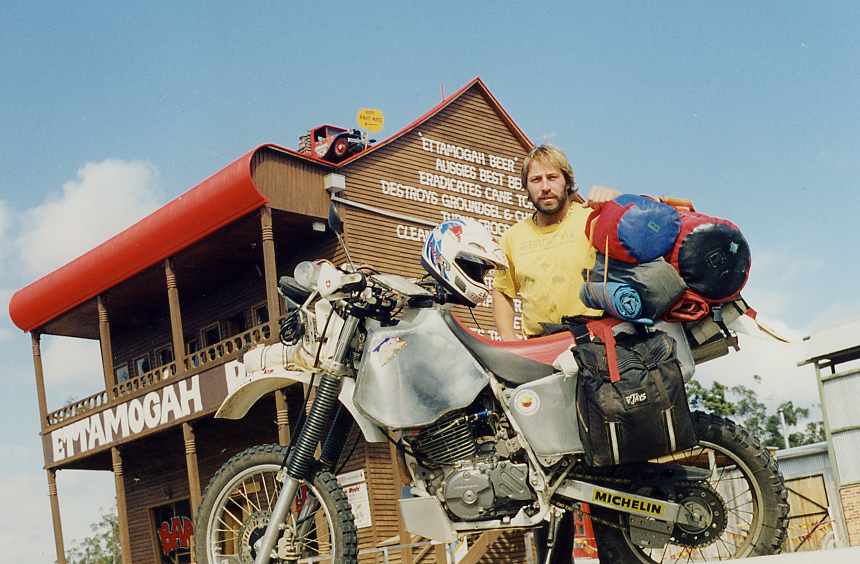 Well, unbelievable that Pub's exactly the same like the Original One in Ettamogah NSW!
°Back°