°Back°
Travel-Impressions!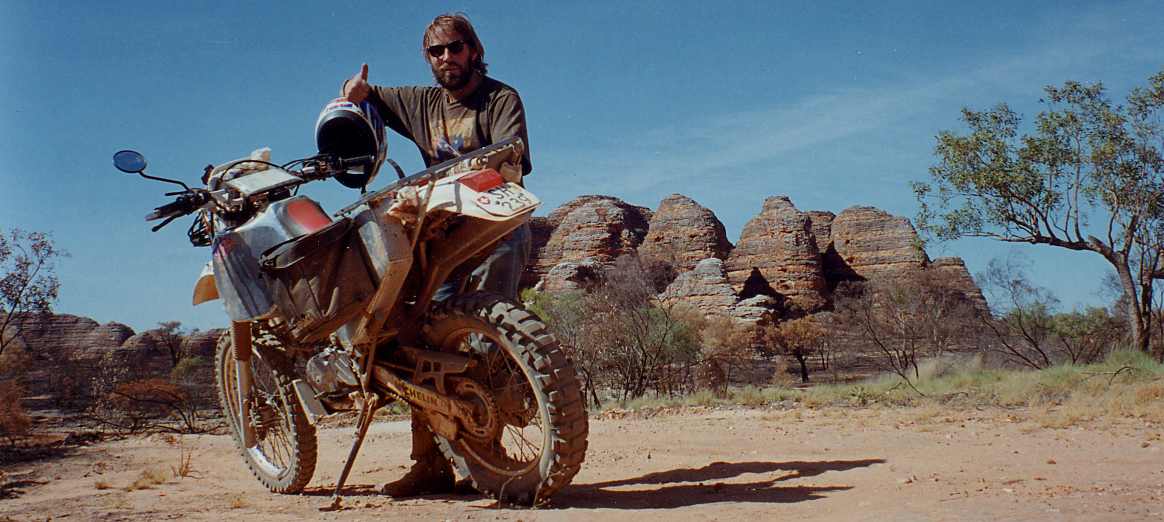 Me in the Bungle Bungles, between Halls Creek & Kununurra.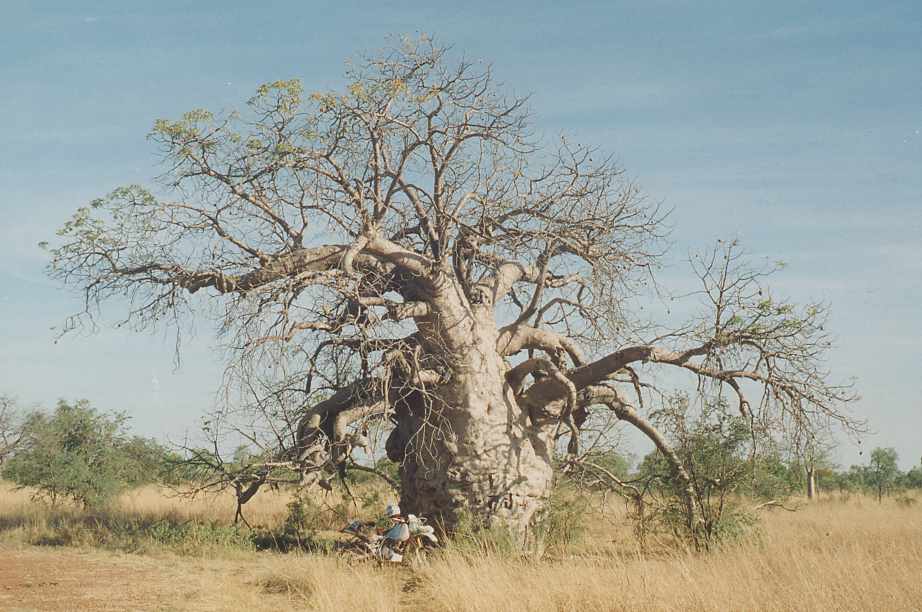 A typicall Boab Tree near Derby, right at the Gateway to the Gibb-River-Road.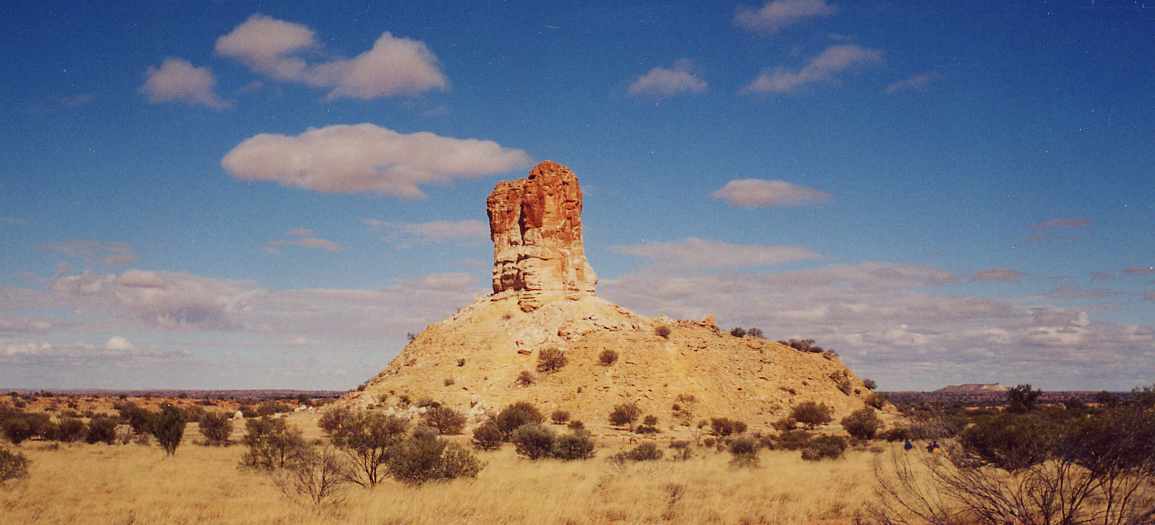 Chambers Pillar near Alice Springs.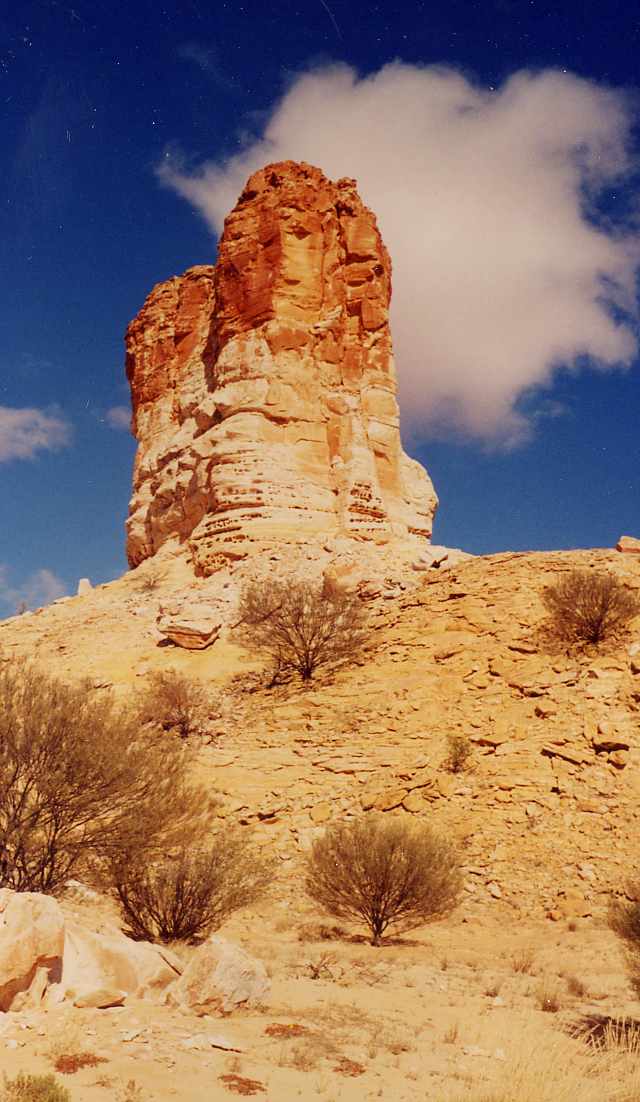 Brigitte Michel, Werner Schmid, Lilian Tuynder, Biggi Herzog, Rolf Koller & Me. Hugo Herzog's missing! He's behind the Camera!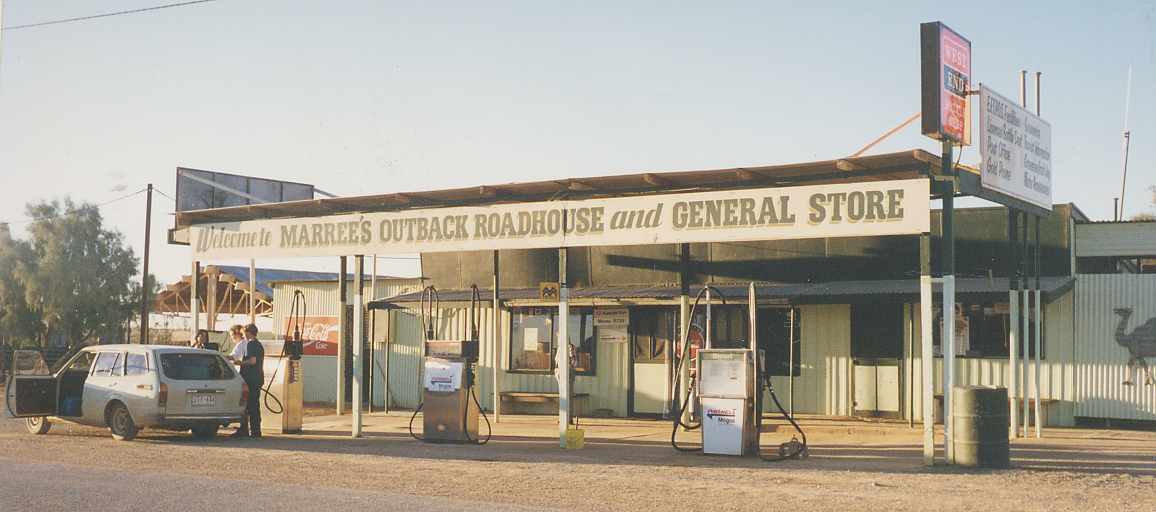 A typicall Roadhouse!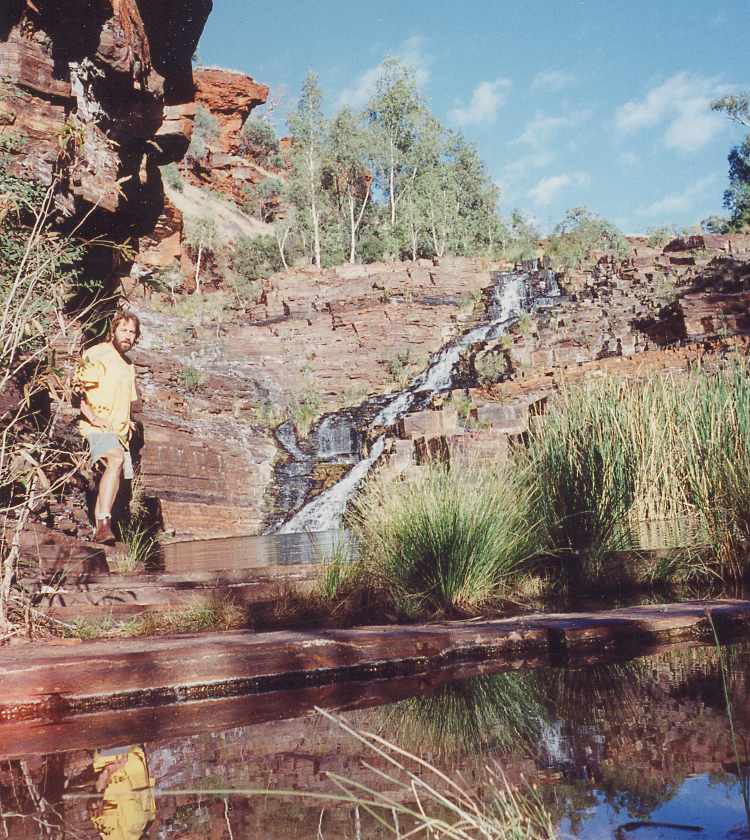 Fortescue-Falls at the Hamersley Range Natl. Park (Karijini, is it now called)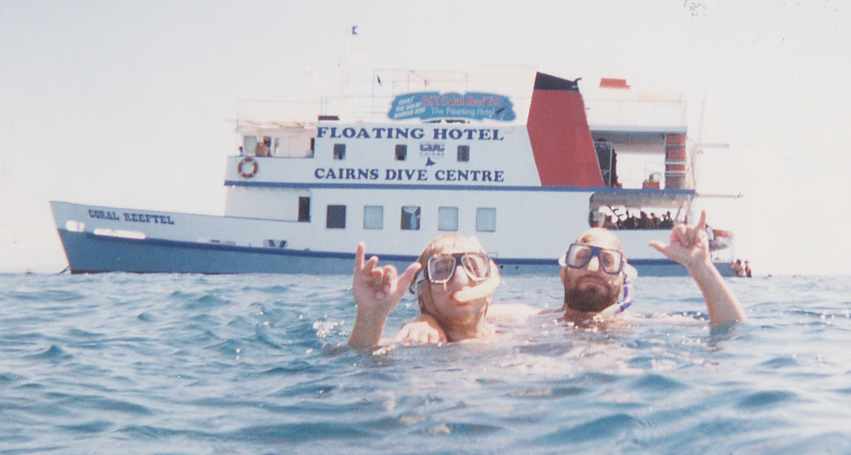 Werner & Me at the Great Barrier Reef.......blub...blub....blub....hicks...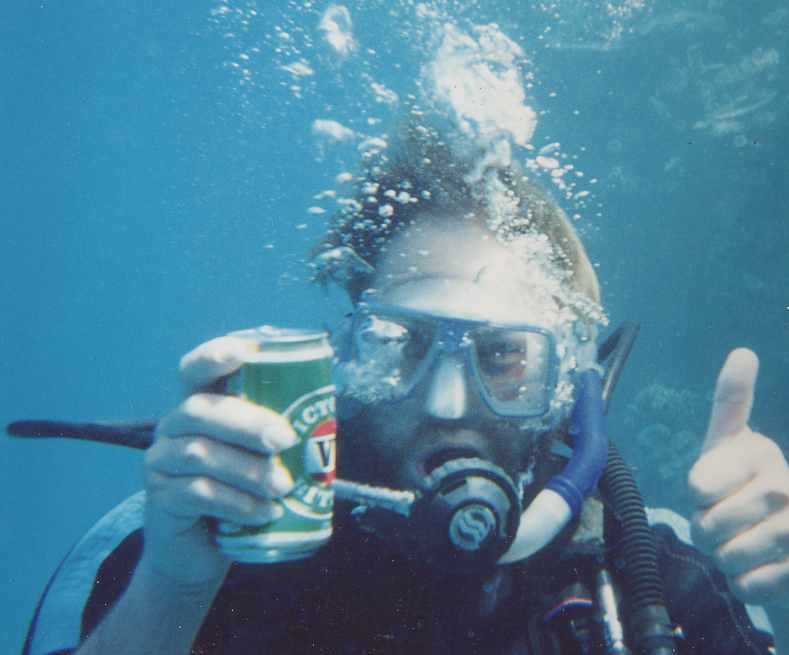 Cheers, now I'm really Down Under.....hicks !!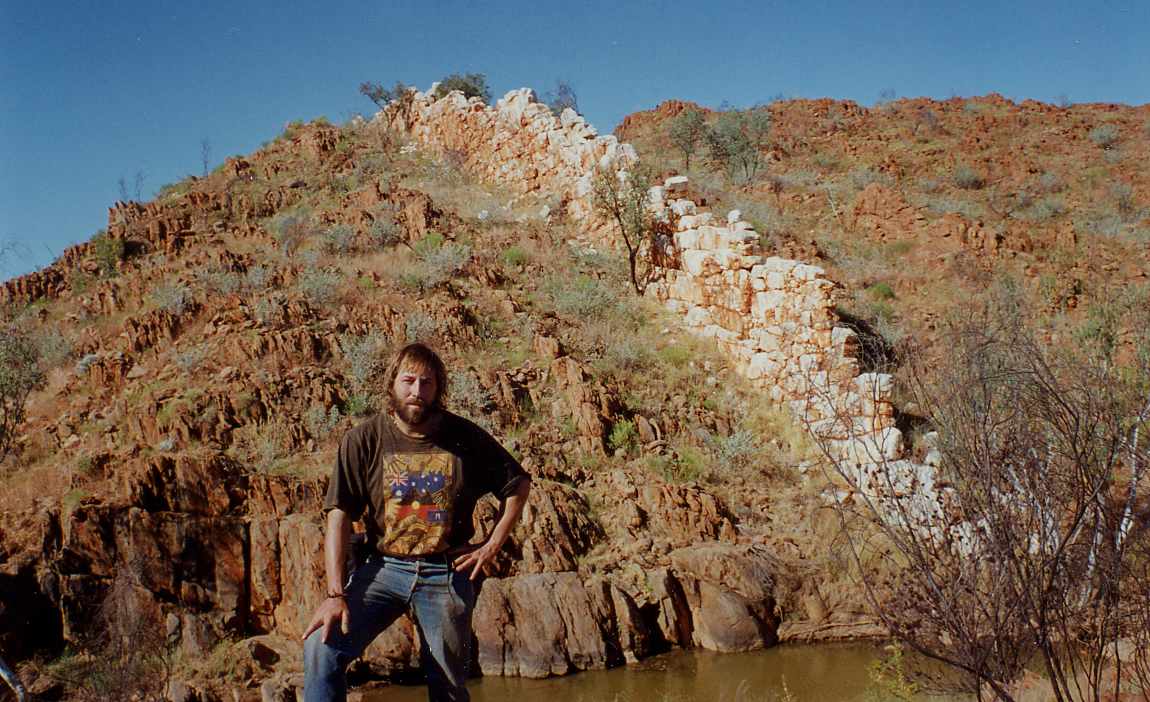 Me at the Chinese Wall, near Halls Creek. (W.A.)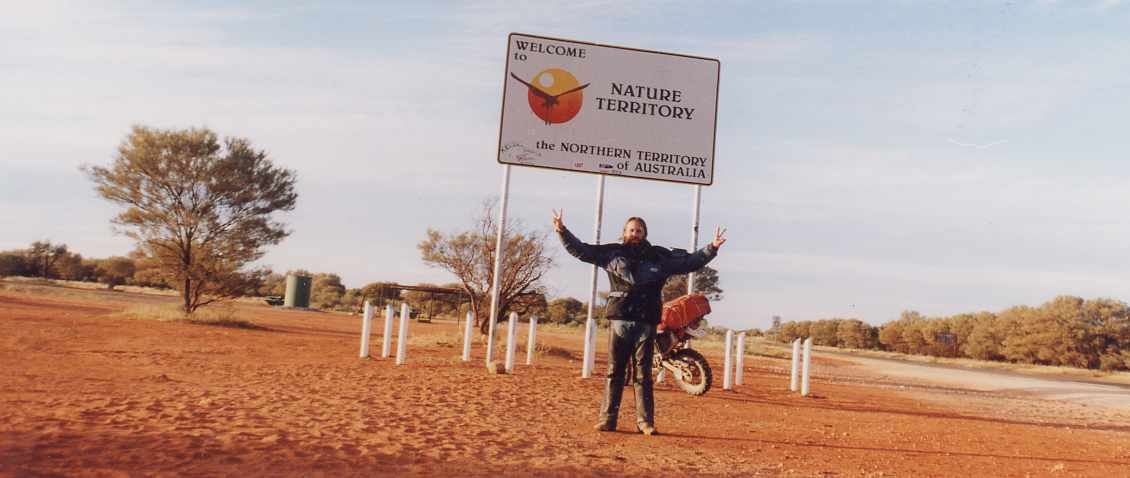 No I'm entering the Northern Territory.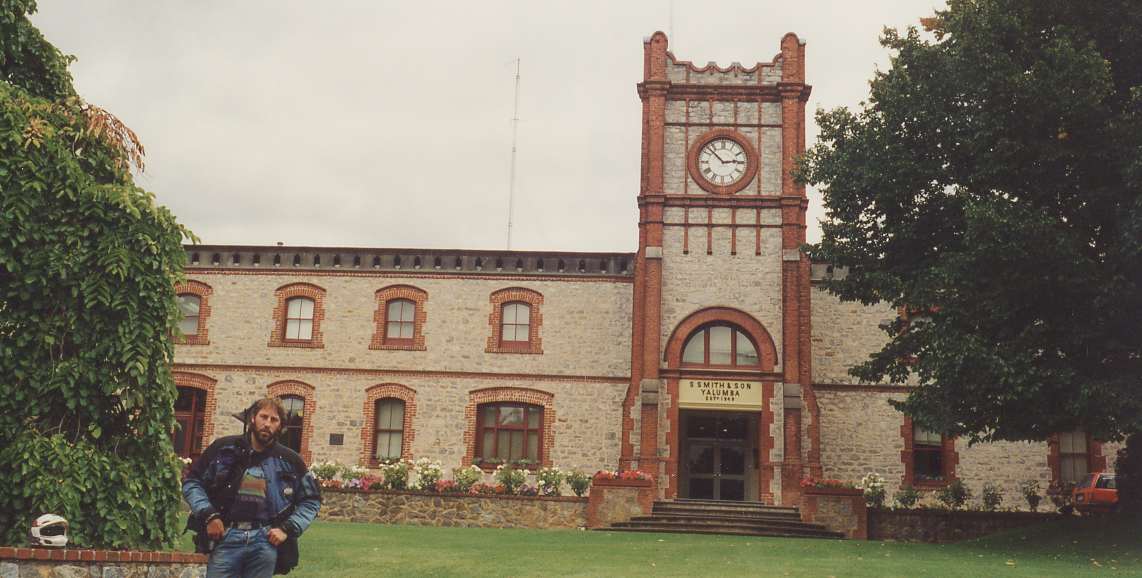 At Yalumba-Winerys in the Barossa Valley.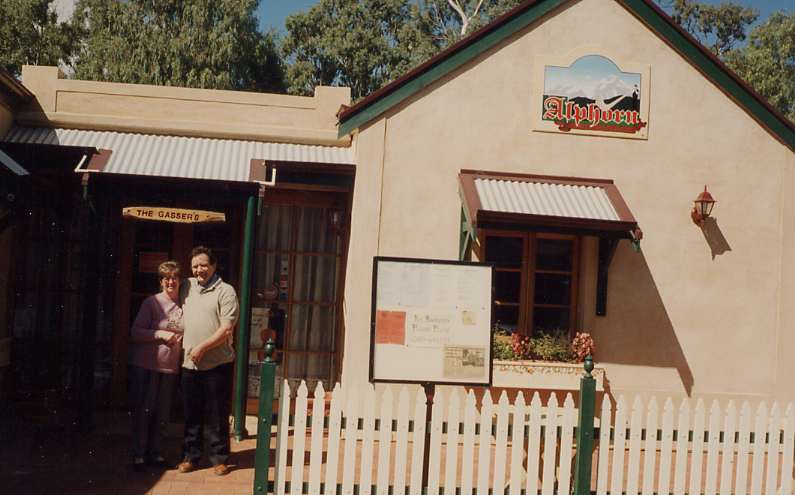 Christine & Reto Gasser in Angaston in front of their Swiss-Restaurant: Alphorn.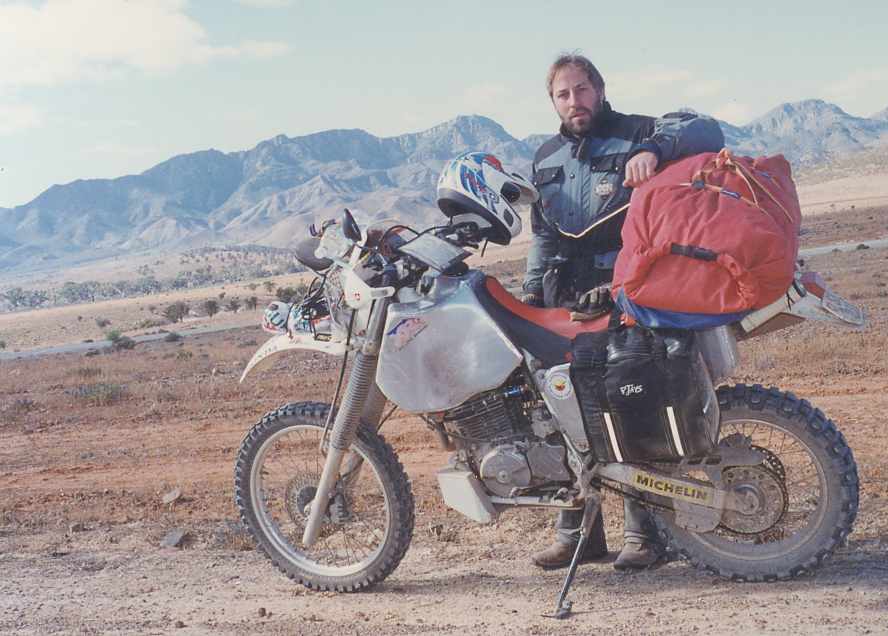 In the Back You'll see the Flinders Range, S.A.


Me on the Gibb River Road, from Kununurra towards Derby.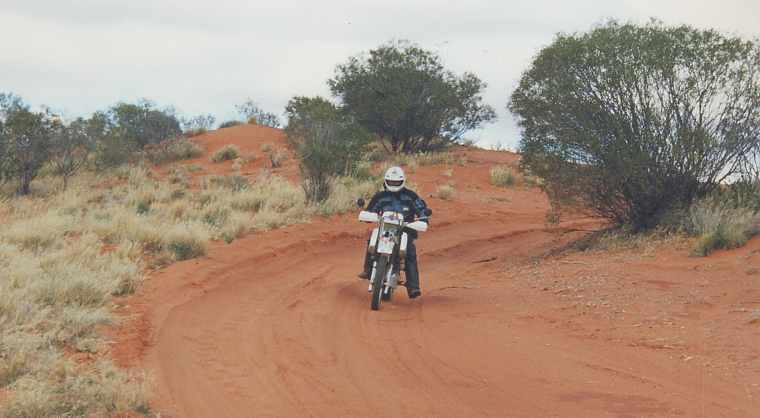 I'm in middle of the Red Centre, from Chambers Pillar towards Alice Springs.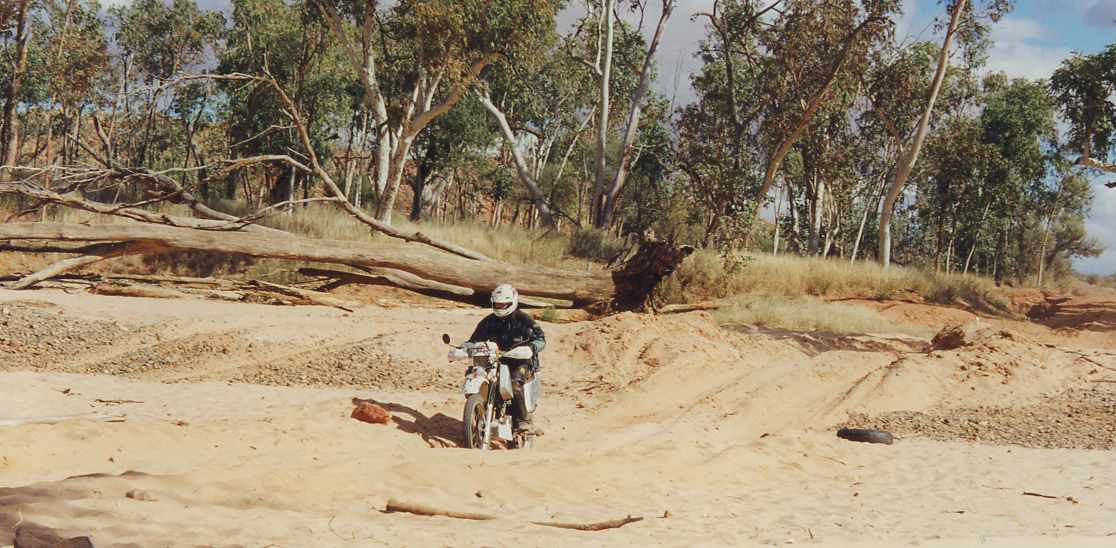 Towards Alice Springs. (Bulldust in that dry Riverbed)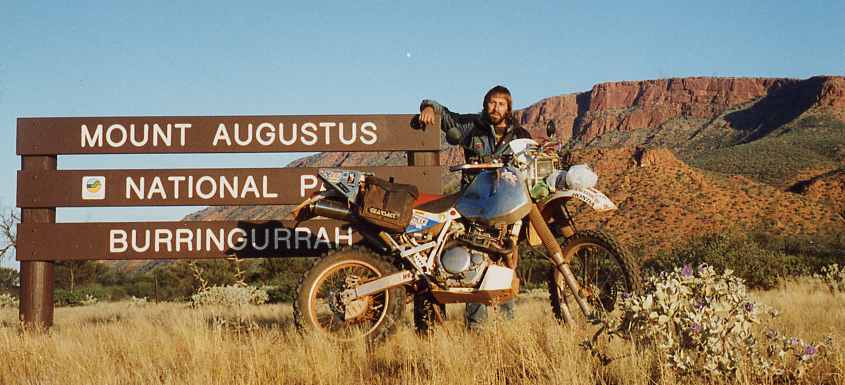 That's the biggest Monolyt, bigger than Uluru, but not as nice looking. (W.A.)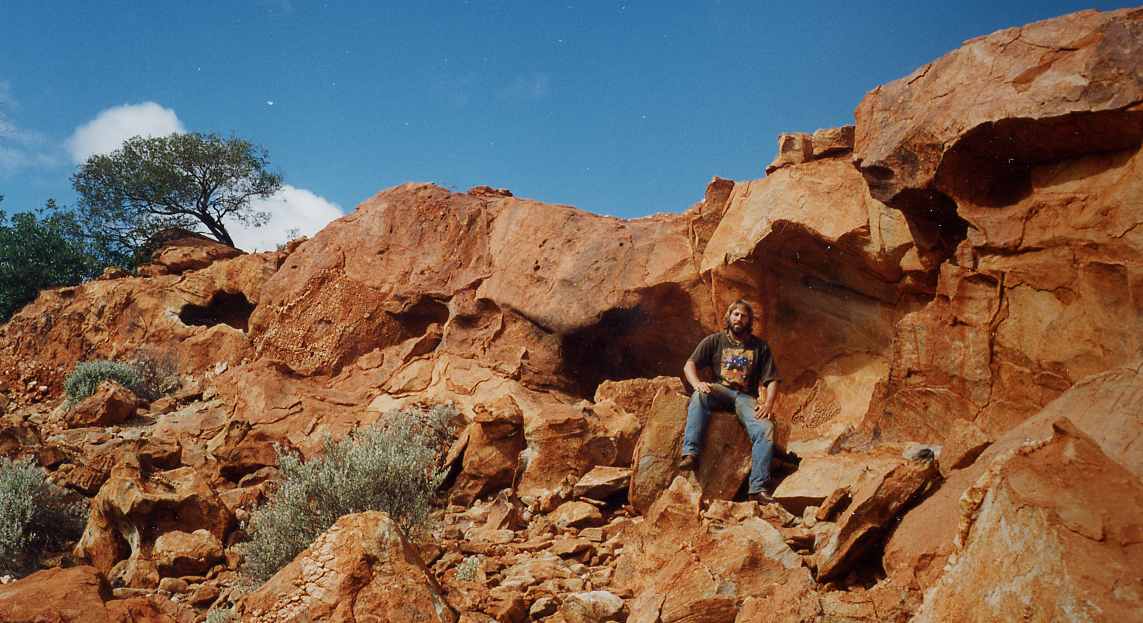 Exploring Mount Augustus.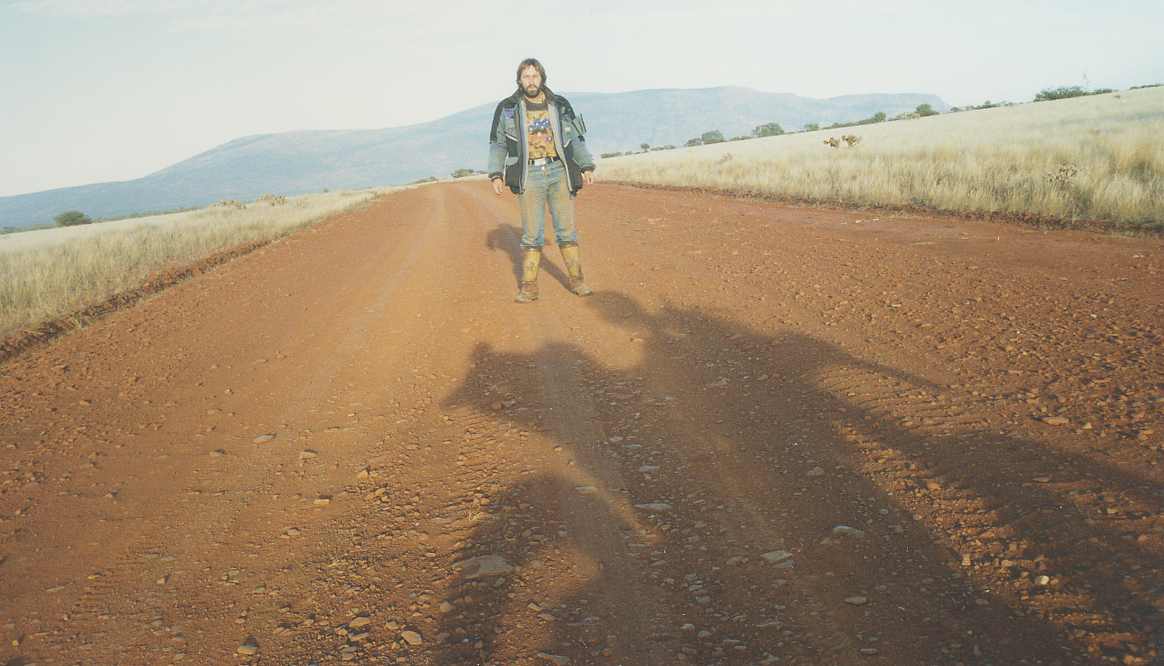 Shadows on the Track, towards Mt. Augustus, in the late Afthernoon.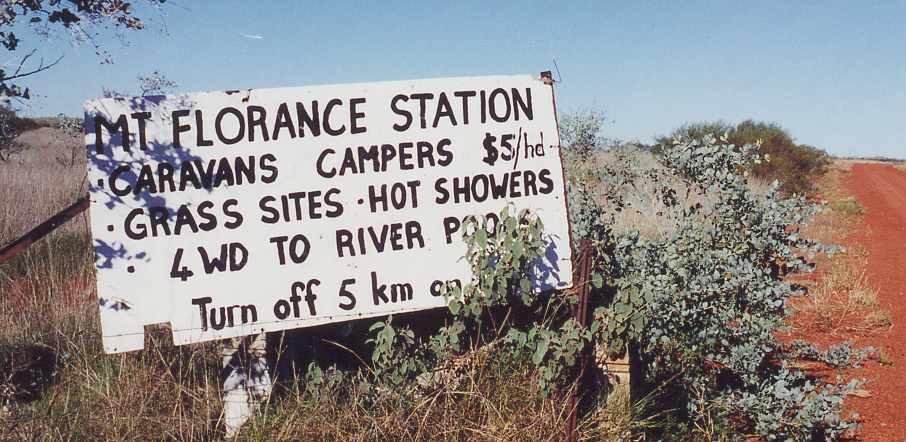 Entrance to the Sheep & Cattle Station Mt. Florance, where I stayed.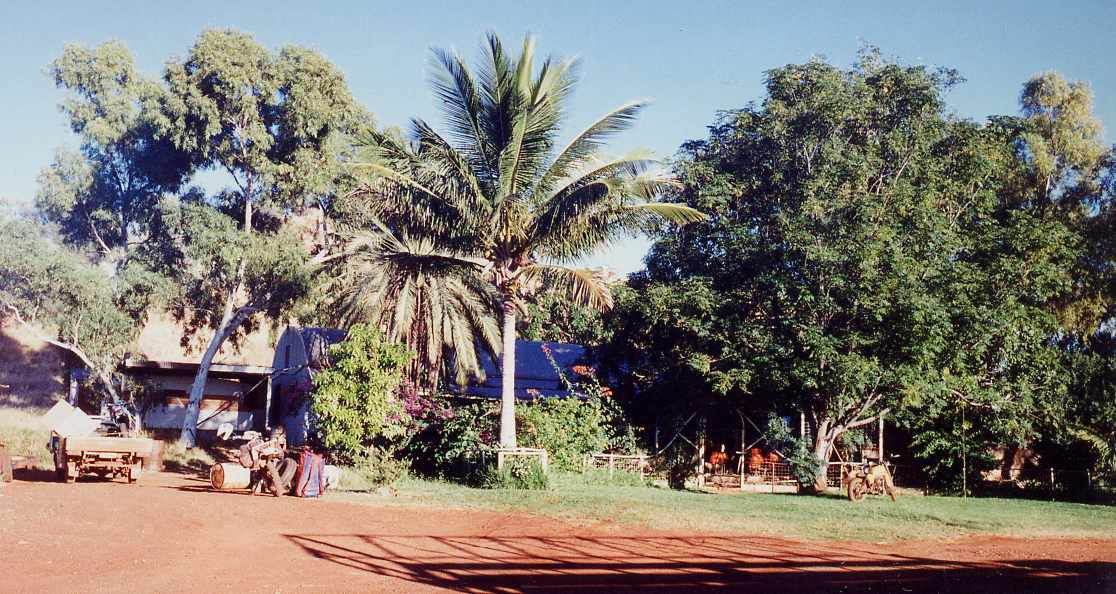 Toni & Robin Richardsons Mt. Florance Station.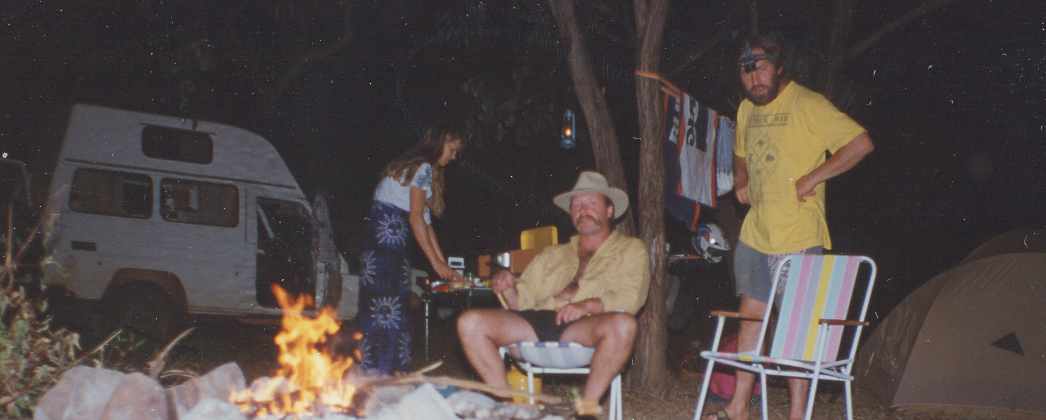 Nightcamp at the Gibb River Road, together with Monika & Chris.


On the Great Central Road towards Olgas & Uluru (Ayers Rock)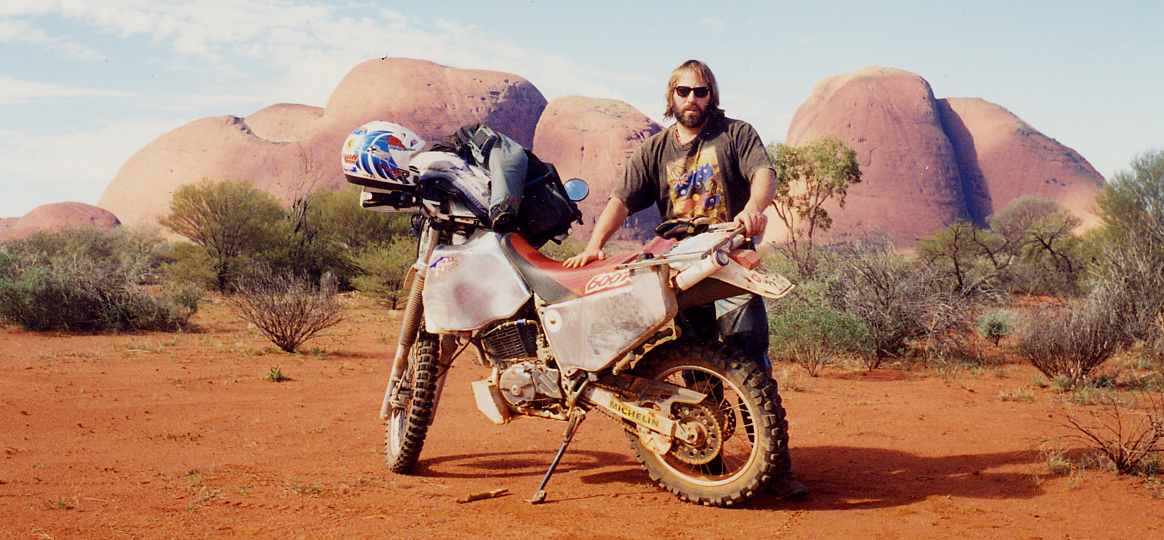 Photoshooting at the Olgas.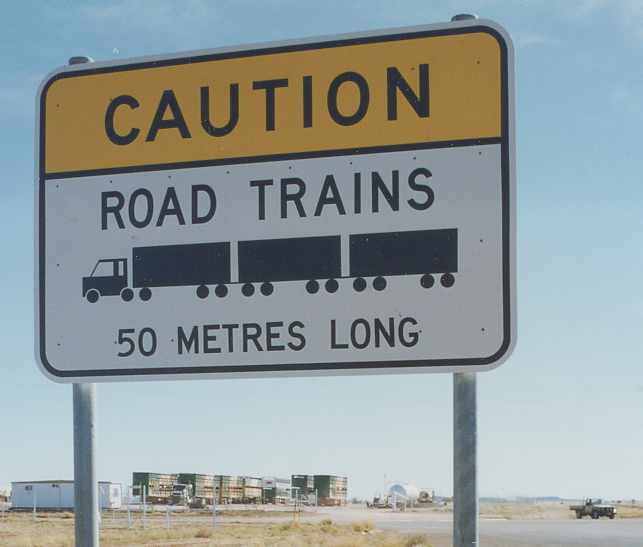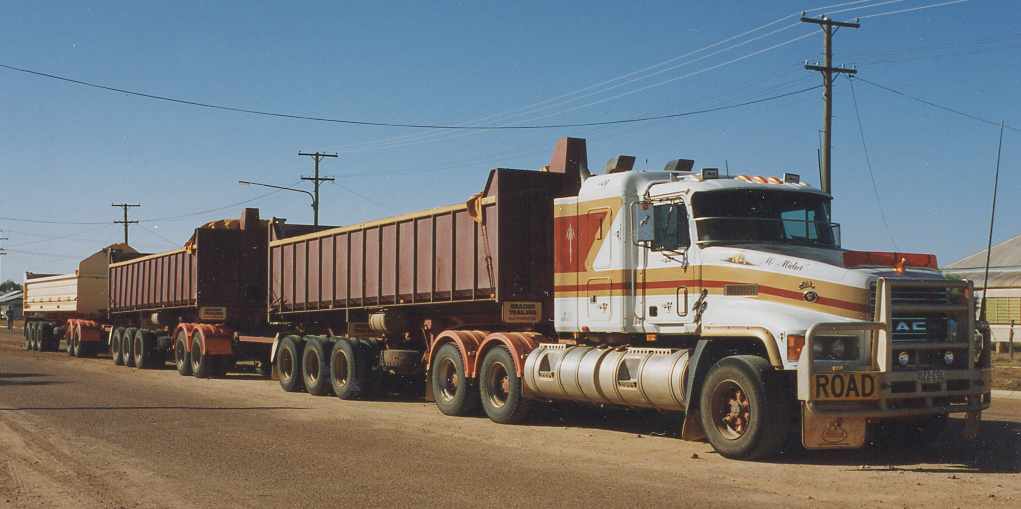 Those Roadtrains are real fascinating.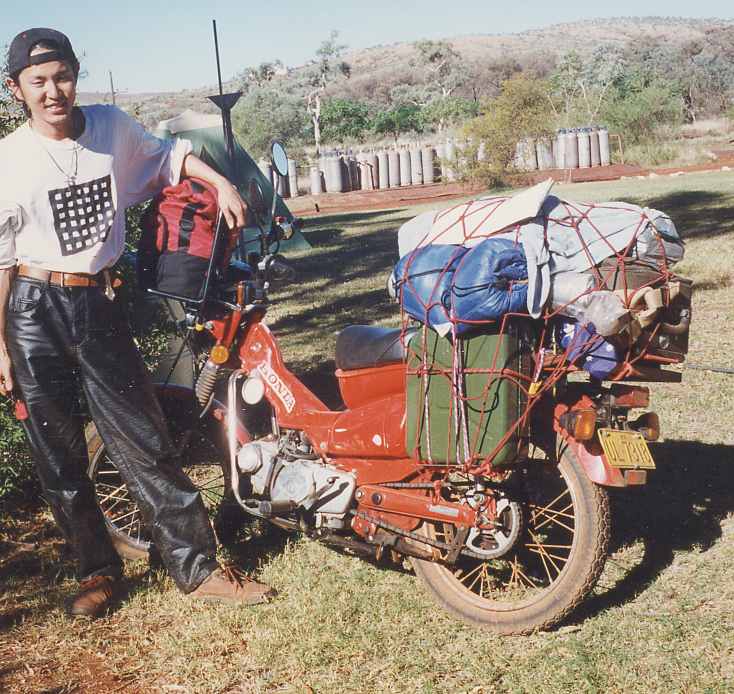 Incredible, the way people travel around, here a guy on his Postiebike.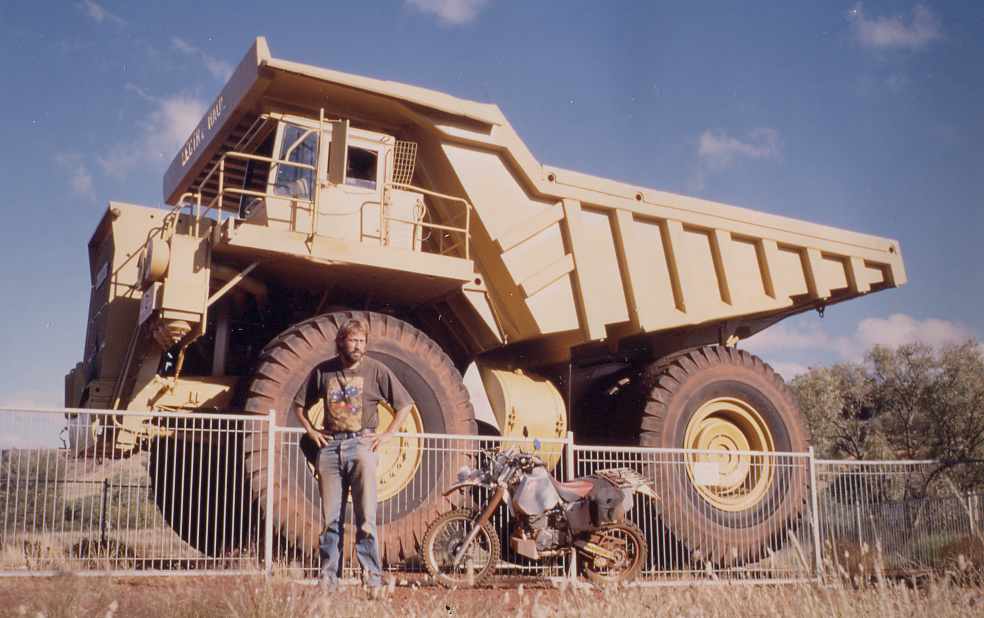 That's a huge Mining-Truck in Tom Price. (Iron Ore Mine)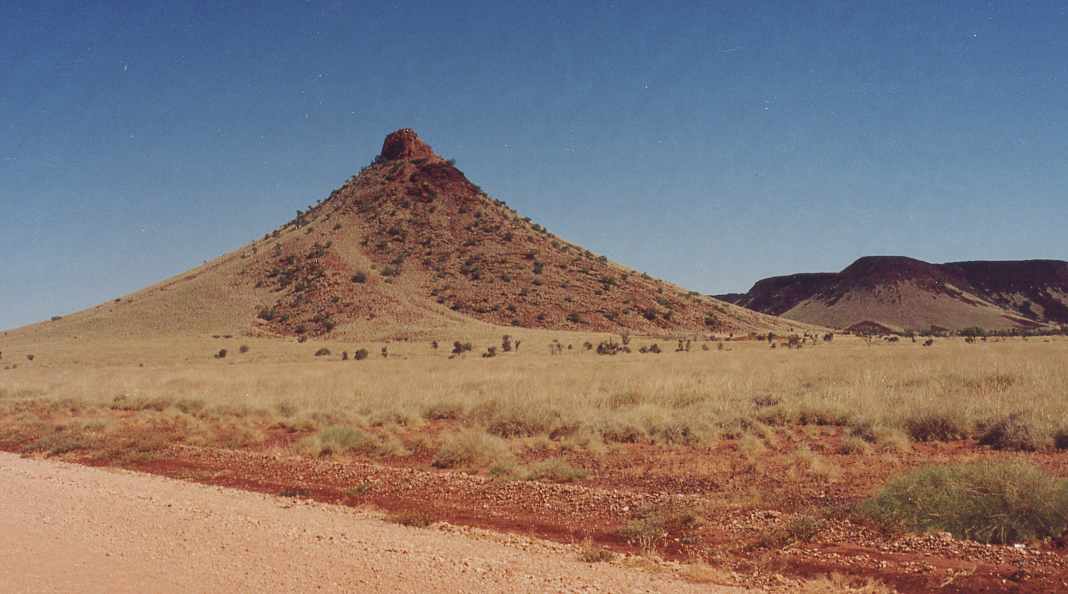 Towards Hamersley Range, through the Outback.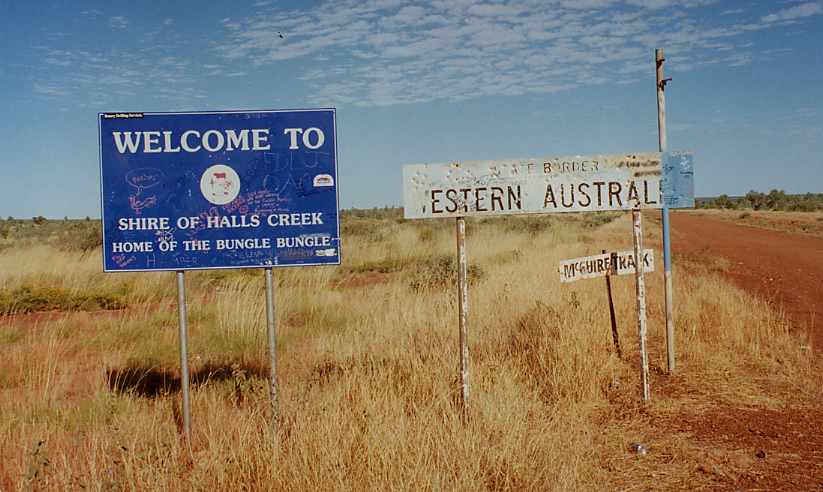 Borderline to West Australia.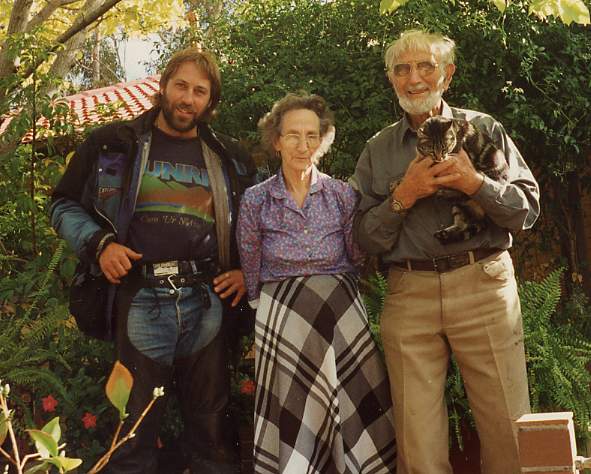 Visiting the Fehlmanns, a Swisscouple who life in Adelaide.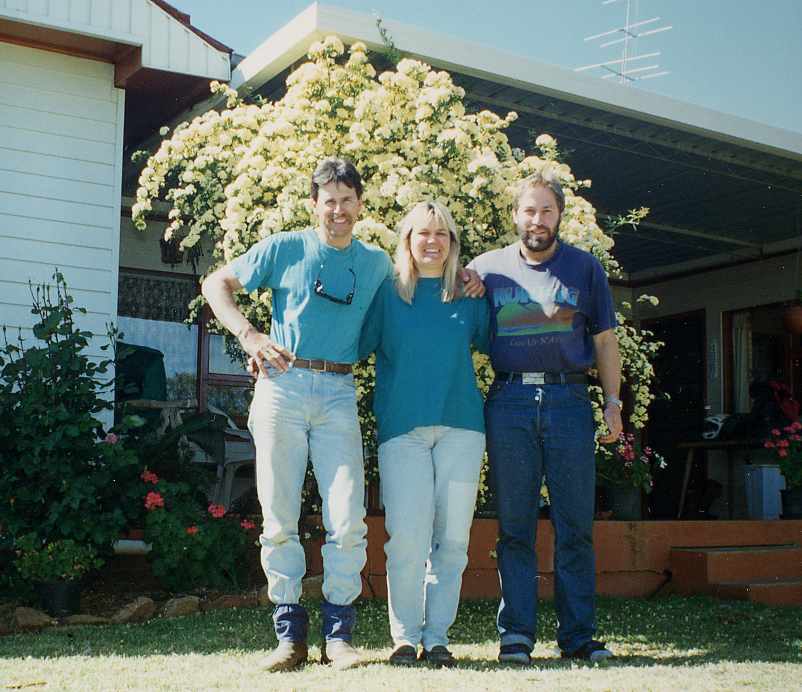 Herbert & Bea Würsch a Swisscouple who own a Farm (Terrawinda) near Coonabarabran.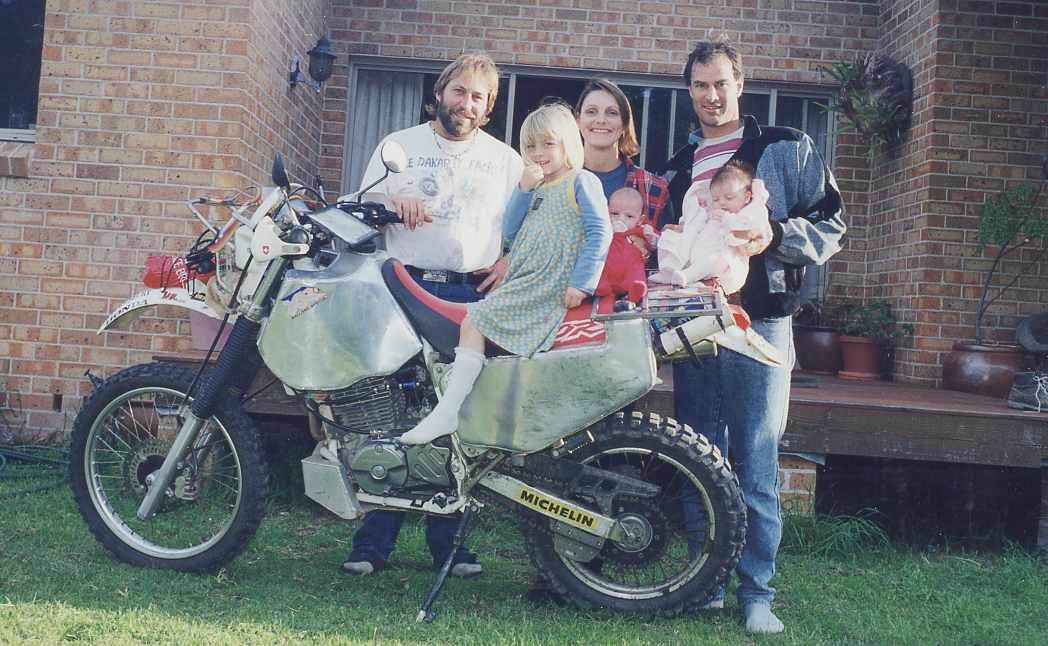 In Culburra Beach:Lorraine & Jan Wright's Home, with Hayley & the Twins:Hannah & Alex.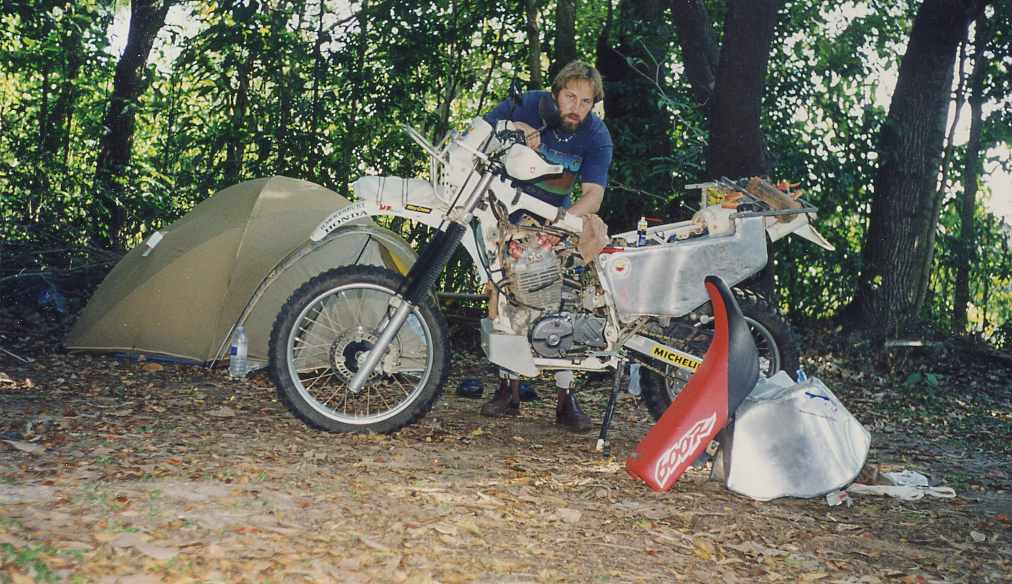 Adjusting the Valves on my XR 600R, in Cairns at the City Caravan Park.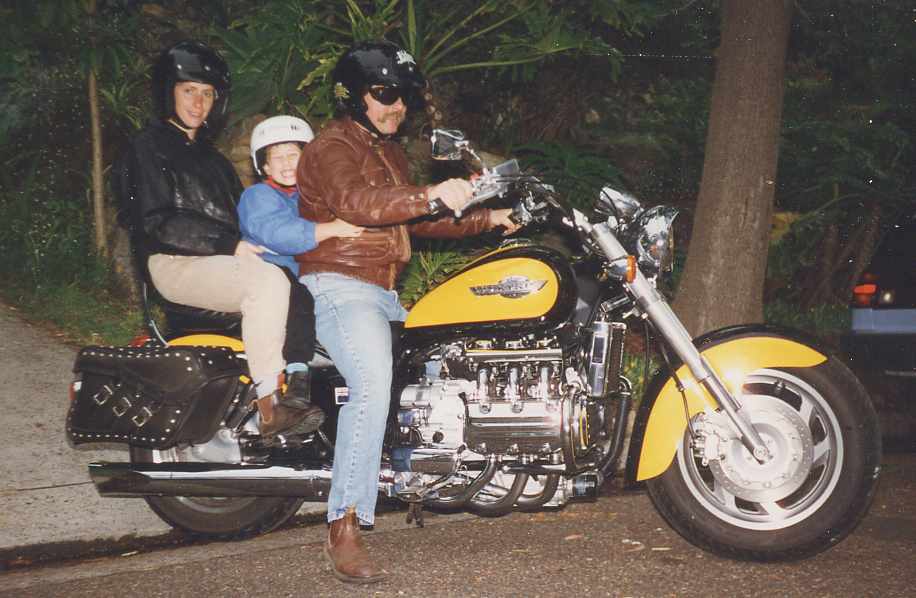 Back in Sydney at Jsabelle & Chris Bollers Home, with Adrian as Sandwich in the middle.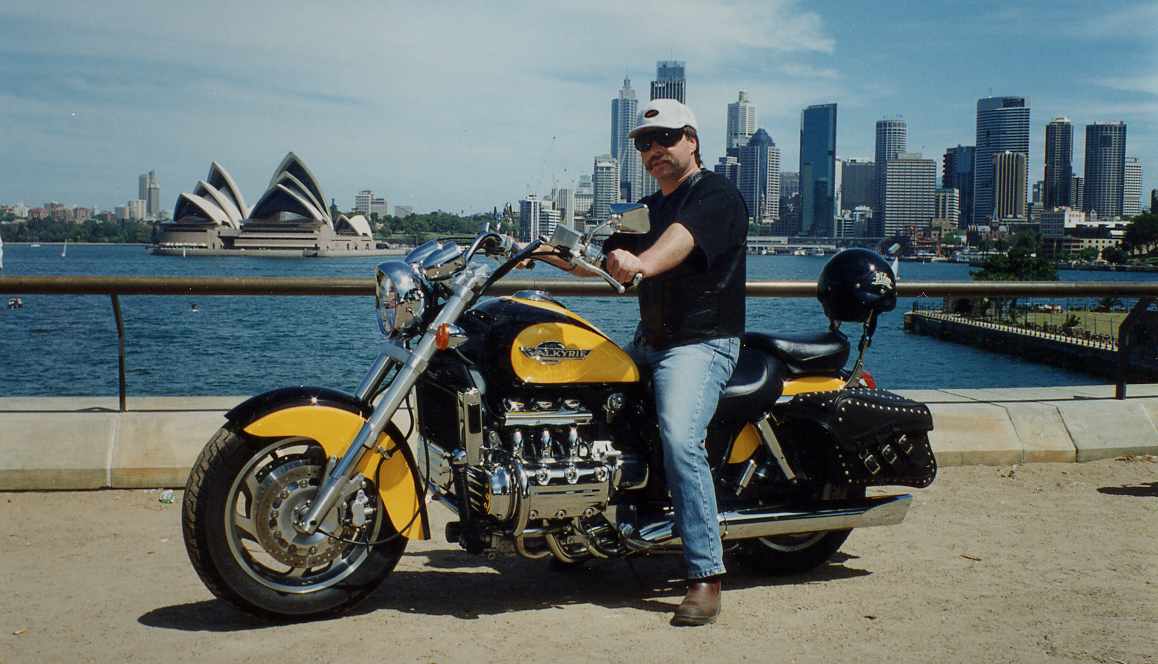 Chris on his big Honda Valkyre, at Kirribilli, behind the world famous Opera House & the Skyline of Sydney. A nice Spot where a lot of Wedding-Couples do their Photoshooting.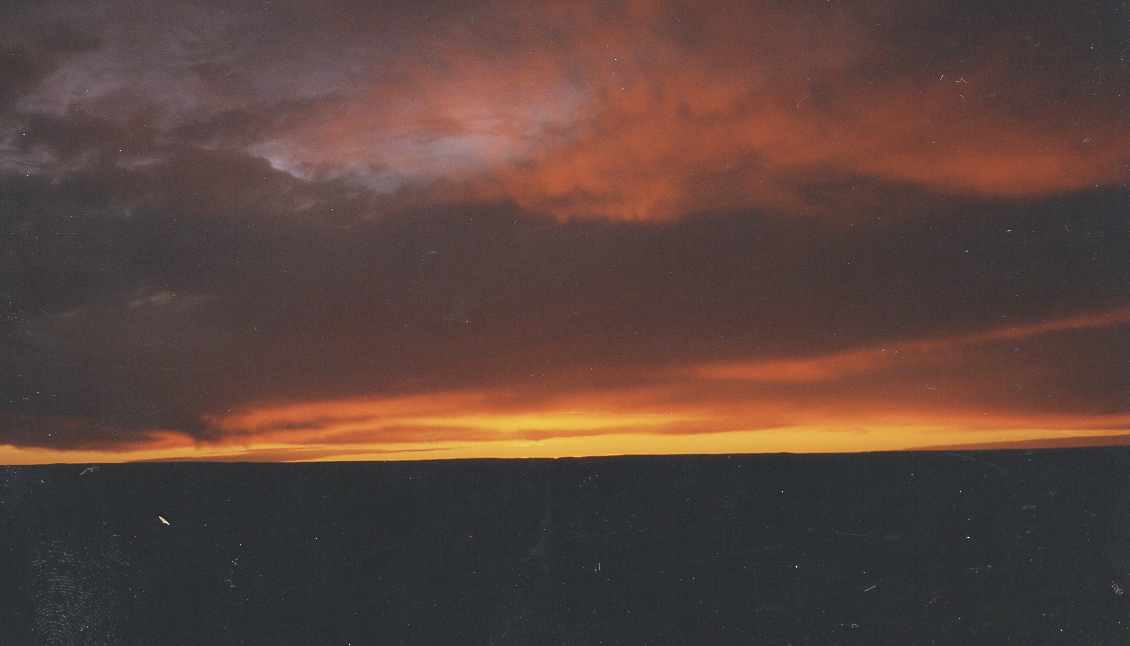 See ya later, Great Southern Land!
°Back°