Trip to England and Scotland
°Scotland-Ireland 2007°Scotland-Isle of Skye 2009°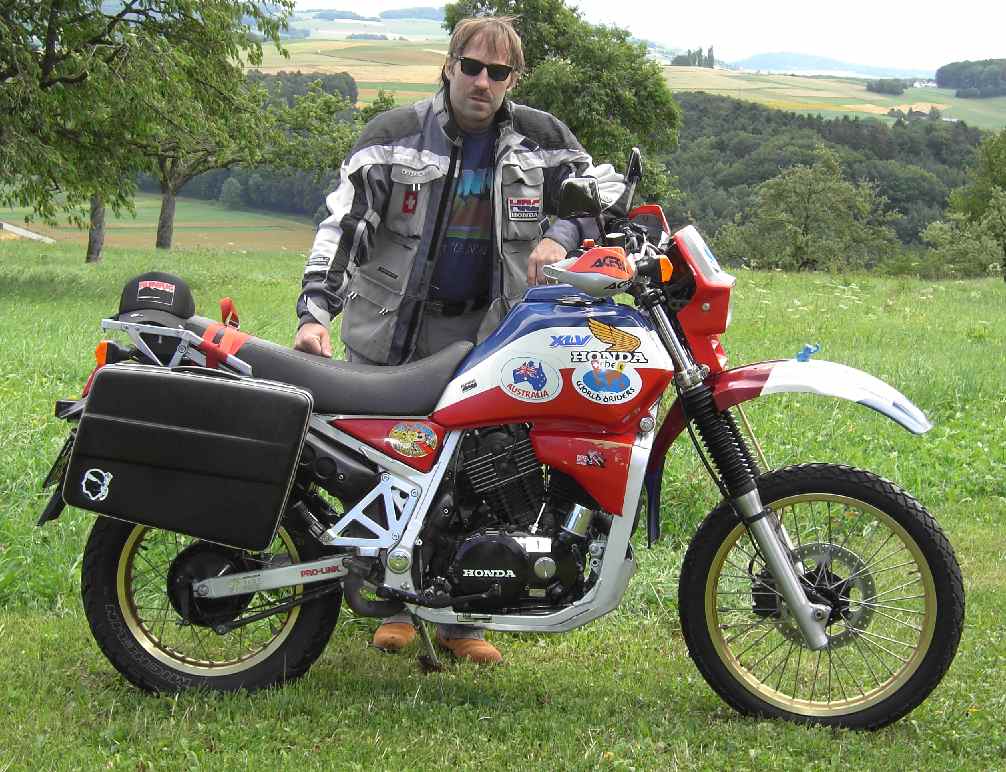 So, the XLV's ready to go!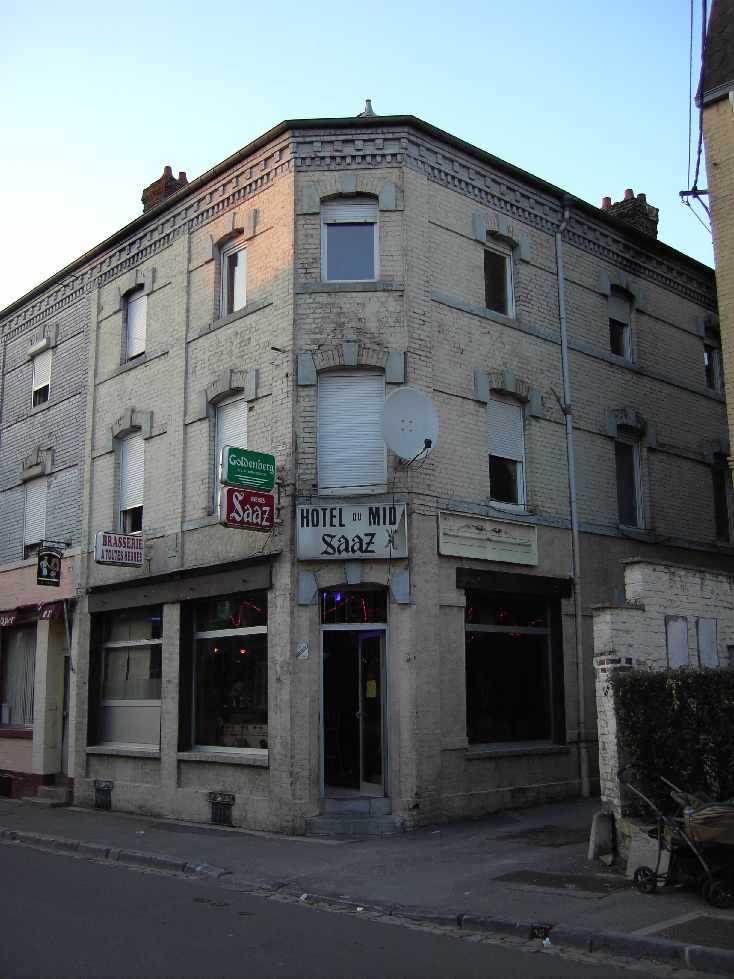 My first stop's in Hirson (France). It's not easy to find a place to stay here in France.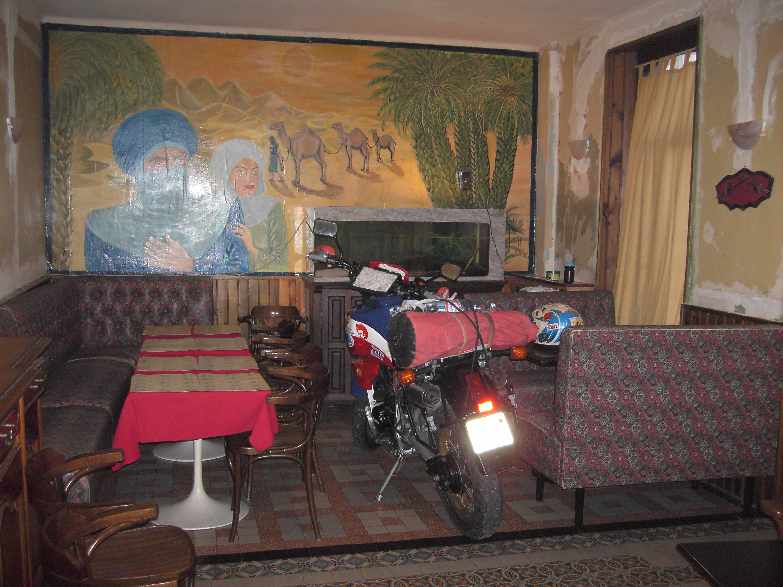 But the parkingspace for my Bike was very special, inside the Hotel in the Diningroom...;o)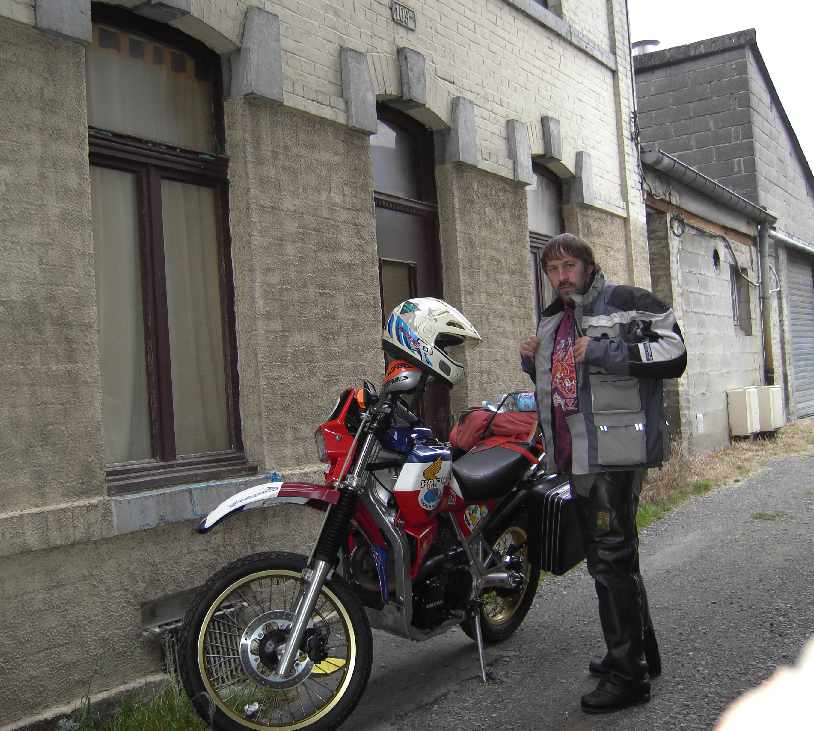 Afther Breakfast, took the Bike out of the Diningroom, and went straight up to Calais.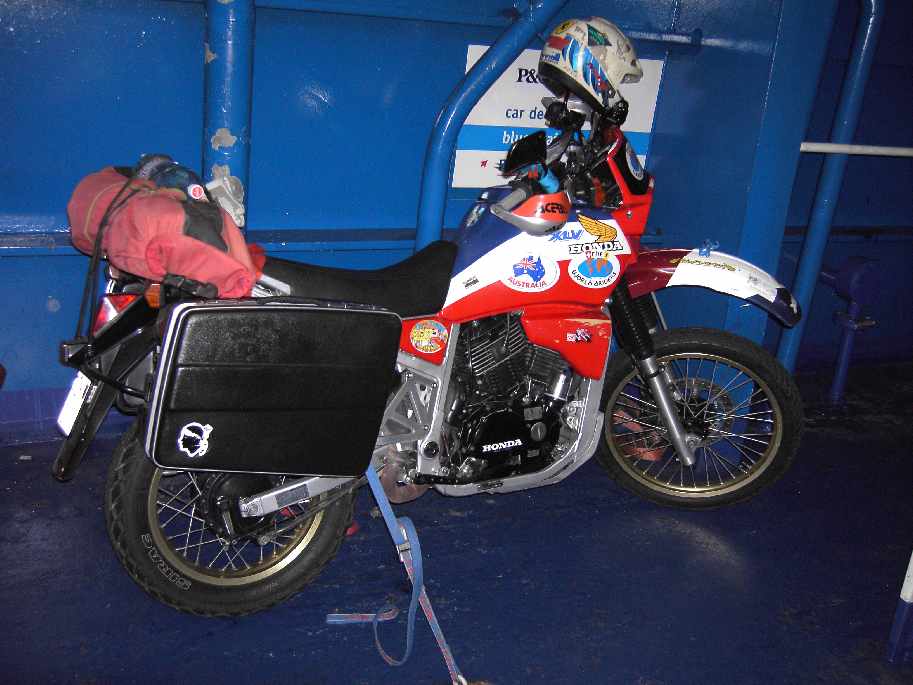 The Bike's strapped down at the Ferry from Calais to Dover.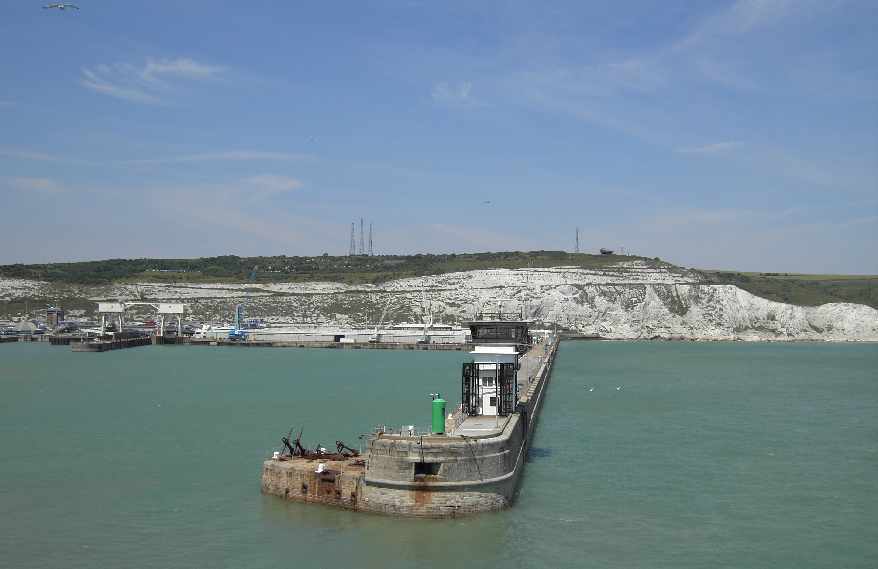 Ariving Dover by the Ferry.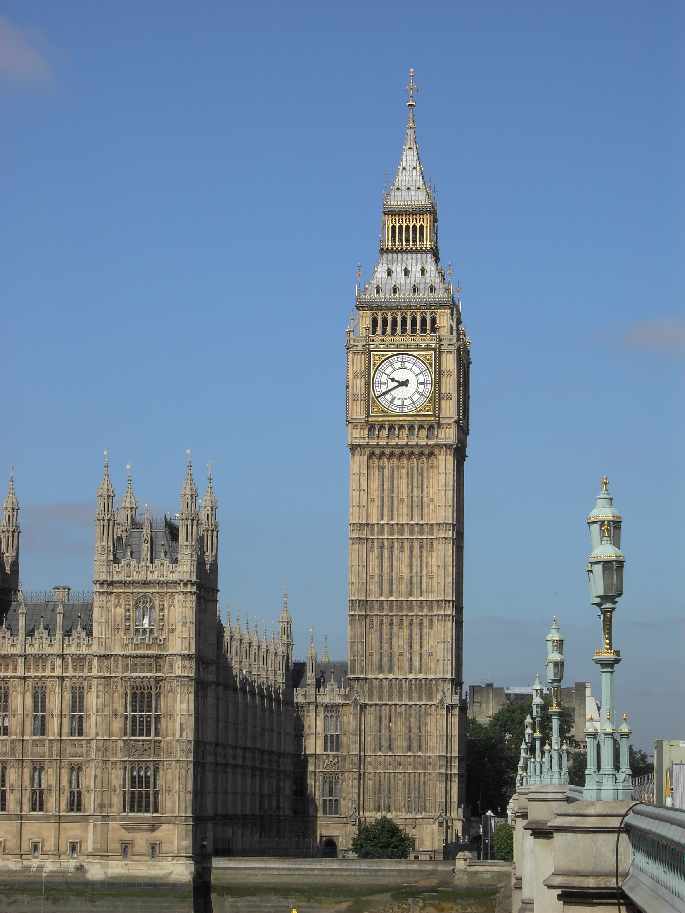 I'm driving straight up to London, and found a cheap Hotel for 25£, and stayed for 2 Nights.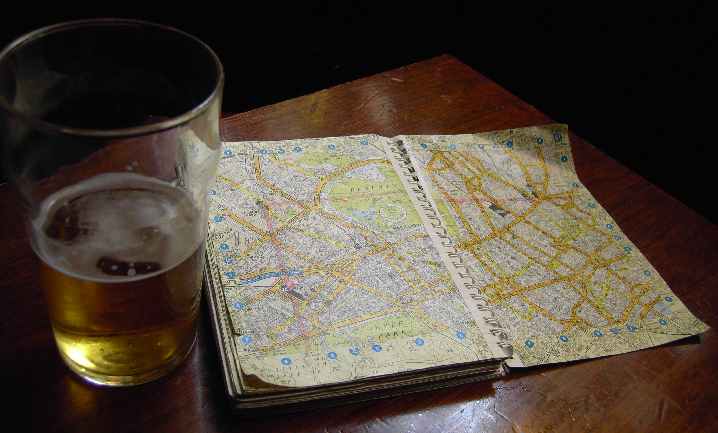 Having a Pint and study the Streetmap of London. I bought several new Vinyl-Records here, because London's the Place to be to get new Vinyl.

Here the Famous Piccadilly-Circus!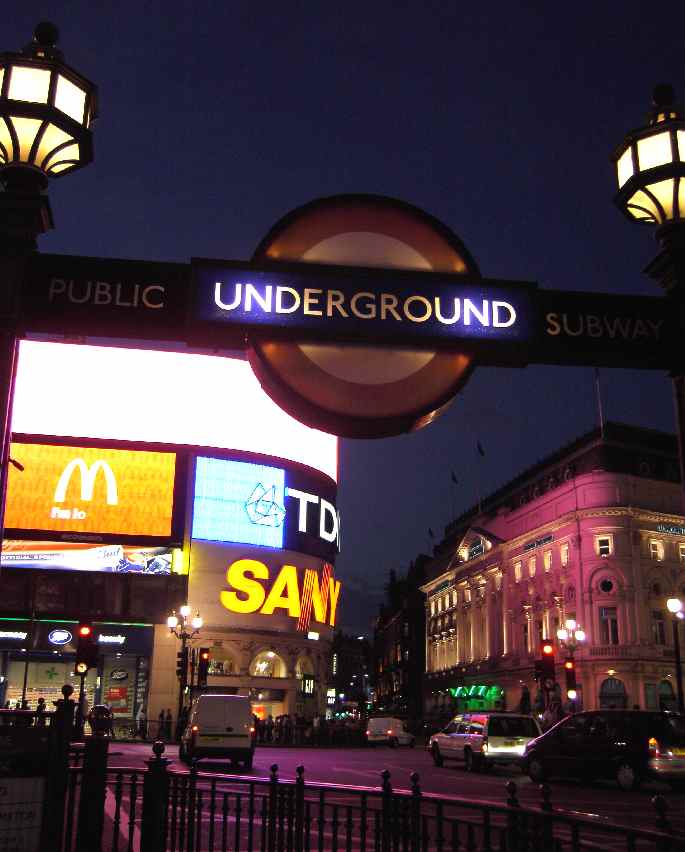 Piccadilly at Night.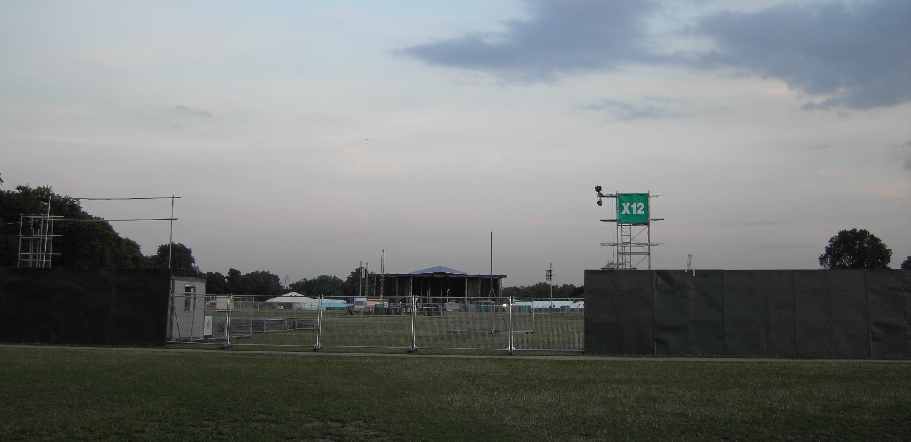 Here at the Hydepark, was the famous Live8-Concert.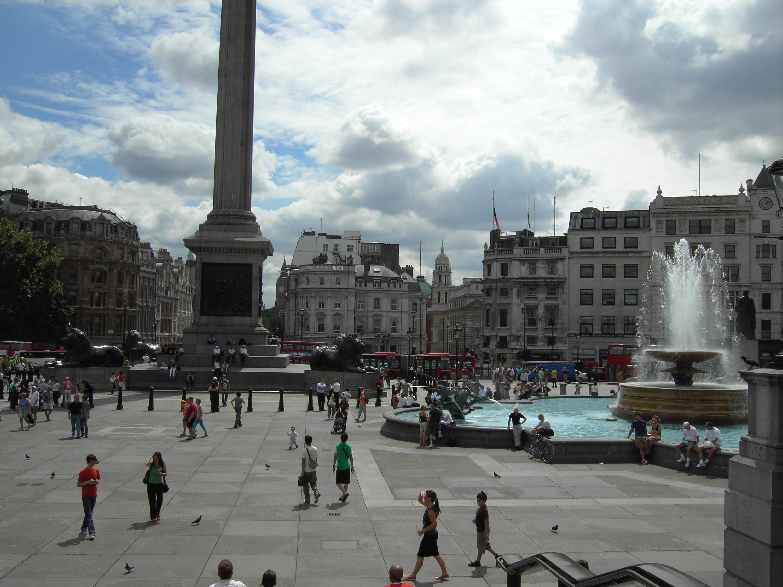 Trafalgar-Square: As I was sitting in an Italian Restaurant, there where another Terror-Warning again.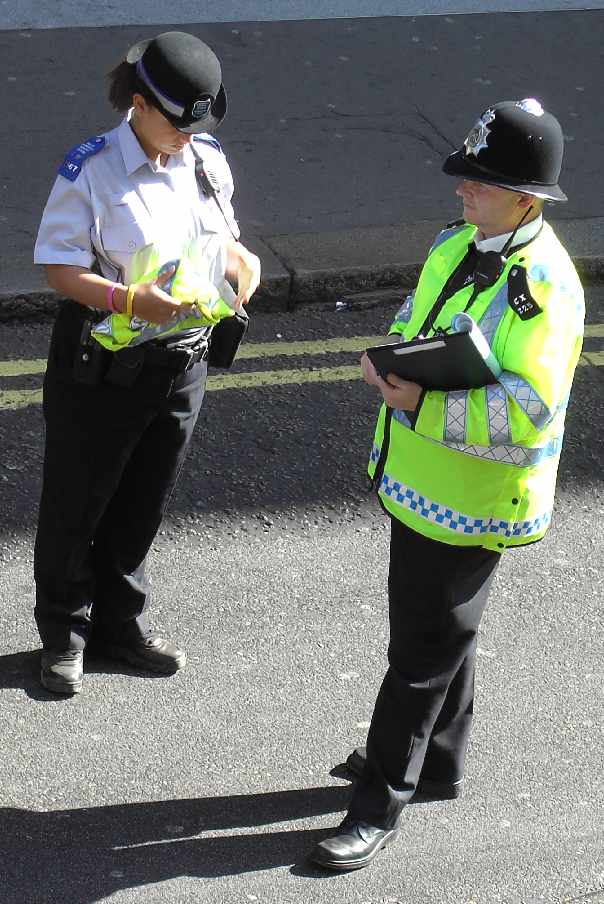 The whole Road was empty afther a few Minutes and I stocked in that Restaurant for the next 2 Hours.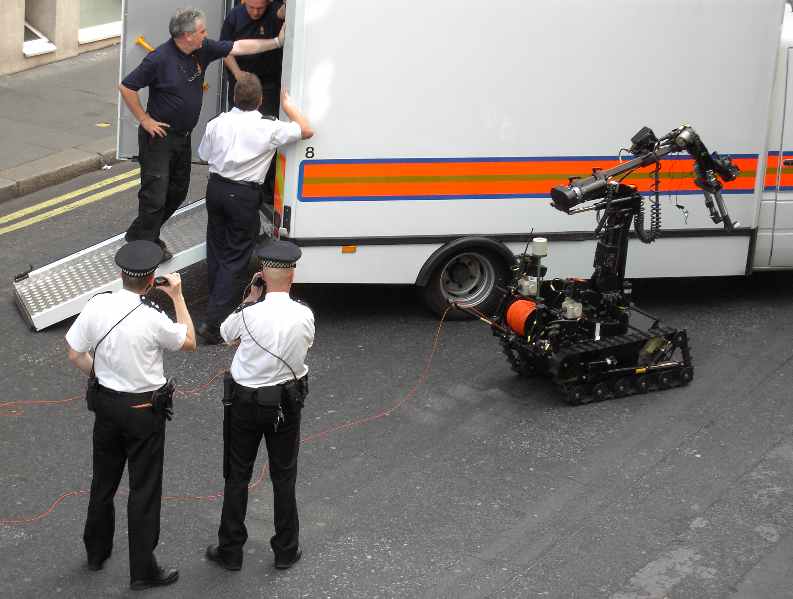 With a special Roboter they where operating.......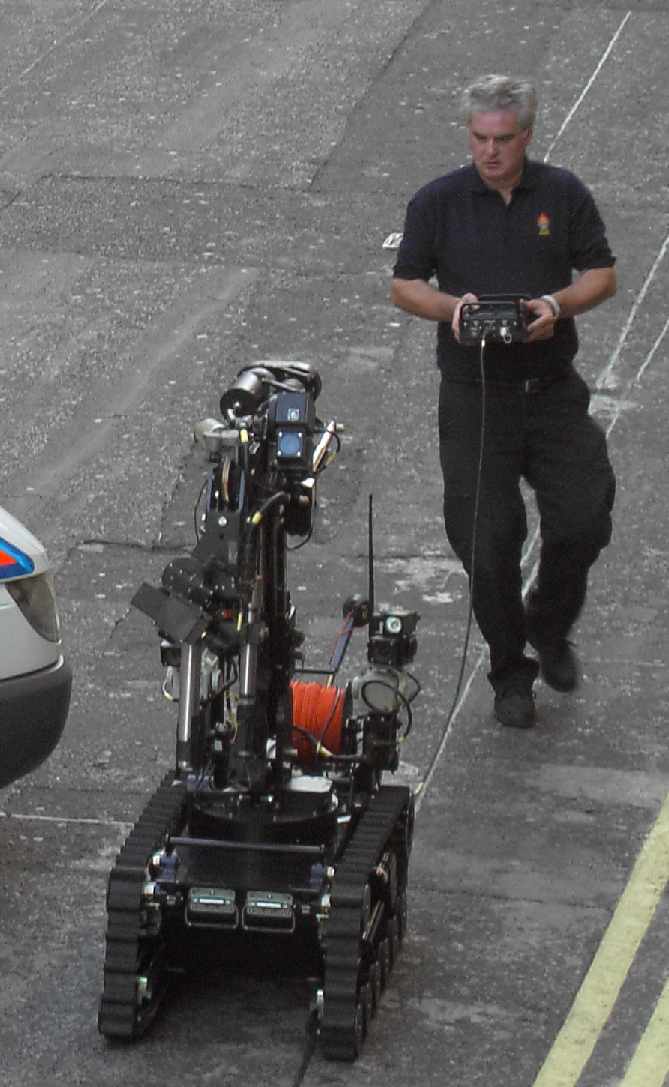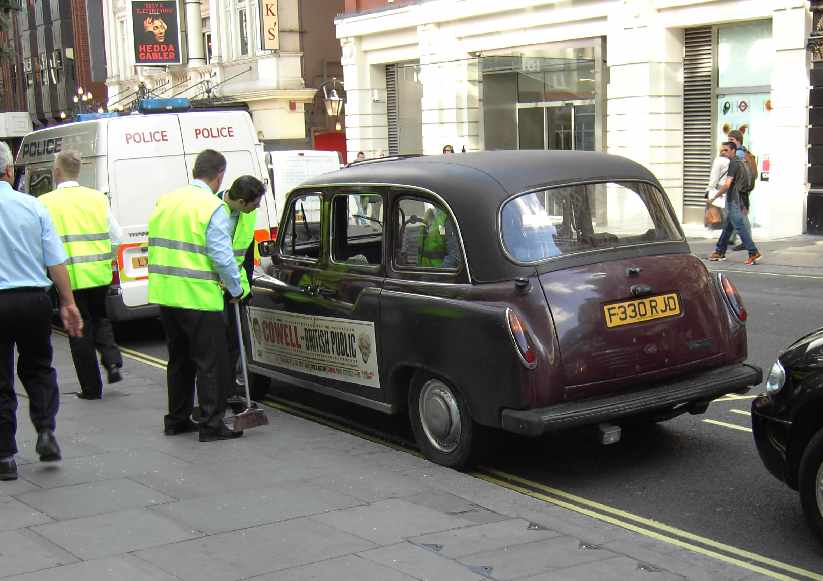 ...........because, there was an Idiot who left his bag in that Taxi, so everybody's scared right now.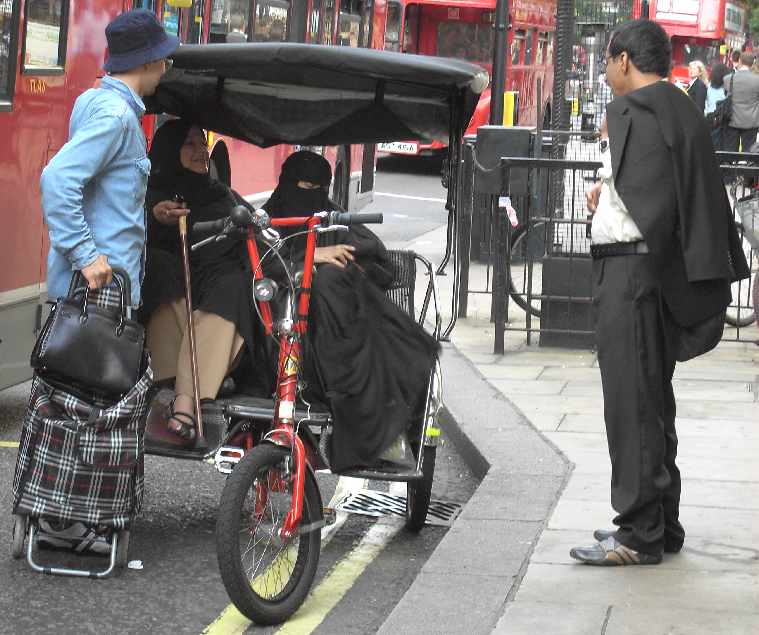 And what me scared most are those Muslim Womens. It could be a Man You wouldn't know, and plenty of room for a Bomb to hide also. It's amazing how many of those are in London.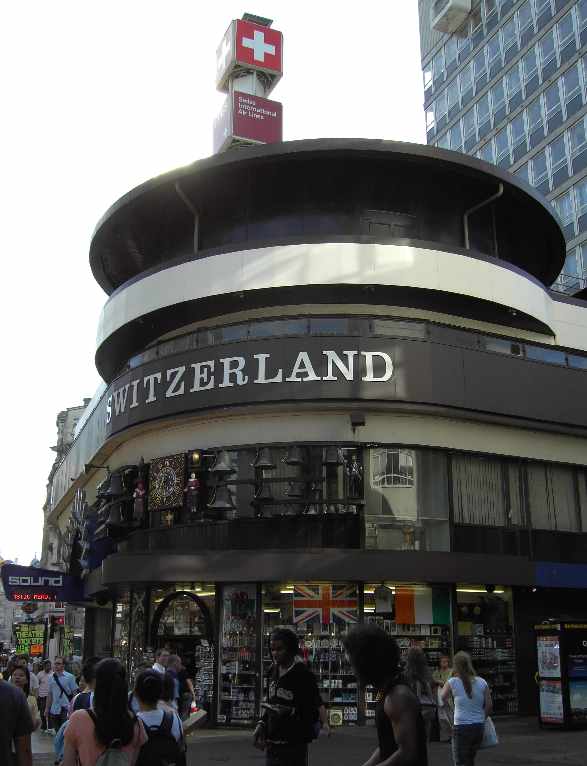 The Swiss-Building..........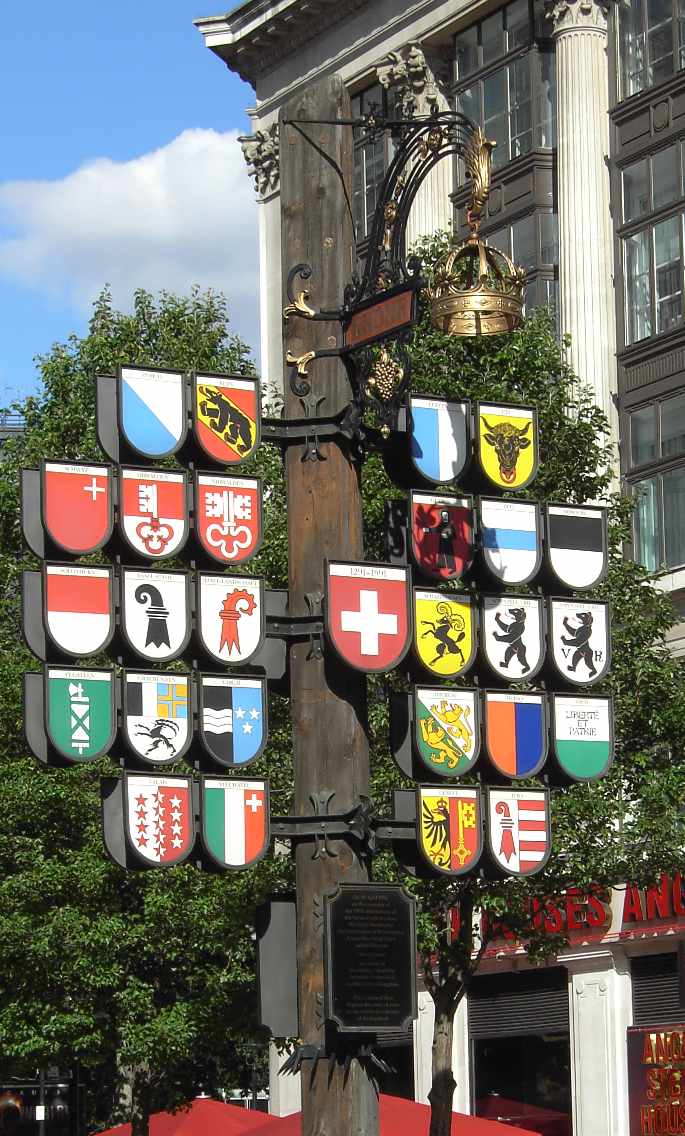 .......with all Cantons-Signs.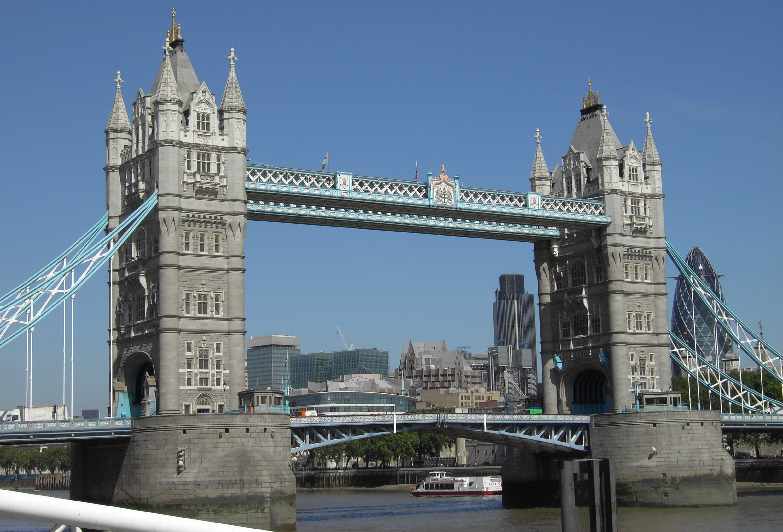 The Tower Bridge at River Tames.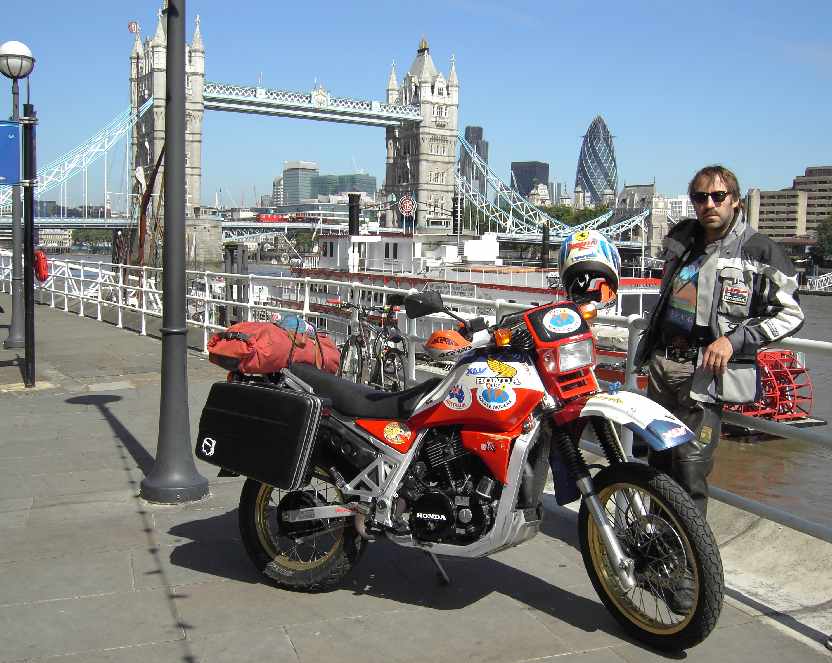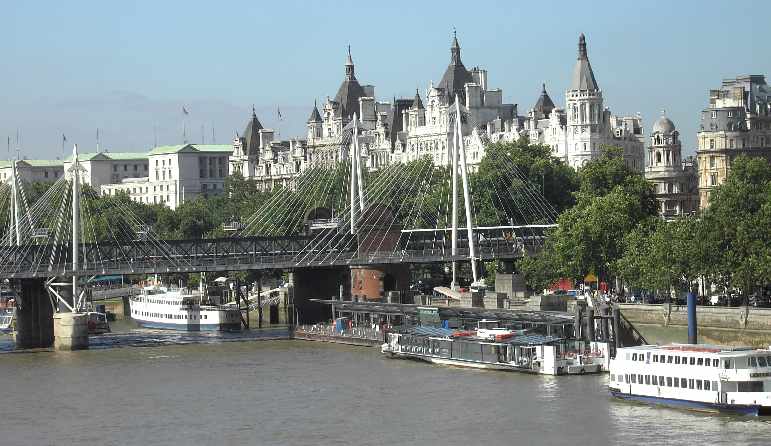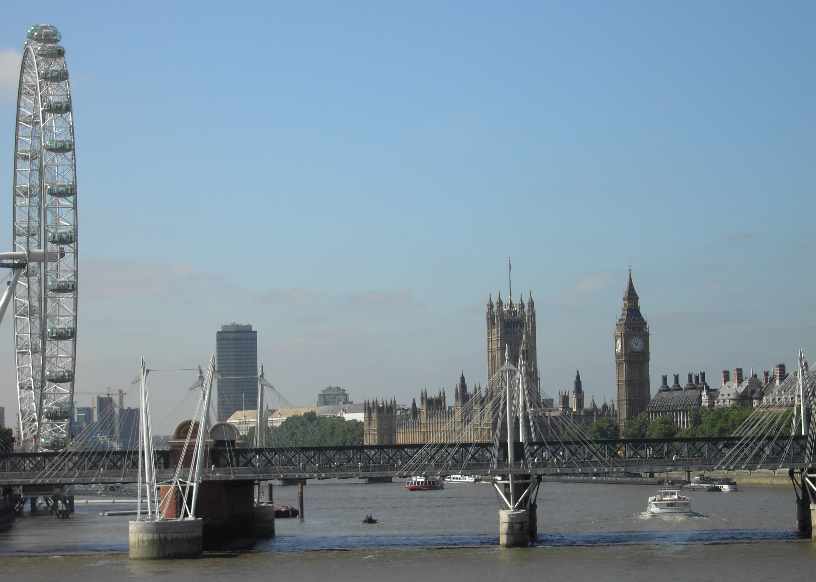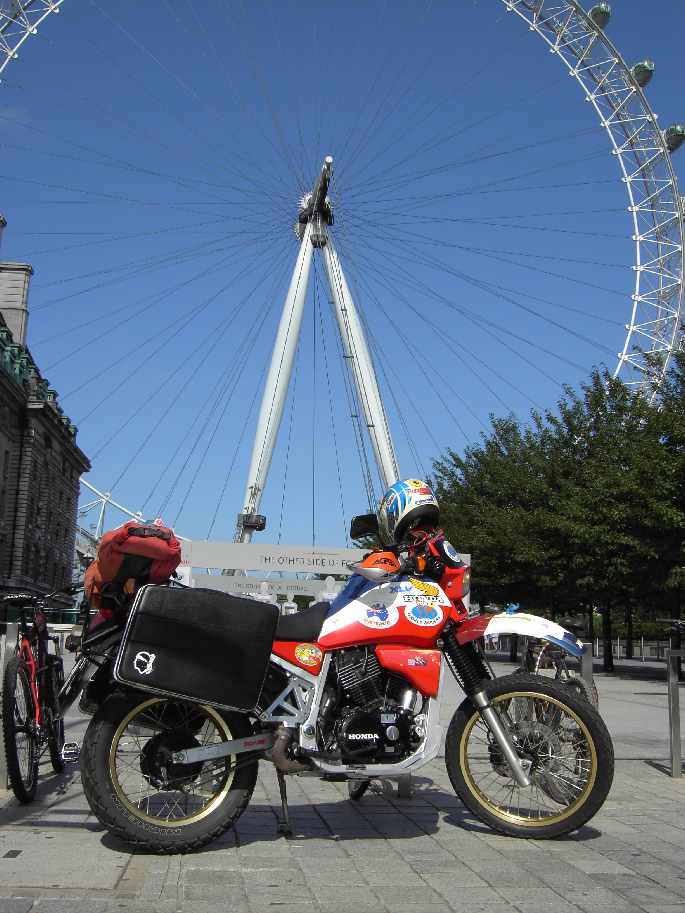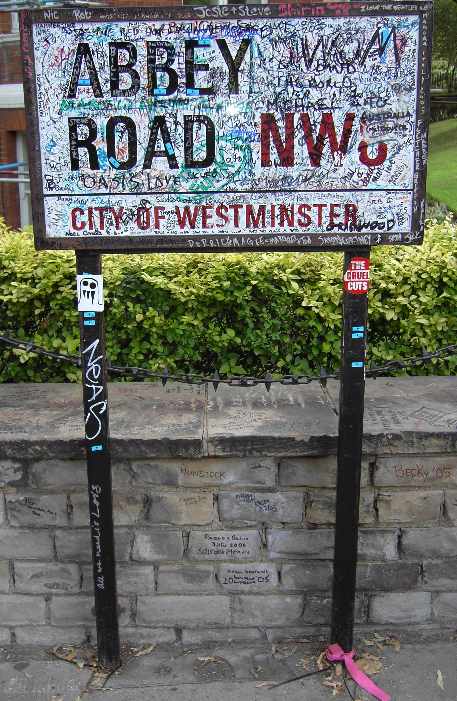 I visited also the famous Abbey Road Studios, where the Beatles made their Records.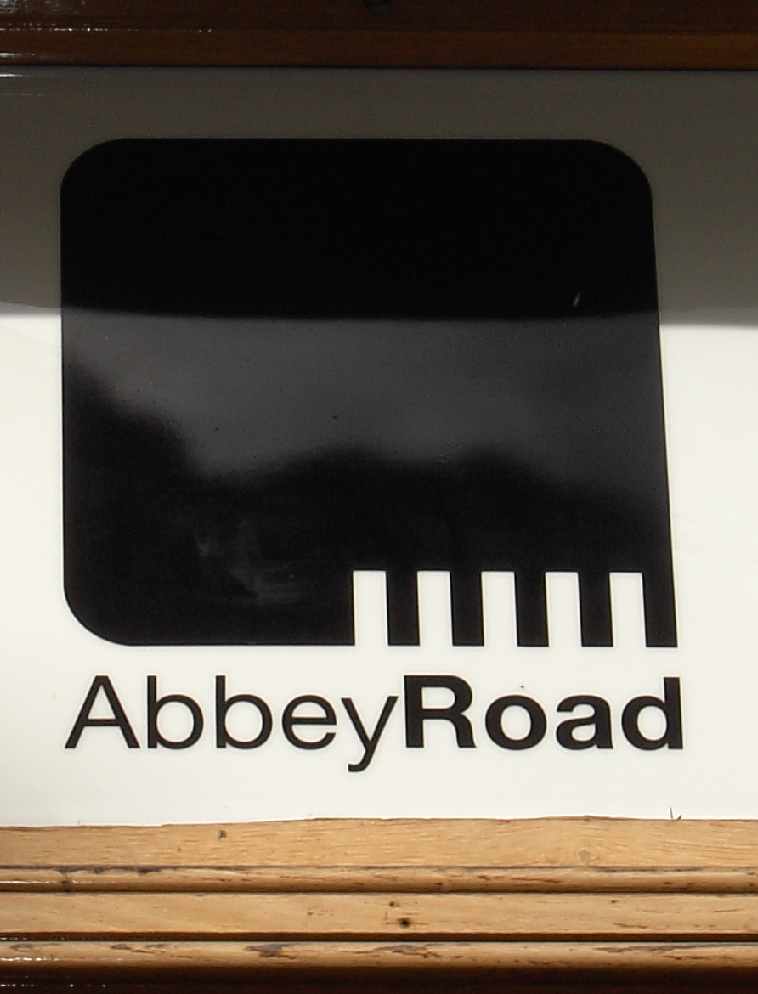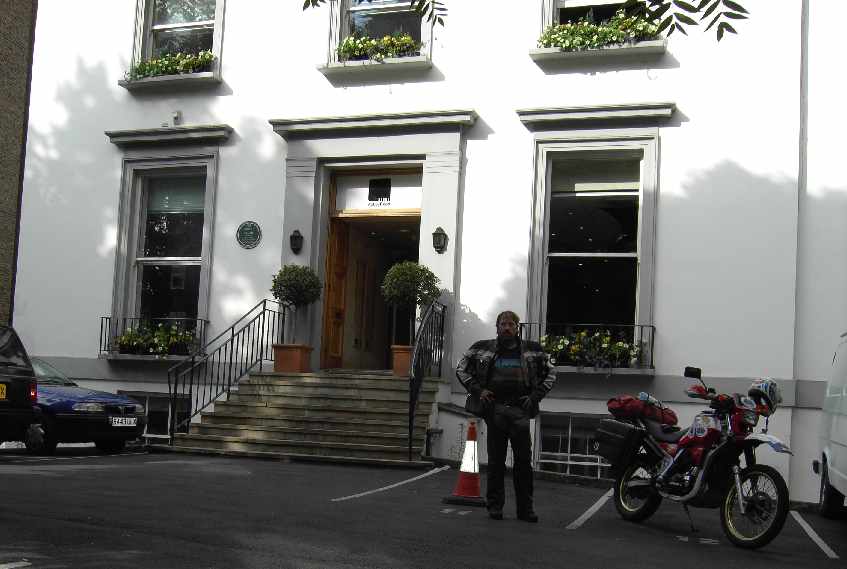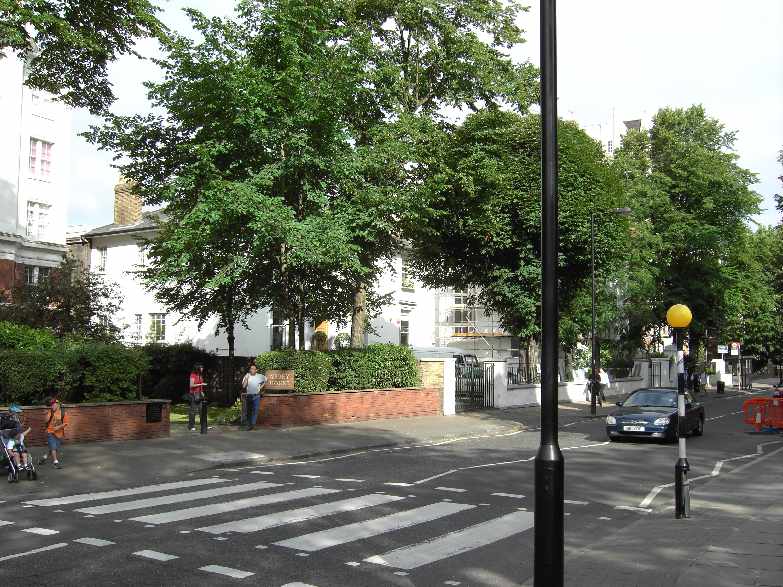 Here's the famous Pedestrian Crossing, from the Beatles Album Cover.