°Back°
Walkabout Creek Hotel
Walkabout Creek Hotel
Middleton St
McKinlay QLD 4823
Telephone: (07) 4746 8424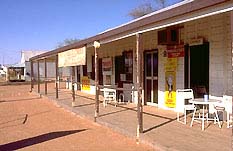 It is easy to find and it's neariest Bigger Town's Mount Isa!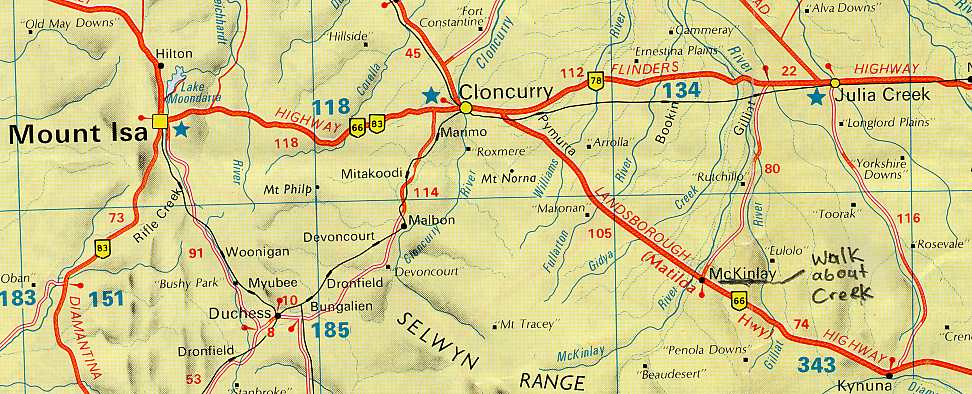 McKinlay
Home of the famous Crocodile Dundee pub.
McKinlay's great claim to fame is that the local pub, now known as the Walkabout Creek Hotel, was featured in the original Crocodile Dundee movie as Dundee's regular drinking spot. Known originally as the Federal McKinlay Hotel. Maintaining the rough and tumble feel of the original, are committed to promoting it as the town's one tourist attraction. It is a subtle combination of the outback and the sophisticated.
°Back°