°Back°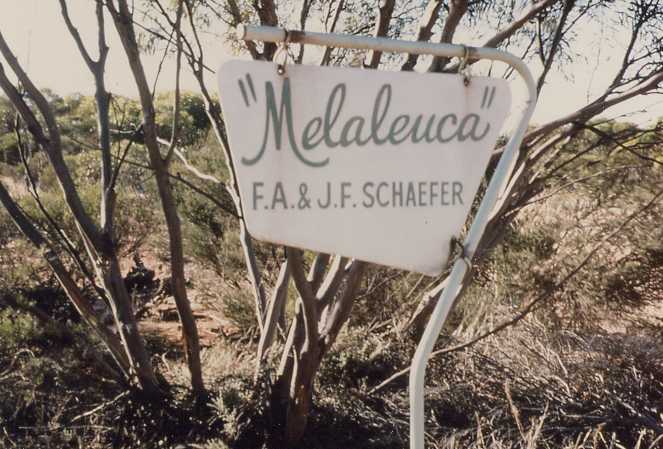 Entrance to the Farm, 35 km away from Kimba.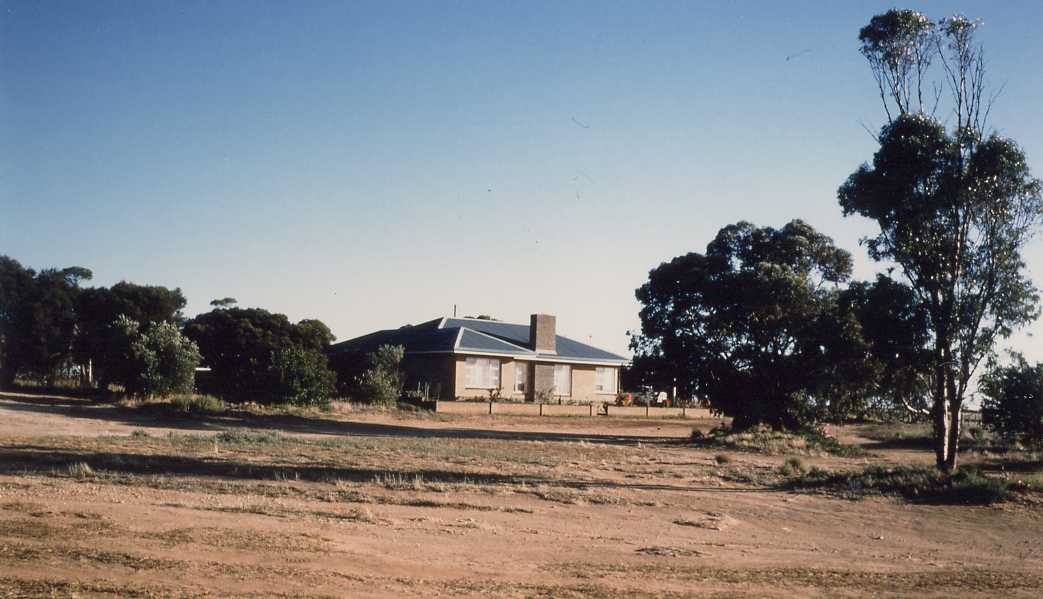 Here's the Schaefer Family: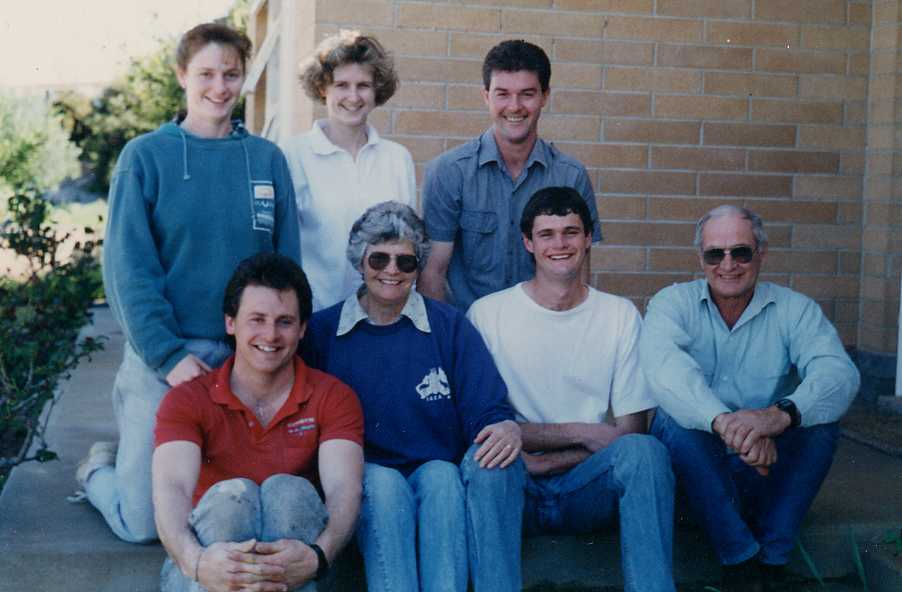 On the back row: Elenora, Katrina, Trent. On the Front row: Ivan, Judy, Bruce, Frank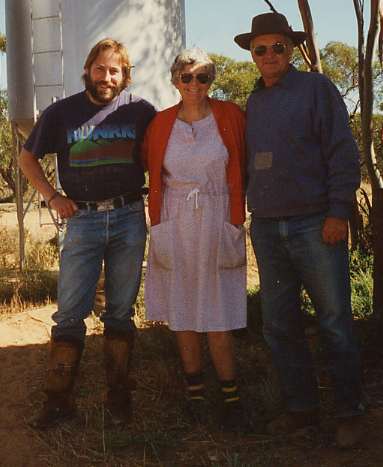 Me, Judy & Frank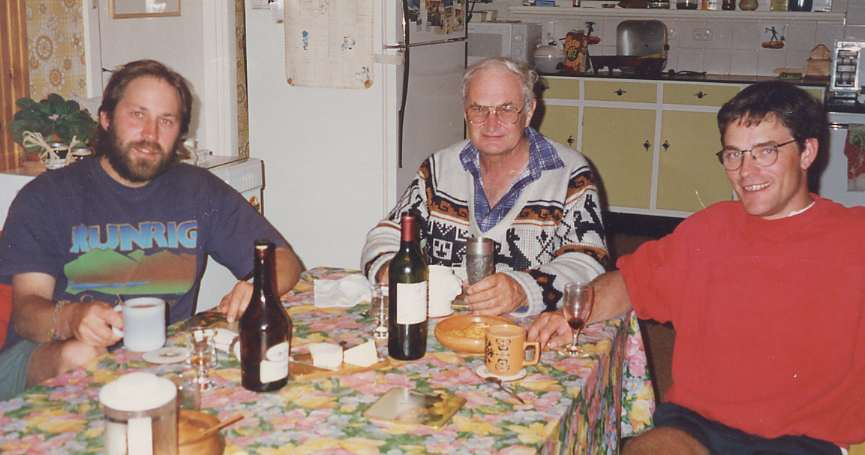 Me, Frank & Shawn, siting in the Kitchen afther a lovely Diner and having a nice Cup of Franks special Coffee!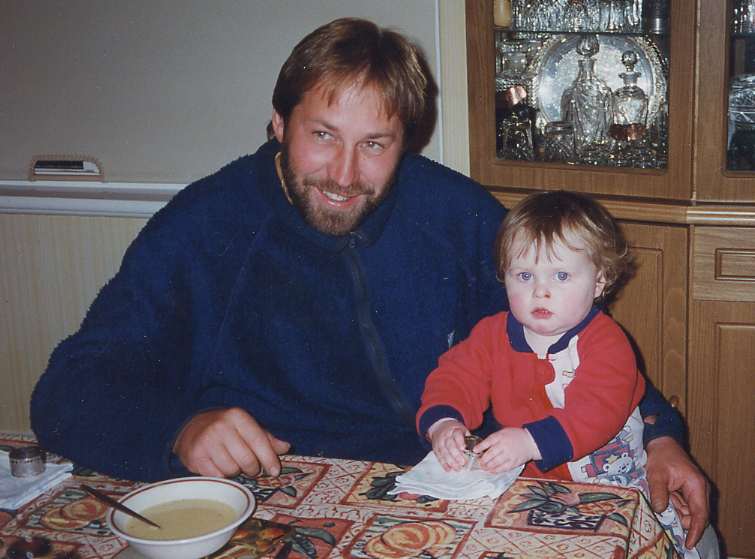 Me & little Alex having a soup to get big and strong, ;o)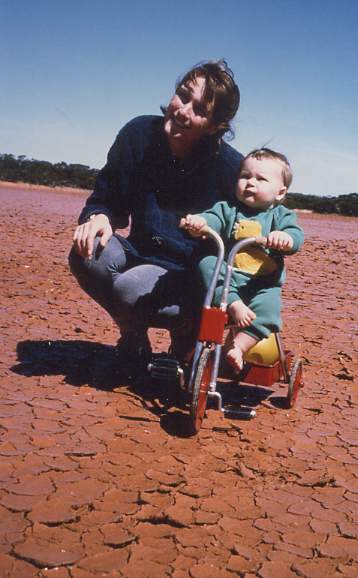 Elenora with daughter Alex near the Farm afther a Bush-Picknic!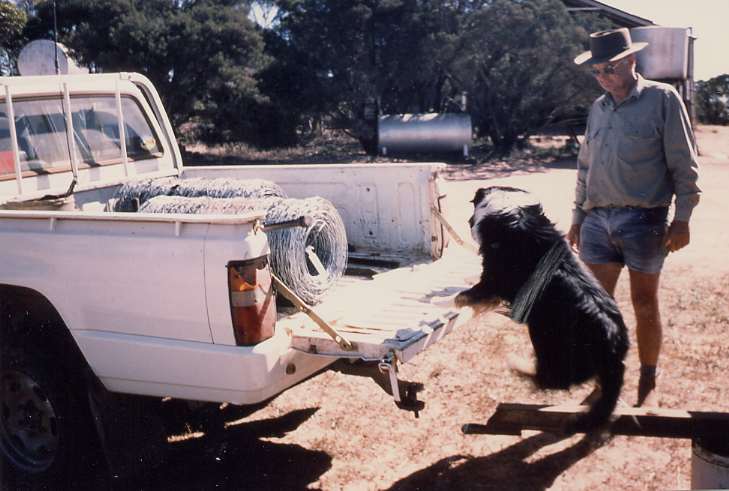 Let's get the Sheeps, hop in Mort!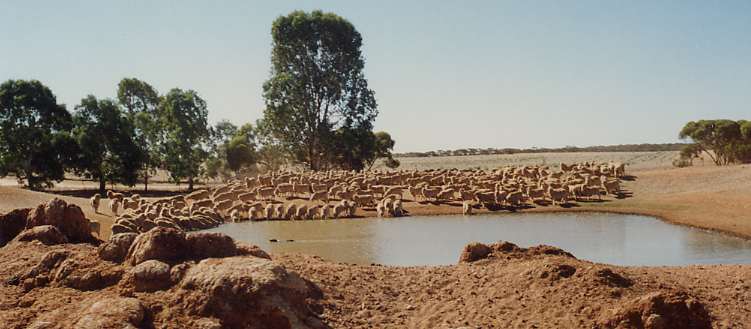 Getting the Sheeps, and Morty's taking a swimm in the Dam.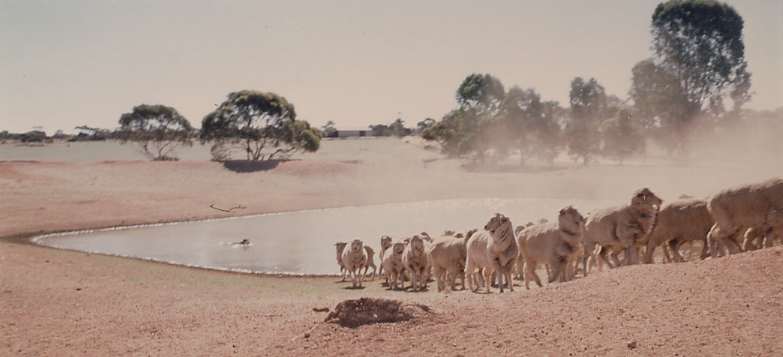 Morty's cool down in the lovely Dam.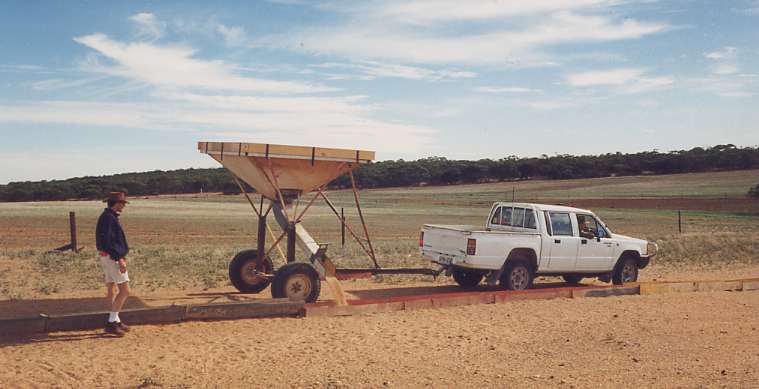 Ruedis Machine does the Job, to fill the Feed-Panels with Grain & Shawn's watching.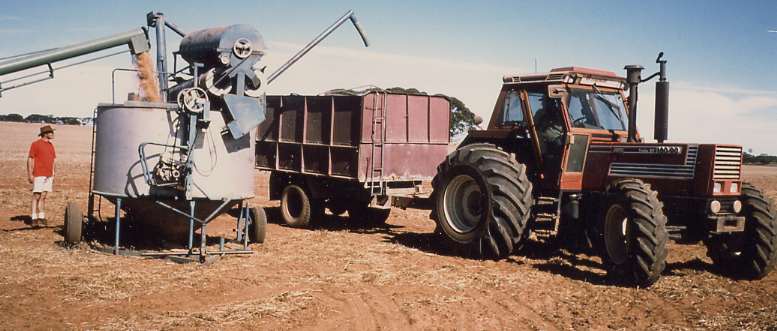 It's Harvest-Time.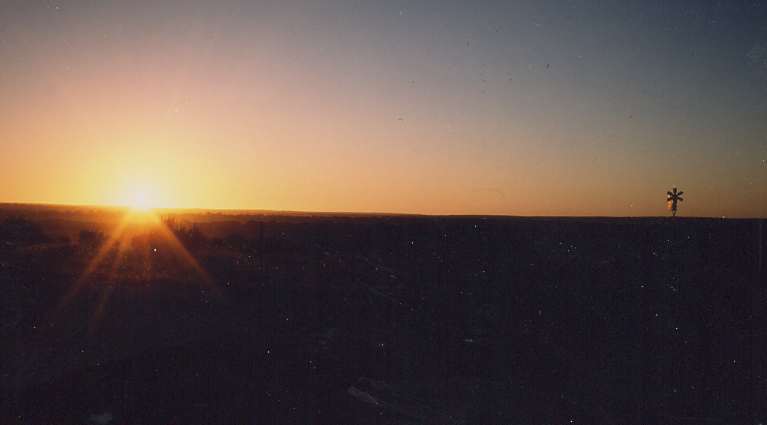 Sunrise at Melaleuca, just out of the Kichen-Window, what a nice spot.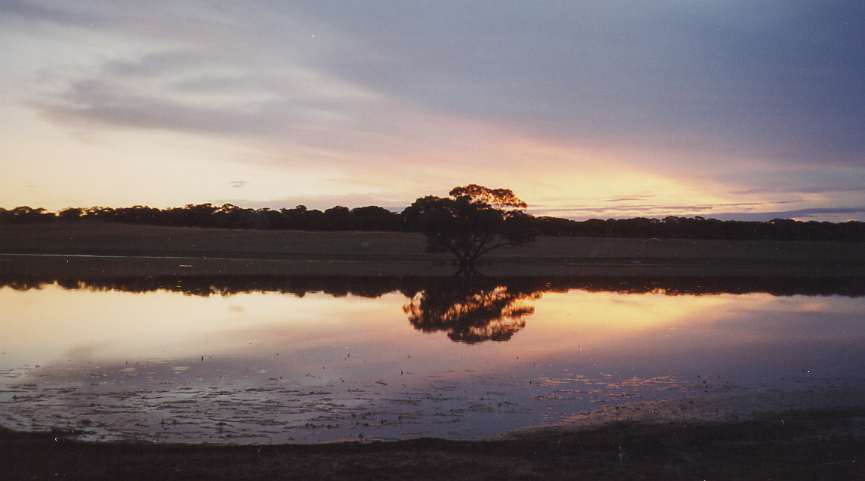 Also we had some gorgous Sunsets here, especially afther a havy rain, not far away from the Farm.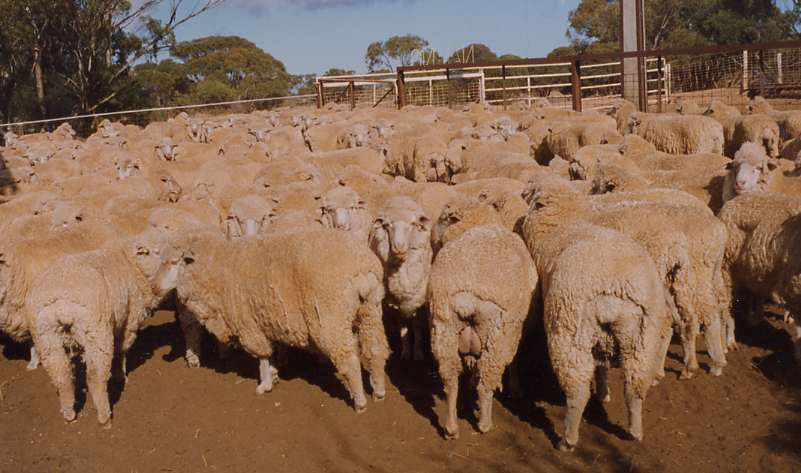 The Sheeps, before the Shearing.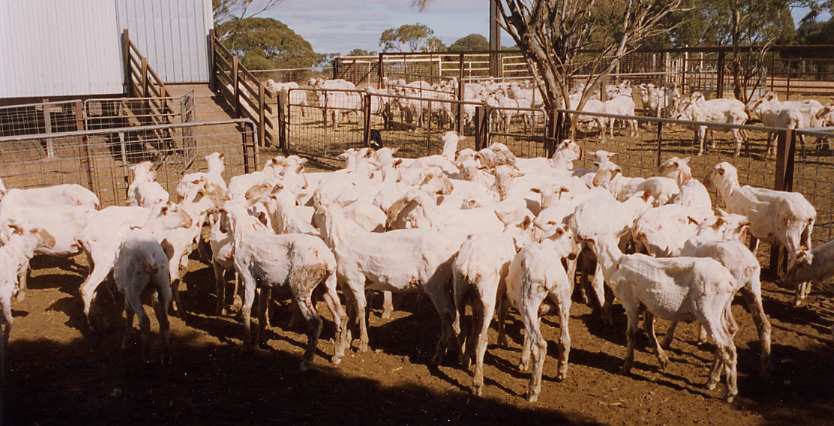 And afther!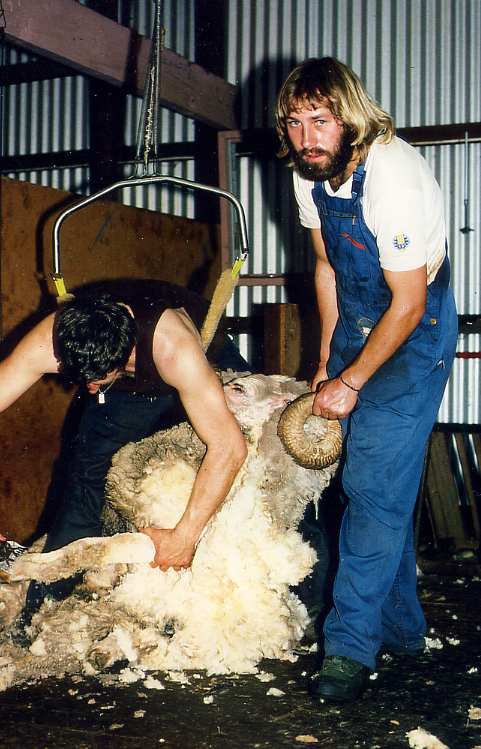 I also helped in the Sheering-Shed.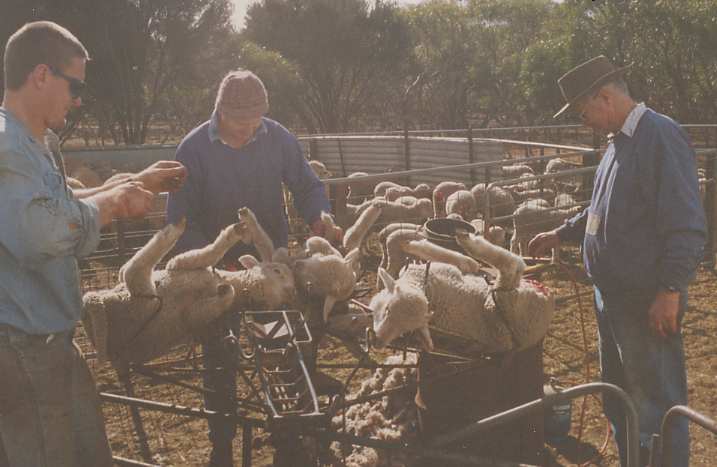 John & Frank are tailing Lambs.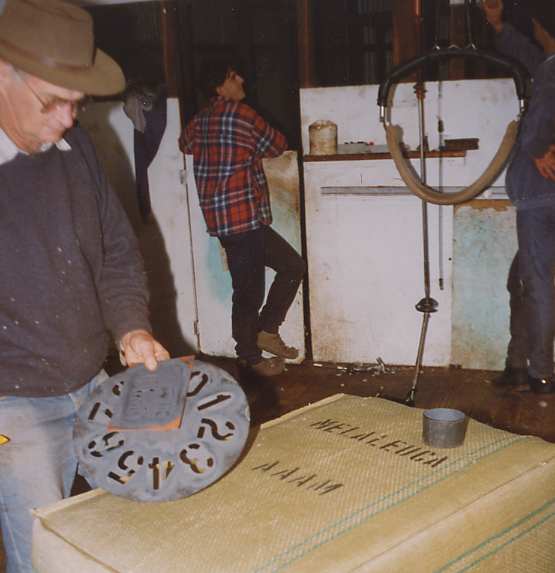 Frank writes the Names on the Bails.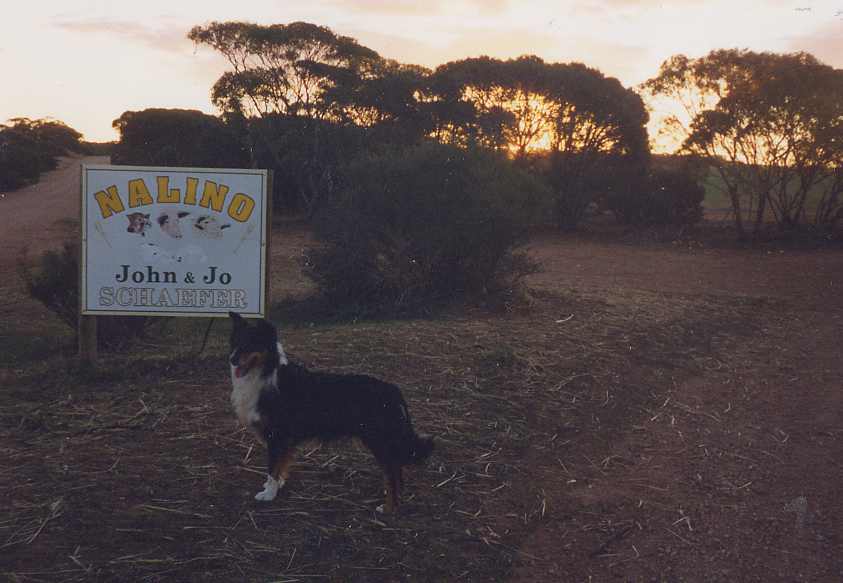 Morty's ready for work.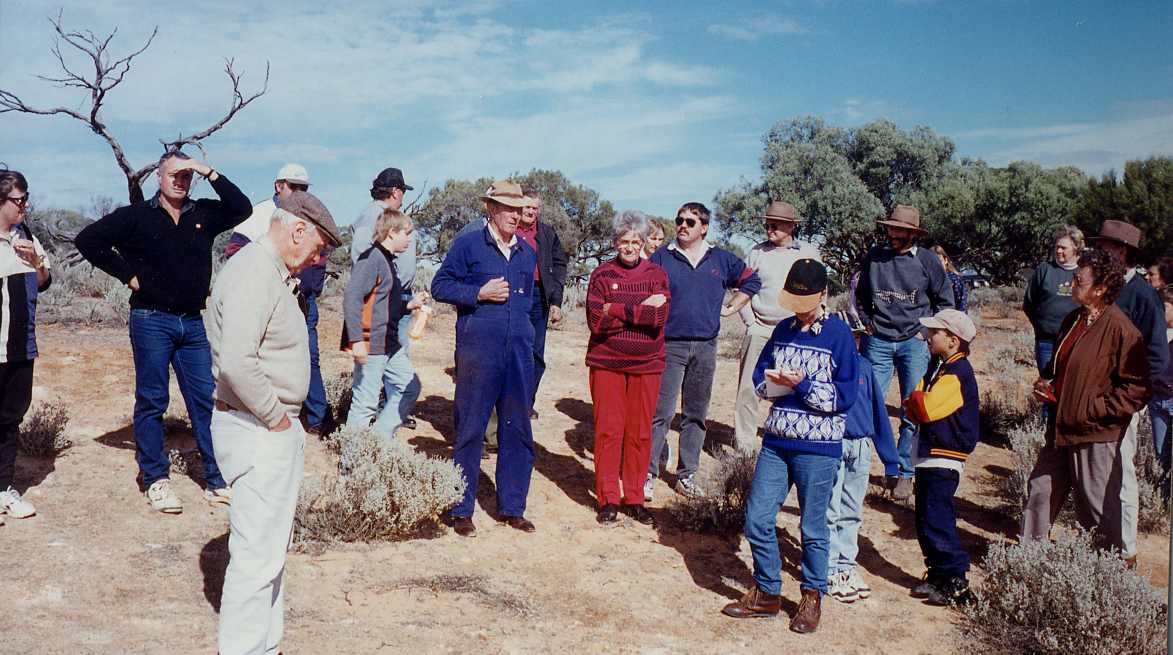 Friends of National-Parks, are out in the Scrub.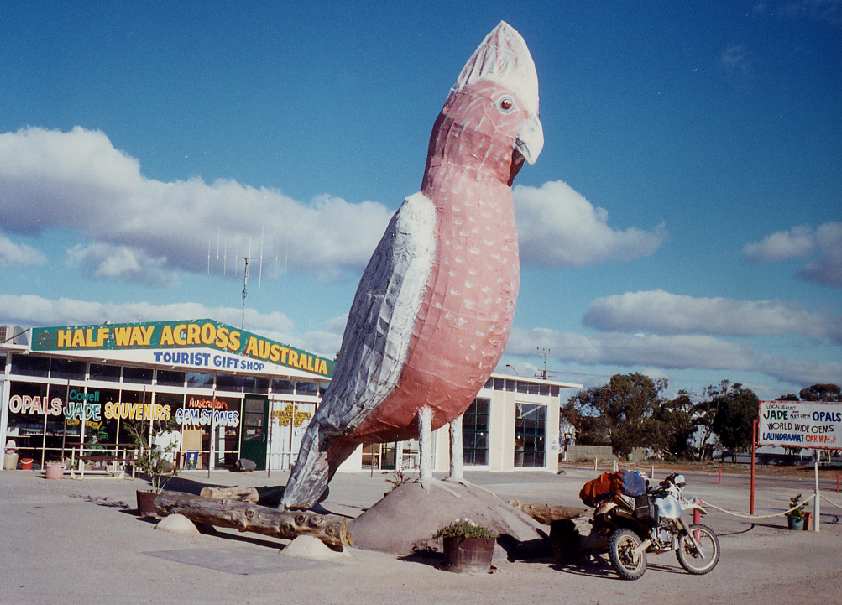 Goodbye Kimba, till next time !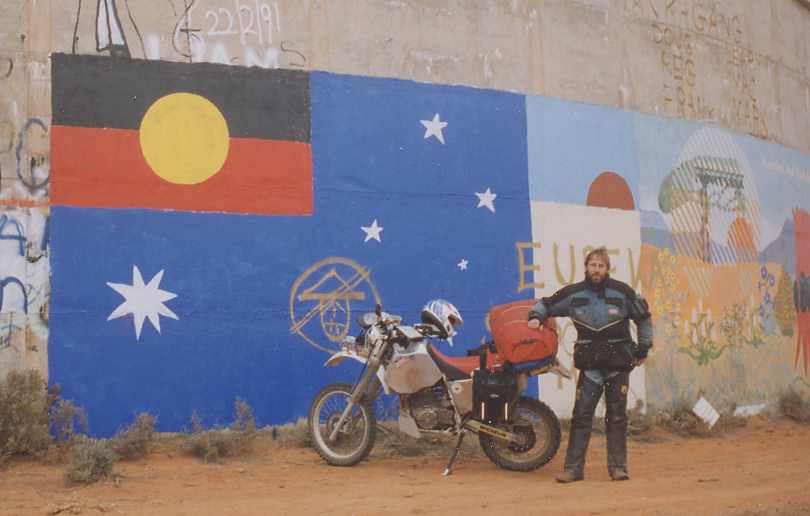 On the way to Port Augusta.
°Back°