AUSTRALIA
Trip
1. Cape York ( Far North Queensland)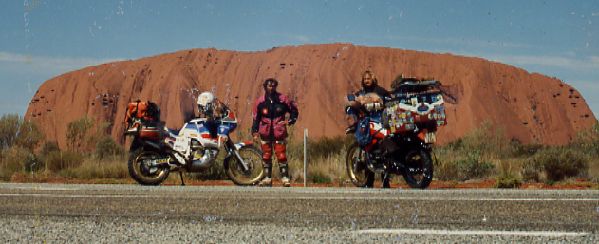 Martin and Me in front of ULURU (Ayers Rock)

Me at Wave Rock in Hyden (WA)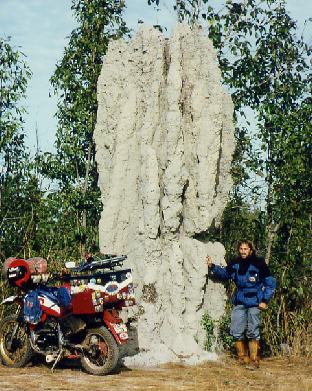 Me near the Kakadu Park (NT)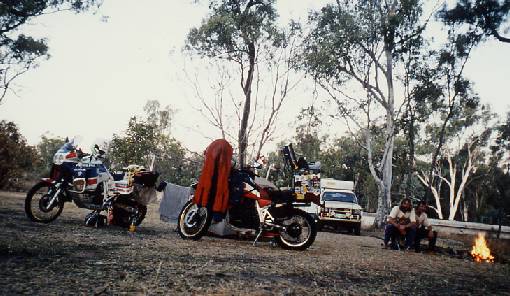 Me and Martin in the Outback near Mount Isa (NT)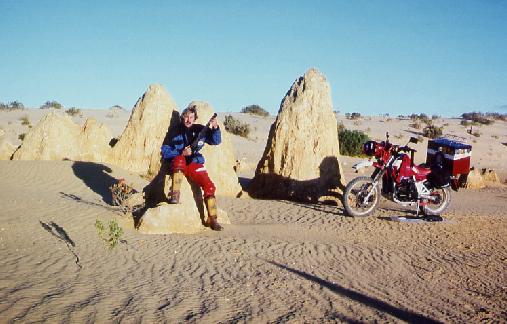 Me at the Pinacles, north of Perth (WA)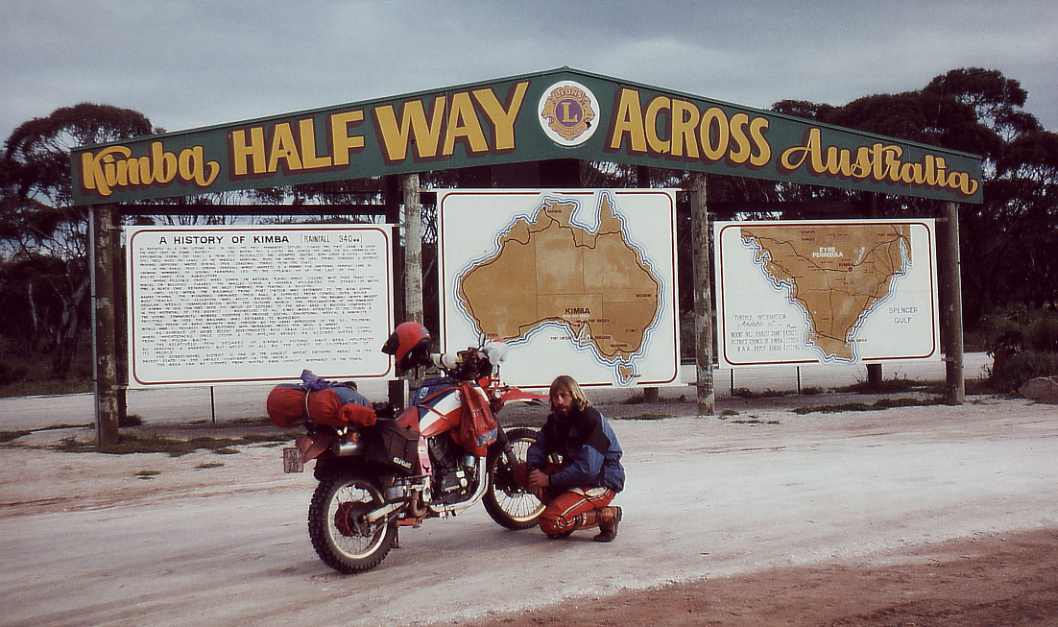 I'm Halfway across Oz, a Town called Kimba near Port Augusta (SA), the place I stayed on the Farm "Melaleuca" to help shearing Sheeps.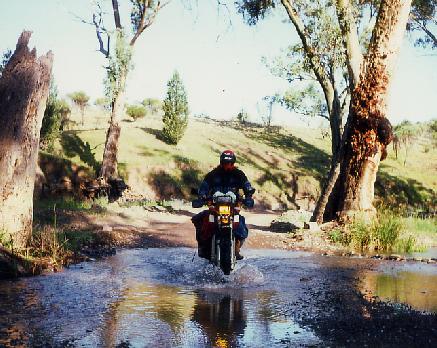 Me in the Flinders Range (SA)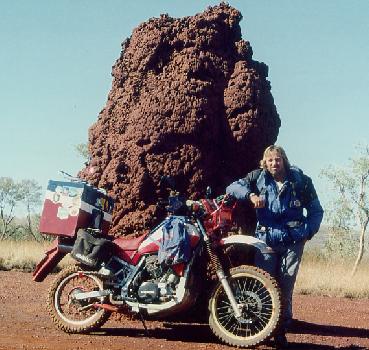 Me at the Hamersley Range, Wittenoom (WA)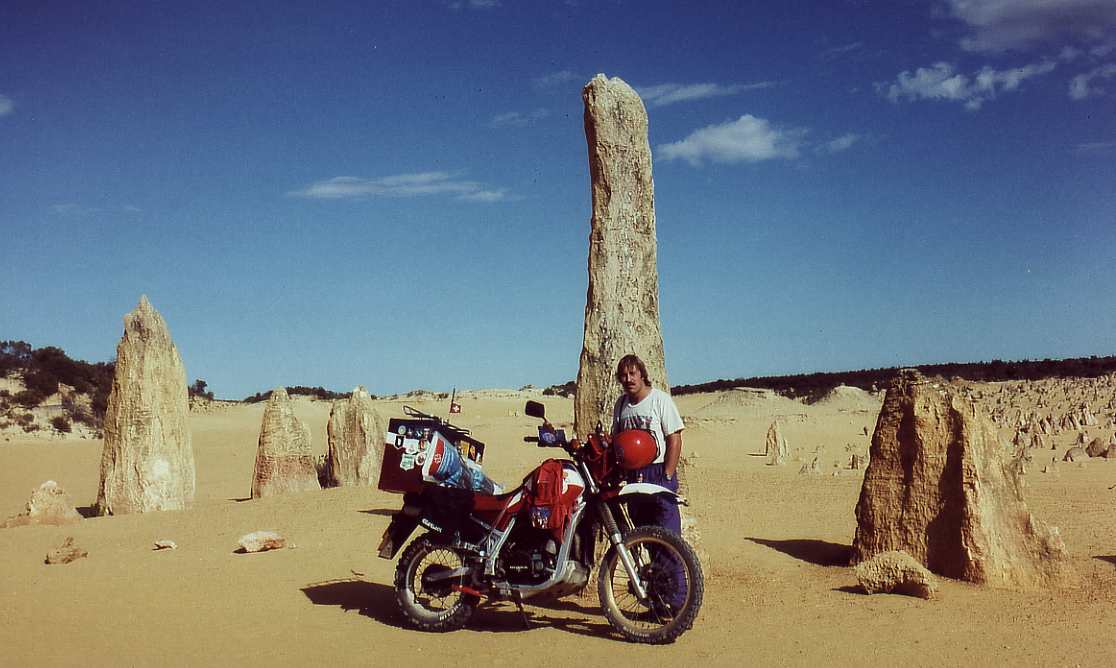 Pinnacle-Desert at the Nambung National Park near Cervantes, about 250 Km north of Perth (WA)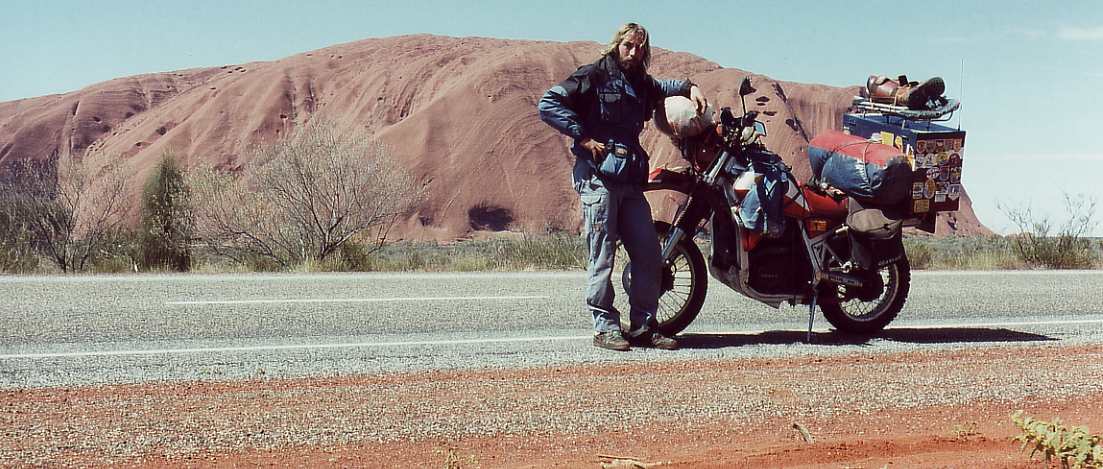 Me with my XLV 750 RF at the Heart of Australia, the Red Centre called Uluru (Ayers Rock) !


Martin and me in the Scrub, at the bottom of Ayers Rock, called:Uluru.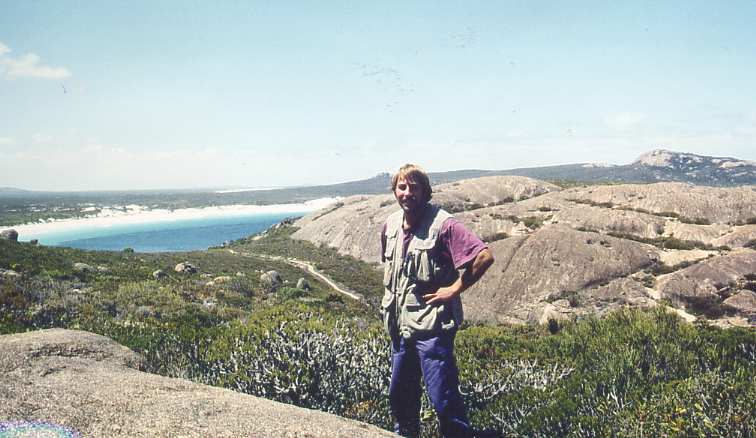 Me at one of my favorite Beach-Spots: The Cape le Grand Natl. Park, near Esperance. (W.A.)