So sah´s aus am Treffen!
That's how it looked like at the Meeting!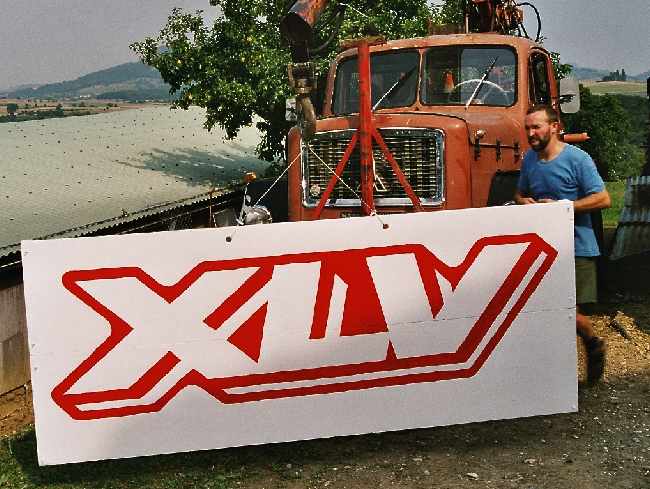 Chrigel proudly presents his selp painted XLV-Sign!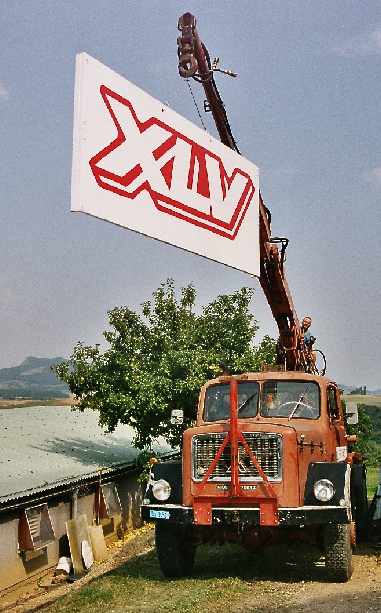 We lifted the Sign in the Middle above the Chickenstable!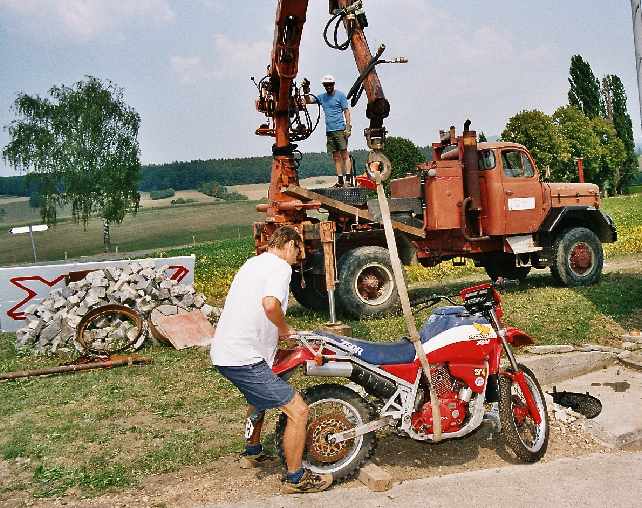 The Bike gets ready for the Dekoration on the Top of the Silo!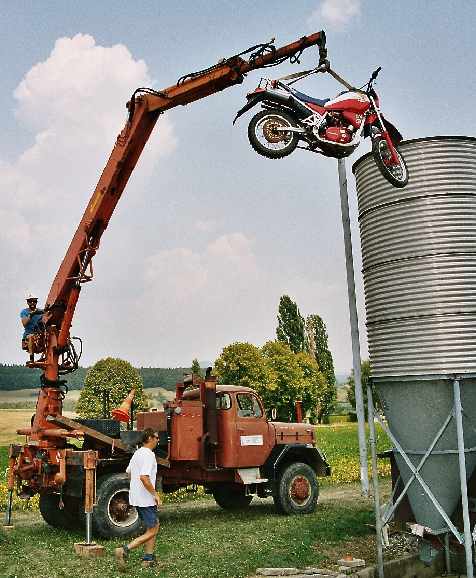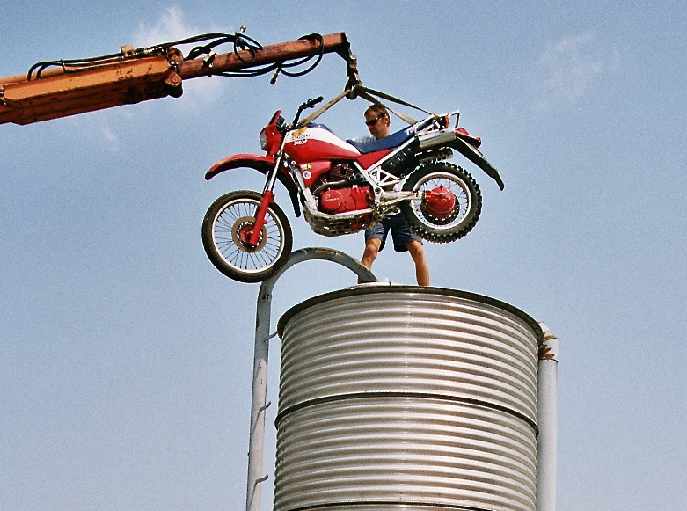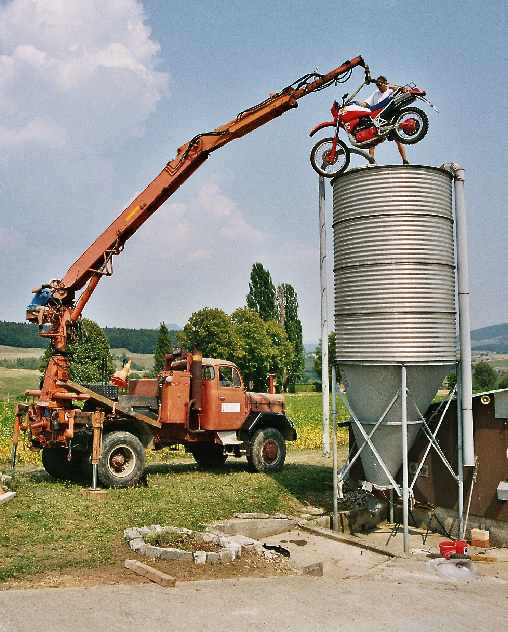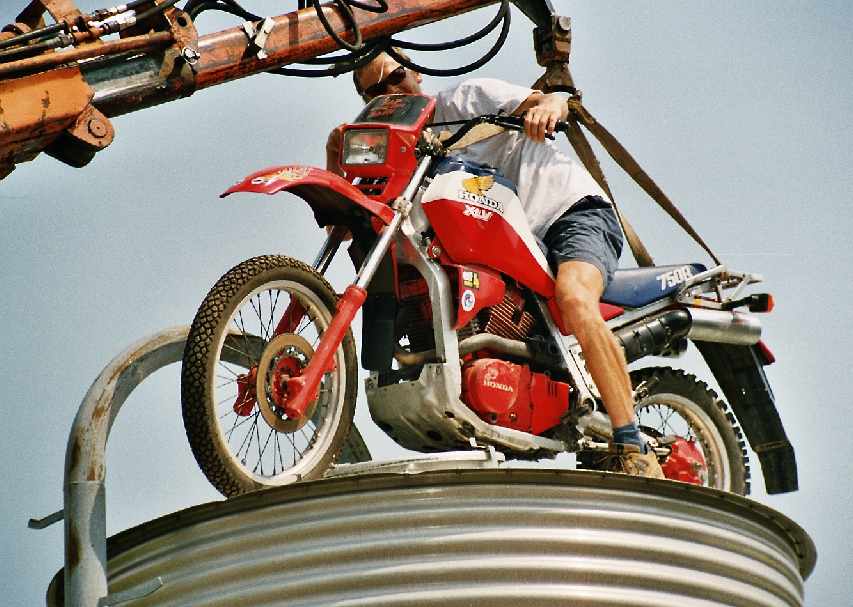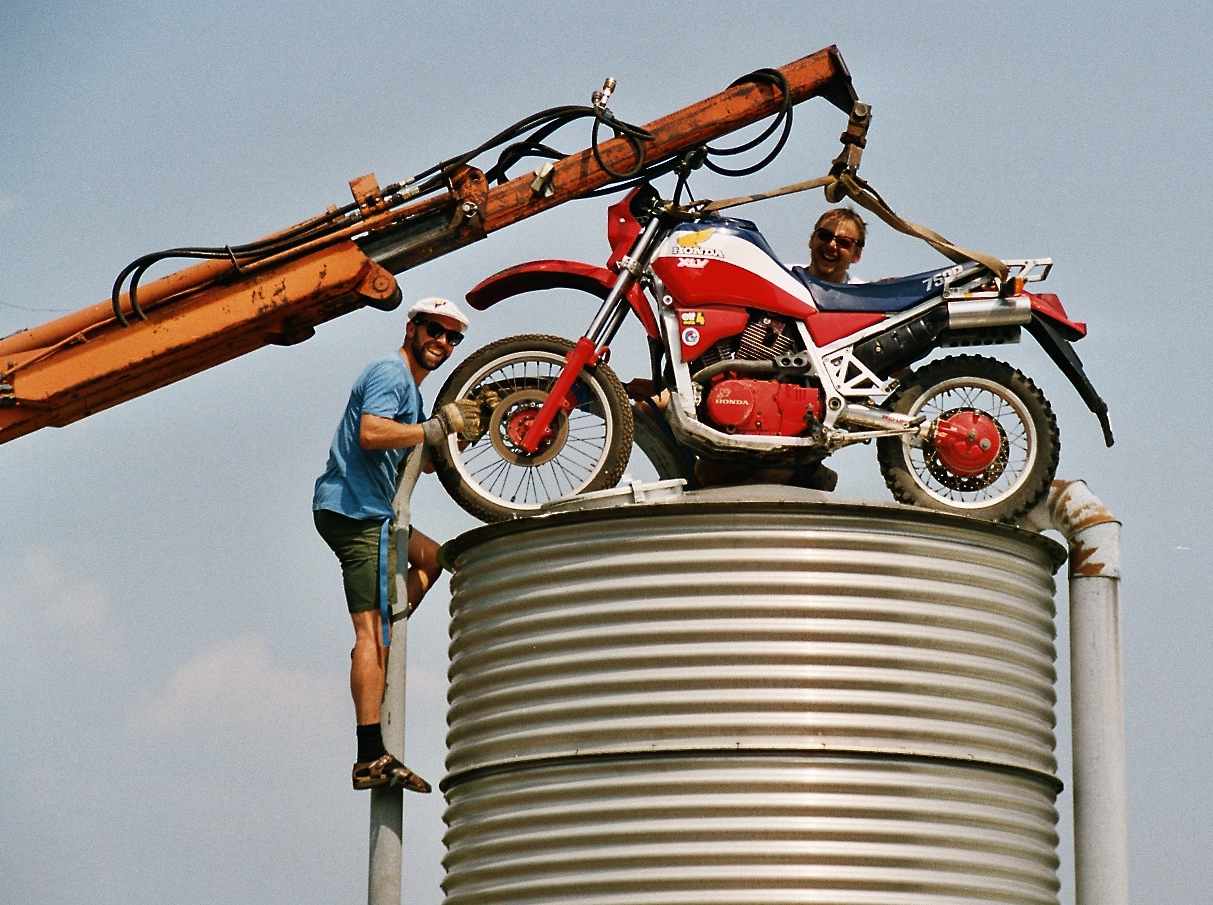 Smile, Chrigel & Dedy!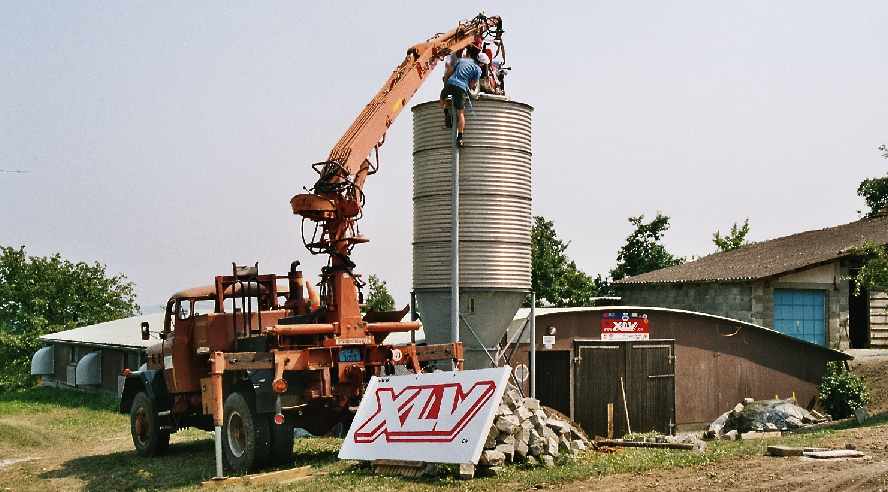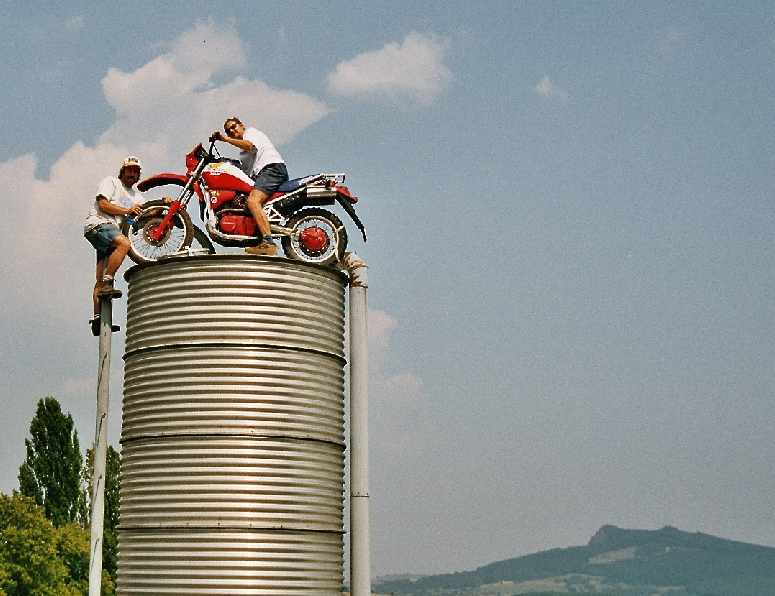 I'm happy too!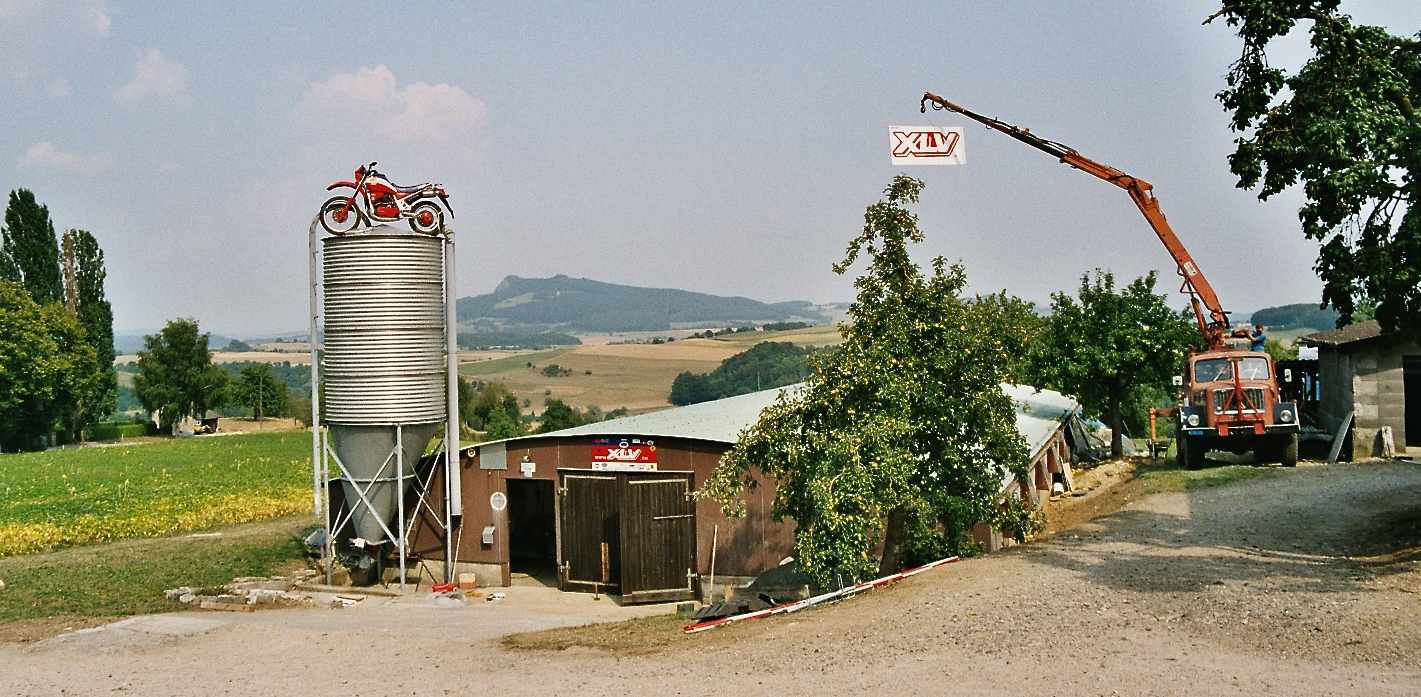 So, now everythings ready for the XLV-Meeting!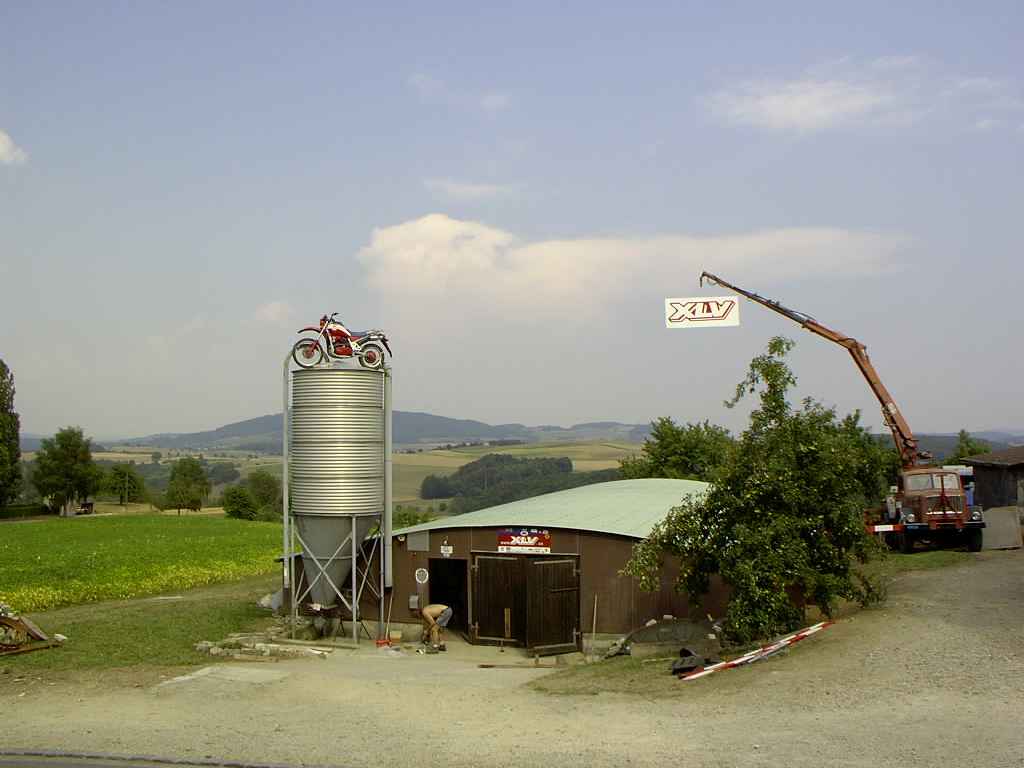 Sssooo, schon fast fertig mit einrichten. Im Aussenbereich, sind wir praktisch fertig!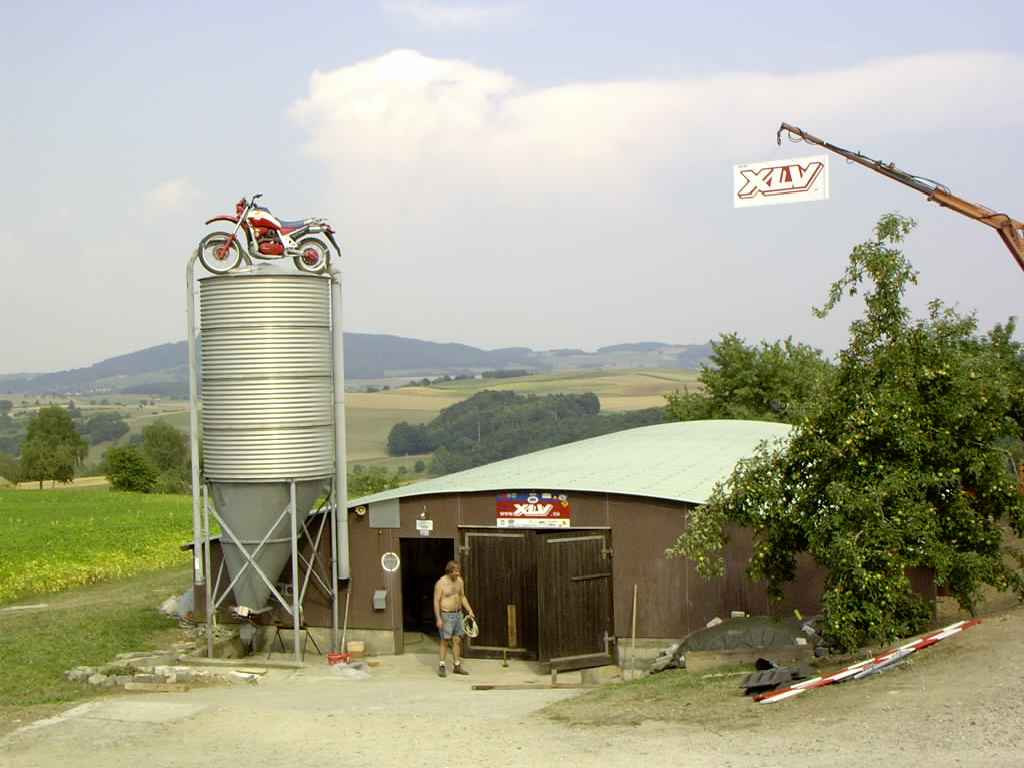 Only the Outback-Bar is missing now!