°Back°
XR 650L Travelbike
As I was finished with all my bits and pices I loaded everything in a huge Icehockey-Bag, and took everything to Perth in West Australia, to get the whole stuff fitted on the XR 650L in big Hope it'll fit, because I didn't really know, is that Frame exactly the same as the XR 600R-Frame.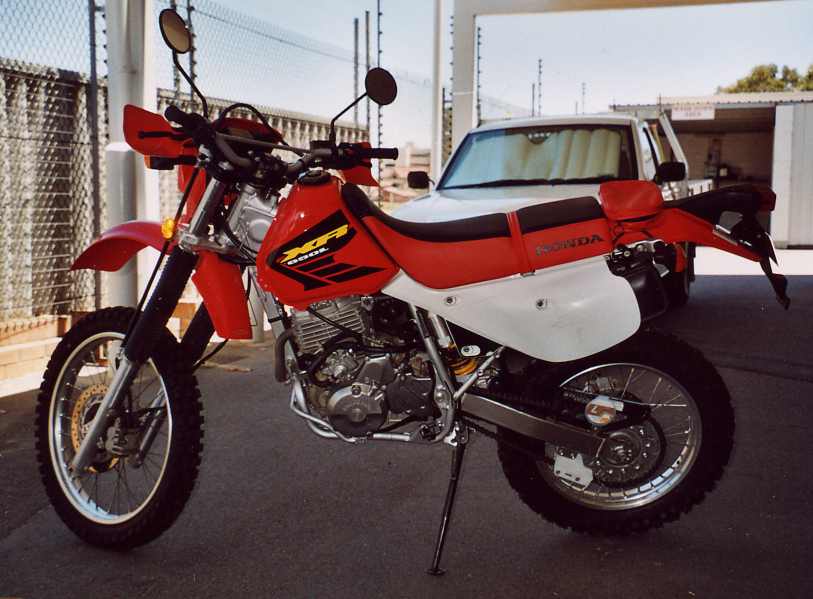 Here's the Original Honda XR 650L 2002 Model, before I fitted my Travelkit on.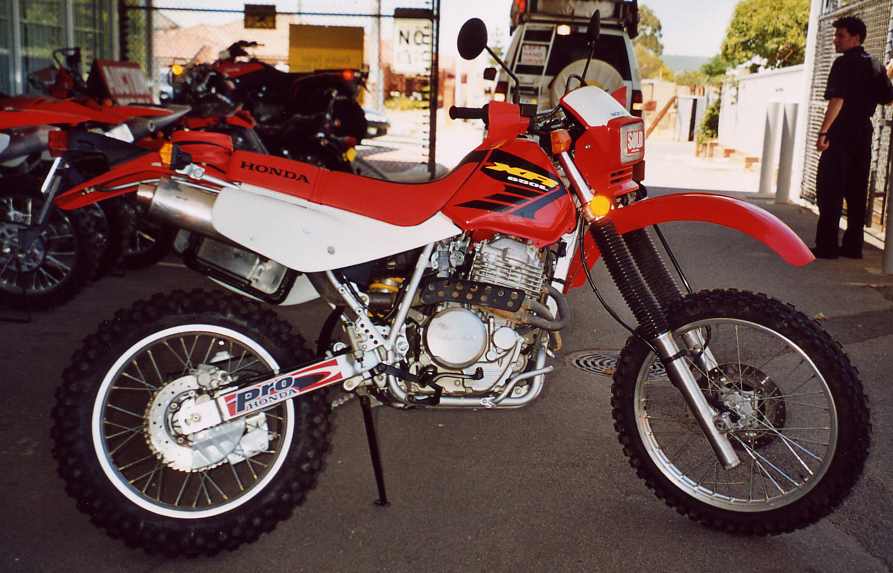 To fit everything on it took me a half a Day !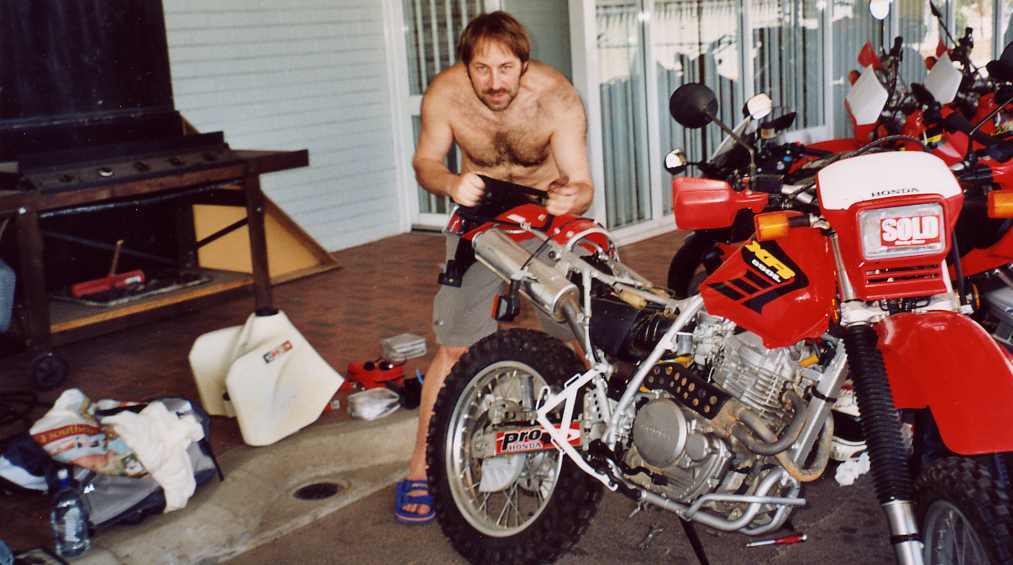 Let's get started!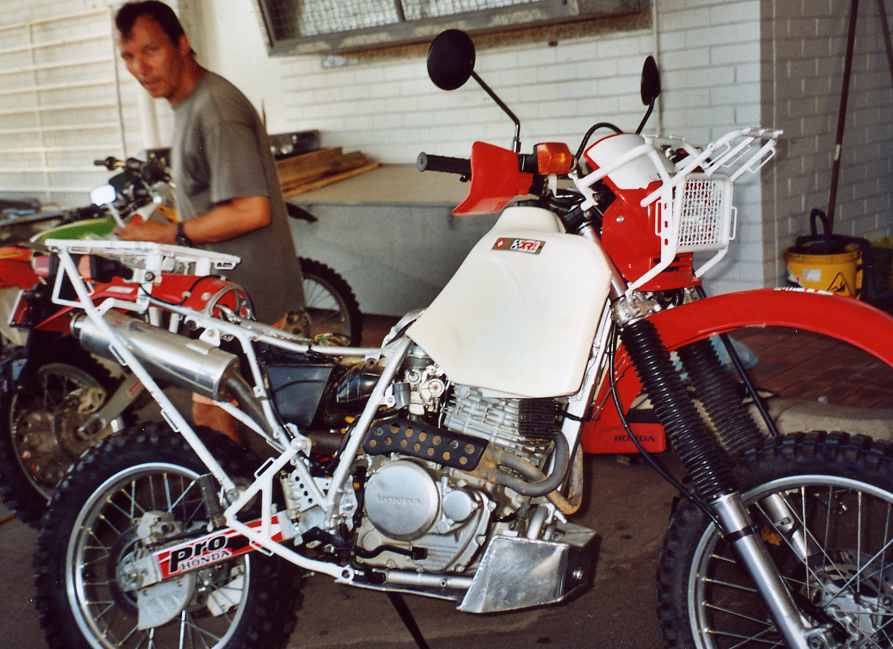 I was glad, that Martin helped me to modified the Bike. It was 40°C hot that Day.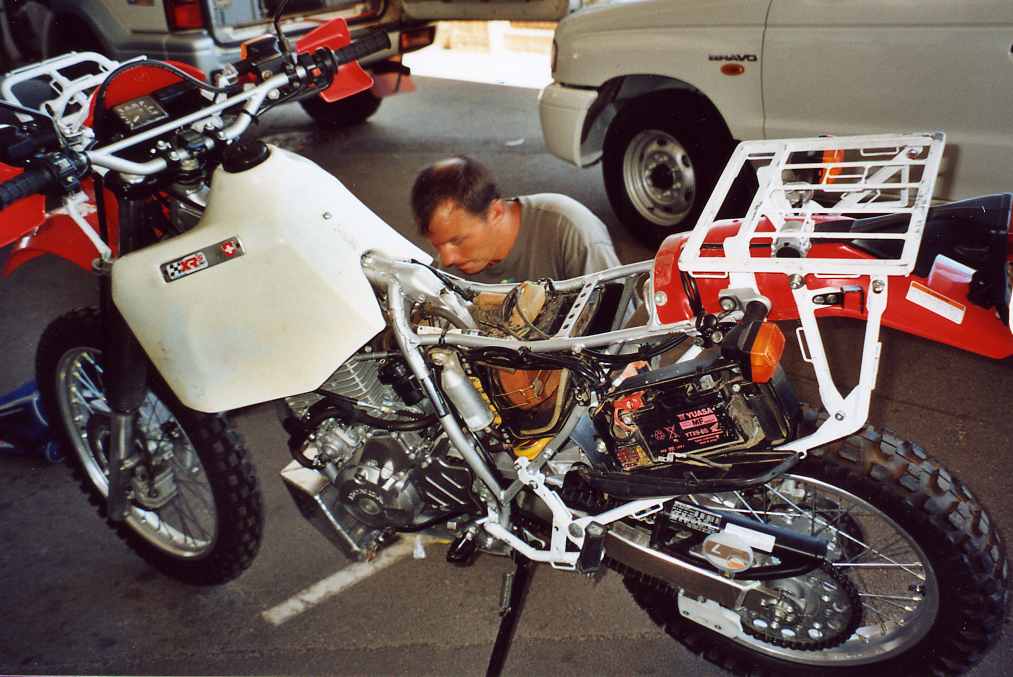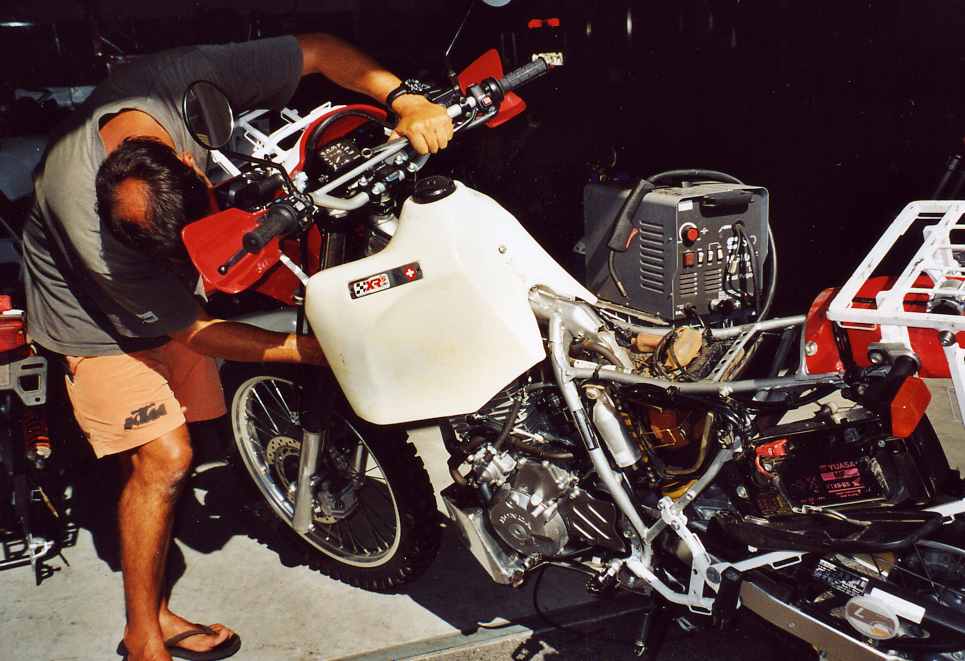 The Mainproblem was to find a good Mig-Welder, but here in Oz, not even the biggest Honda-Dealer in West-Australia got one, a bit disapointing. At the end, it didn't hold for long, so I went to a Panelbeater, to weld the Tankmounting properly.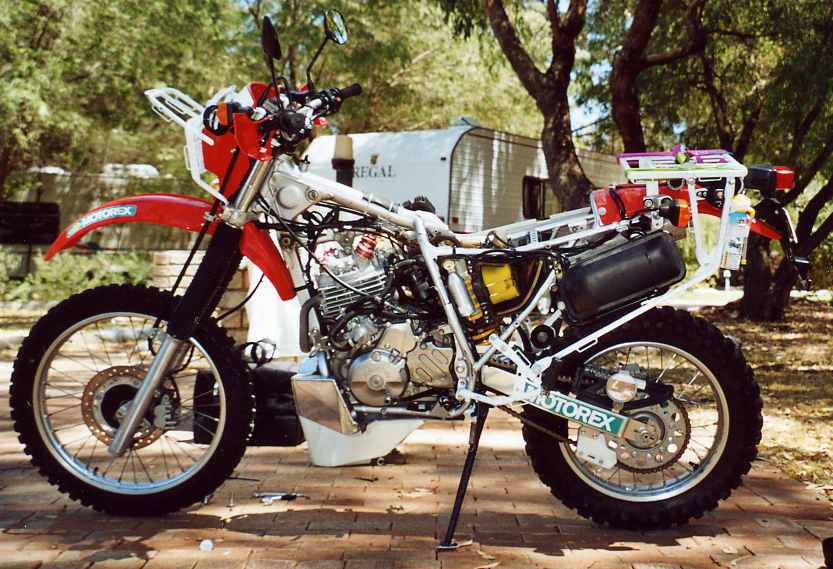 Everything's nearly finished.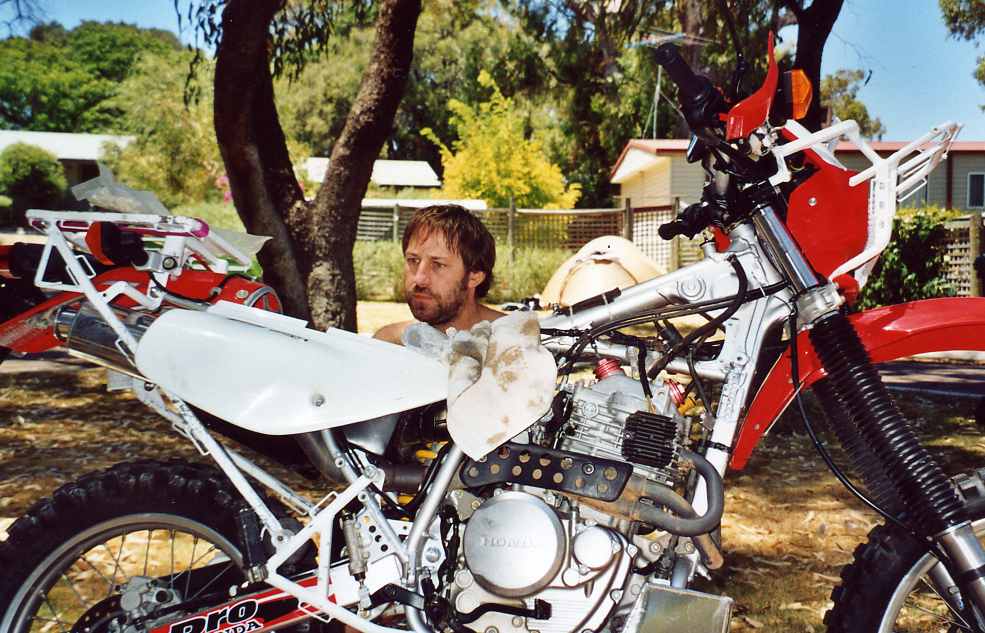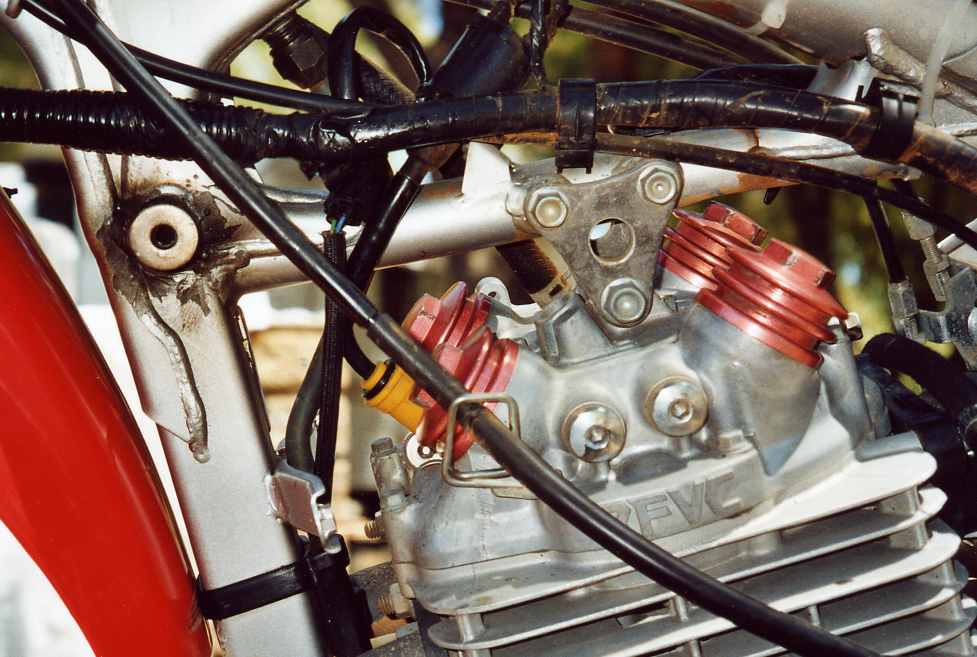 Here's the left Tankmounting, I welded on properly. M 8 Thread (Original XR 600R only M6 Thread)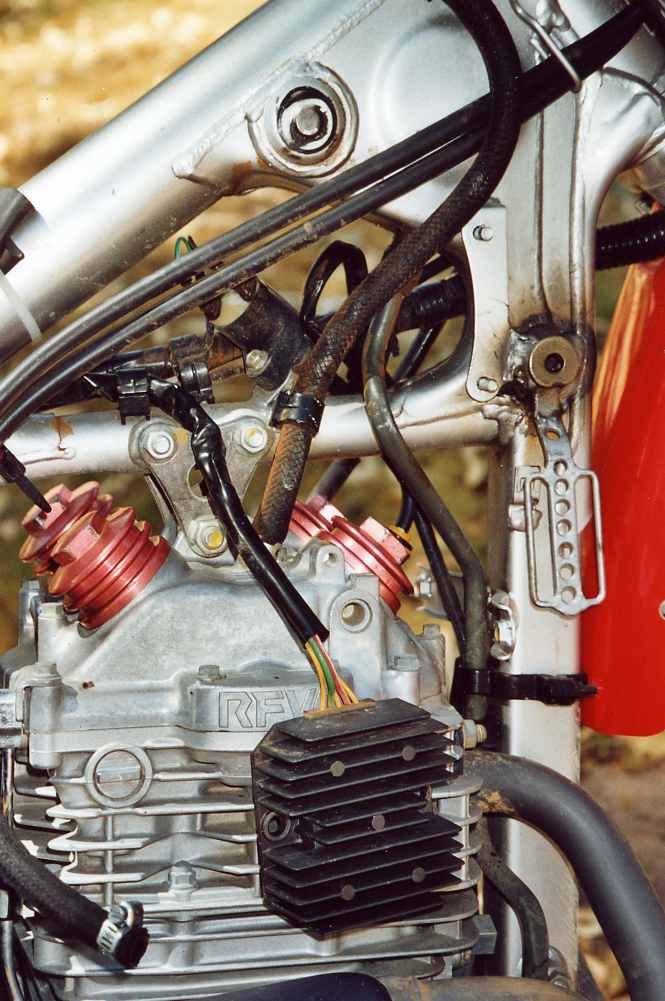 That was the only things I had to weld on, the Fueltank-Mounting. Because the Fueltank of an XR 650L is different to an XR 600R. I had to grind the old mountings off, to get the Fueltank of the XR 600 fitted. So now's the XR 650L like the XR 600R-Frame and all my XR-Parts fit.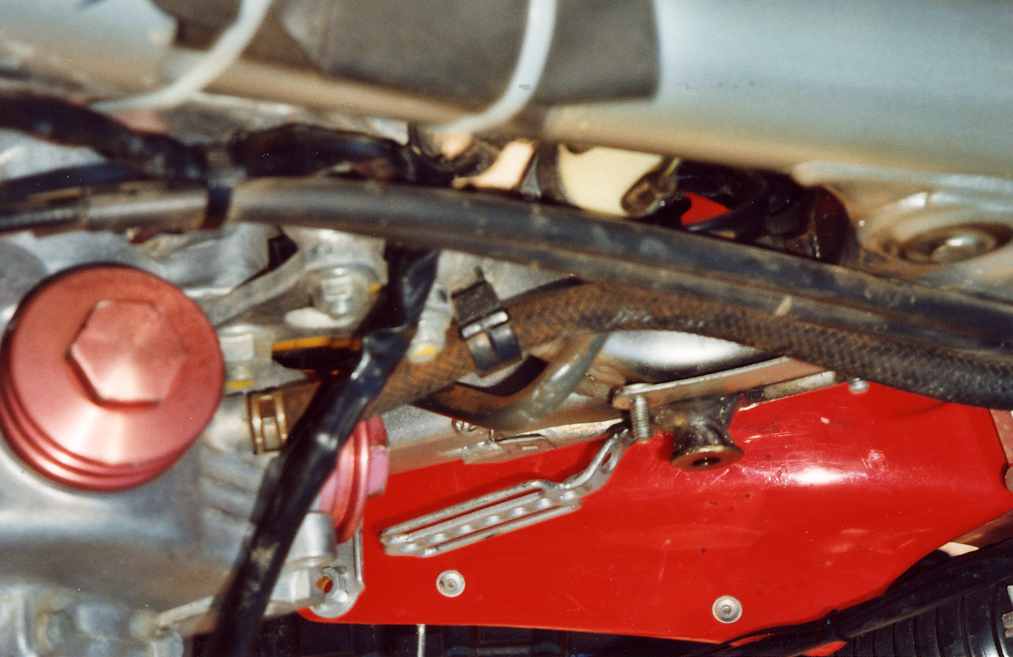 I even prepared a holder to move the Regulator a bit further away.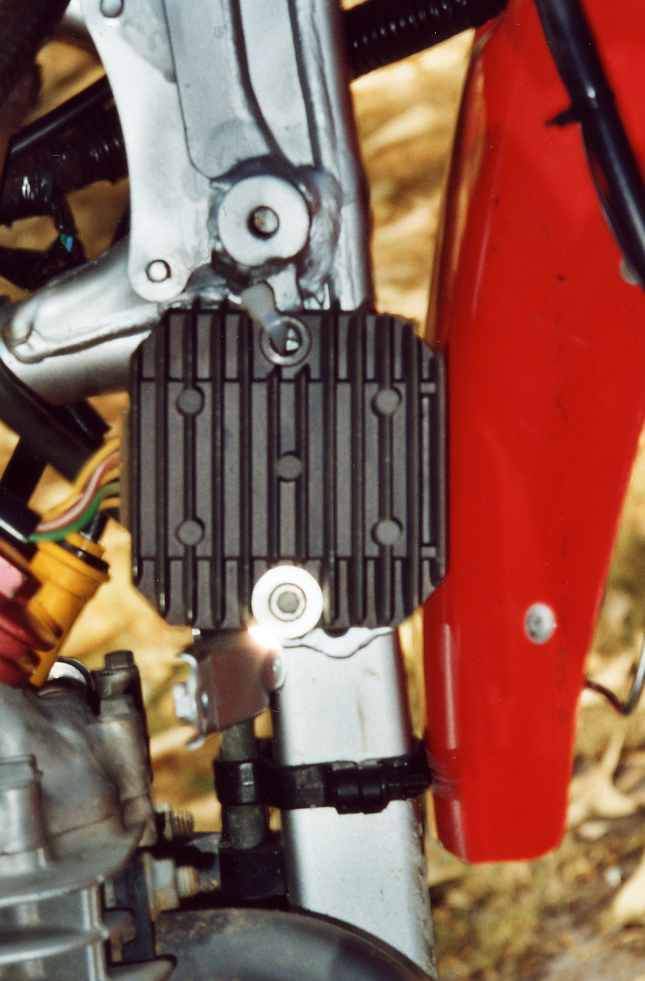 It nearly fit. I didn't know how big the Regulator would be. 1 Screw and 1 Tie, should do.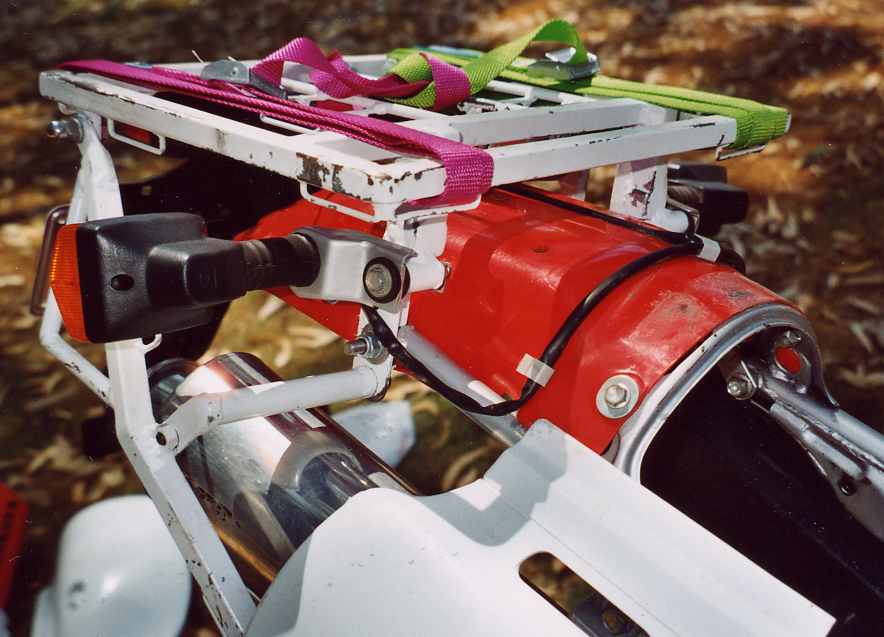 I really was surprised how good the Backcarrier fit on that Frame. I only had to drill bigger holes to get it fit like on an XR 600R.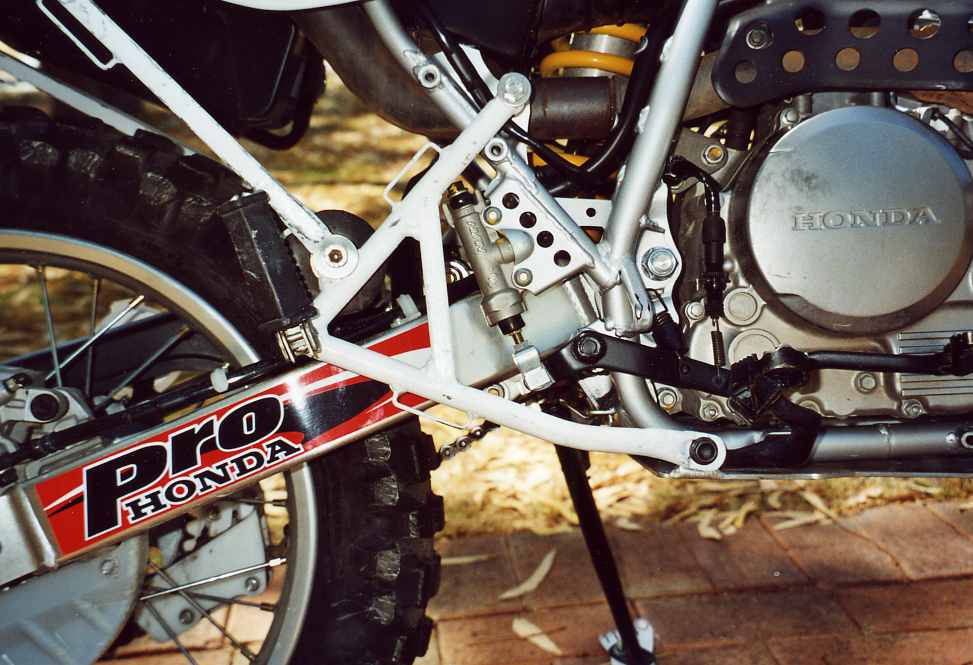 I used the footpegholder of the XR 600R, because of the Backcarrier I made, to fit on the Bike.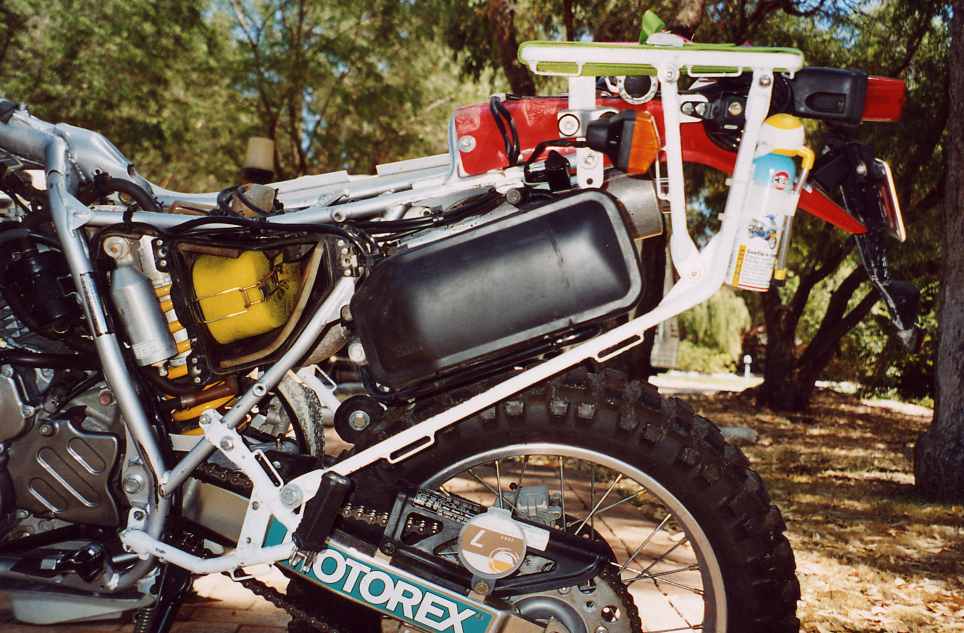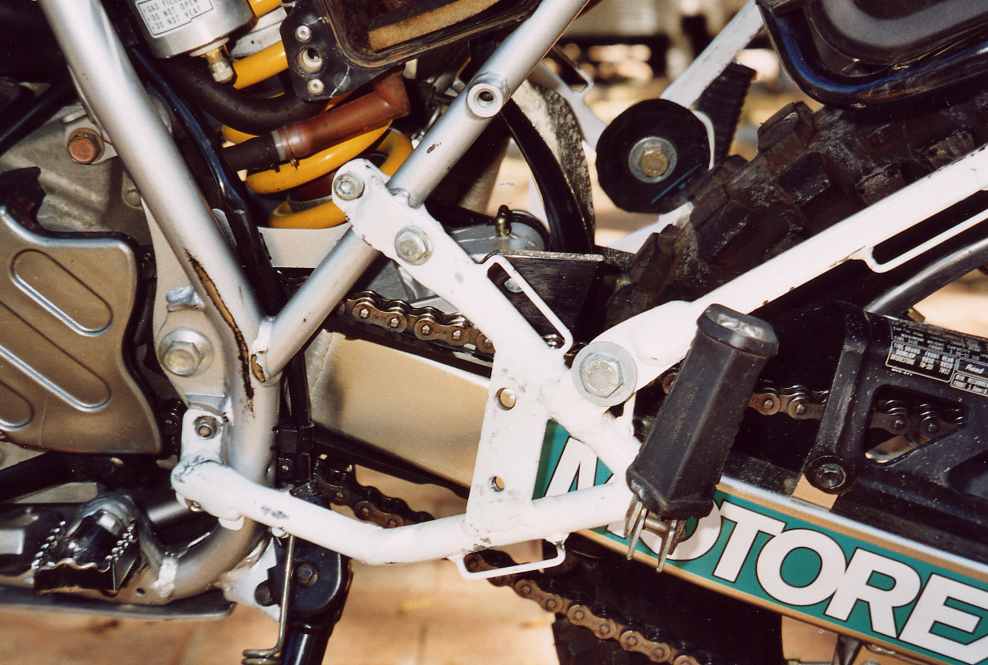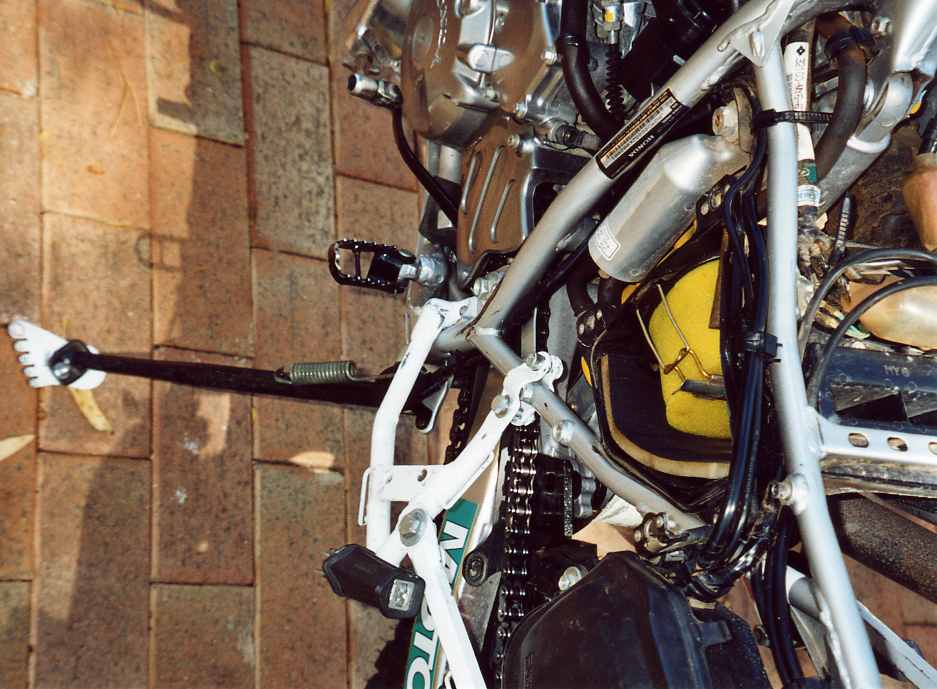 My little Foot, for the Sidestand. Good for the Outback and Desert-Country.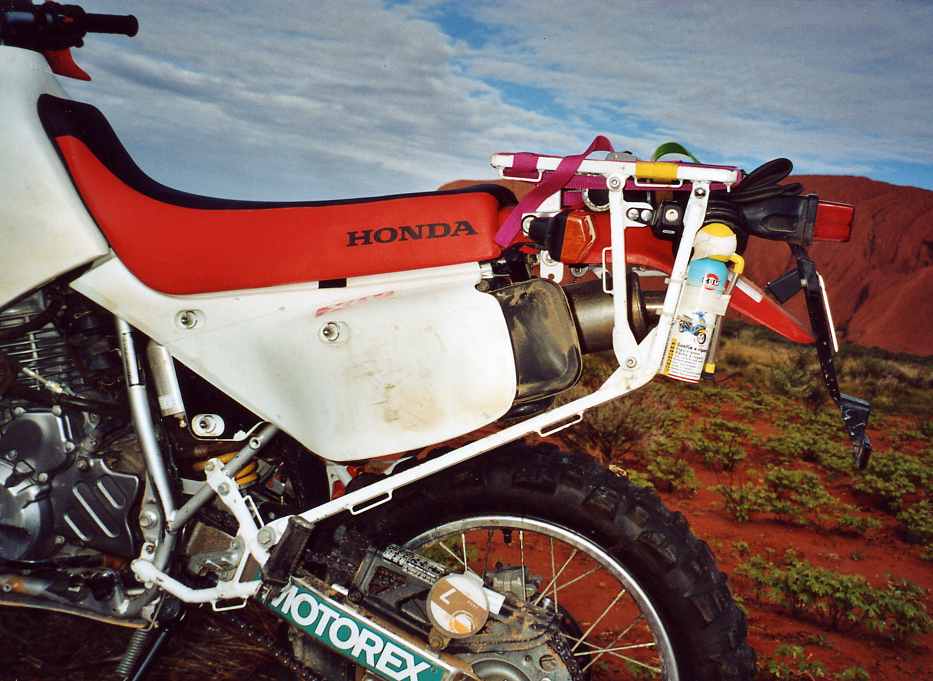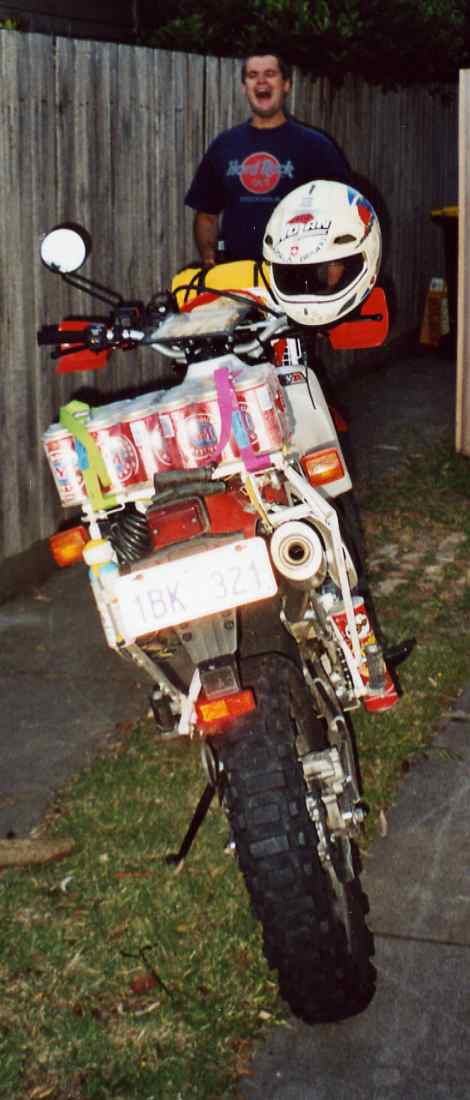 The Back-Carrier's even excellent for carring a Carton of Beer. ;o)
Front-Carrier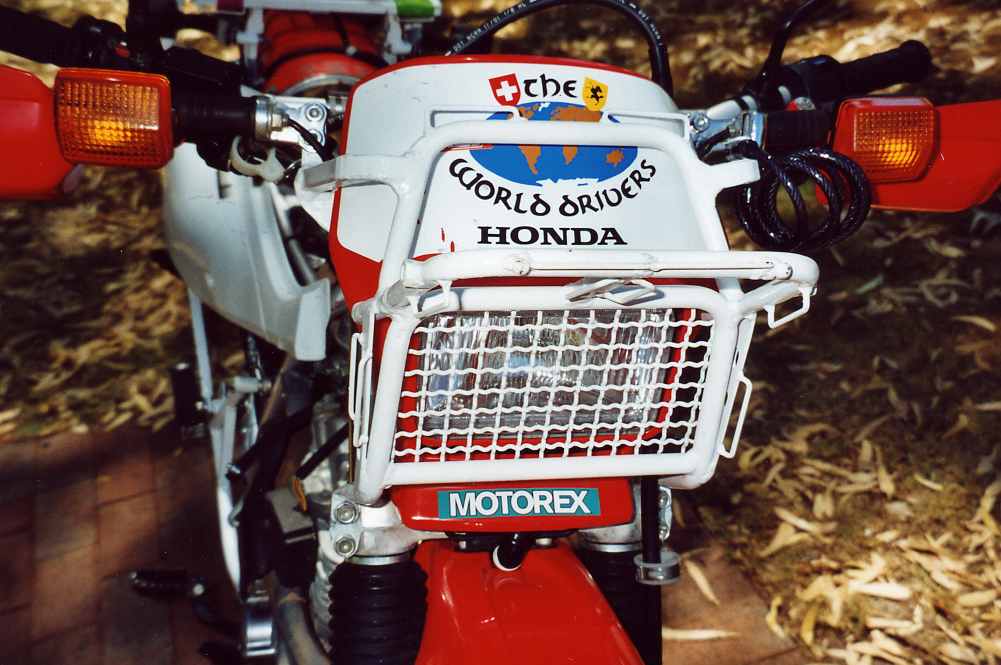 Even the Turnlights fit excellent on my self made Frontcarrier.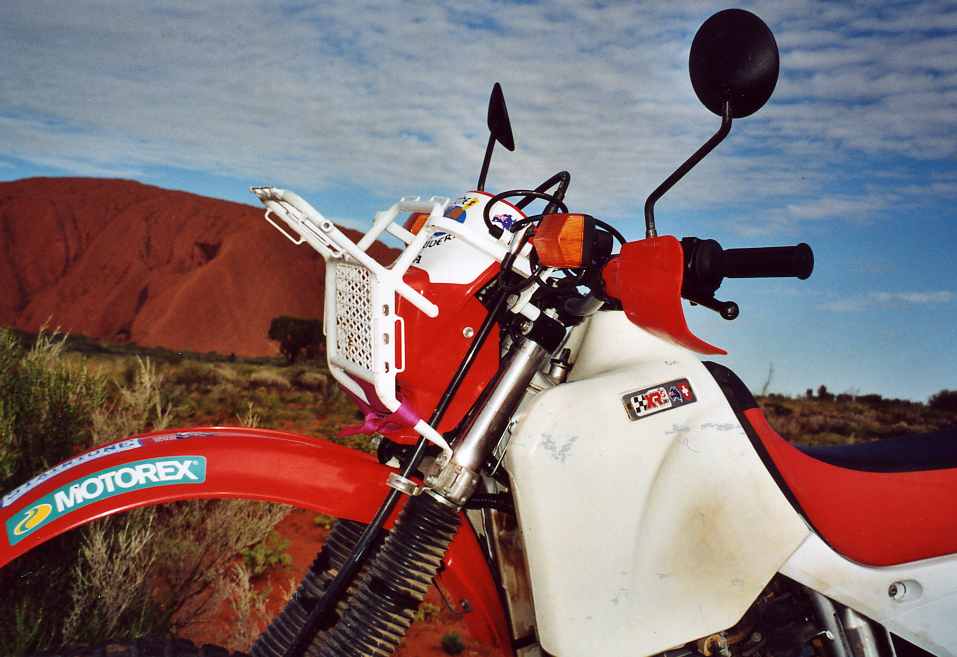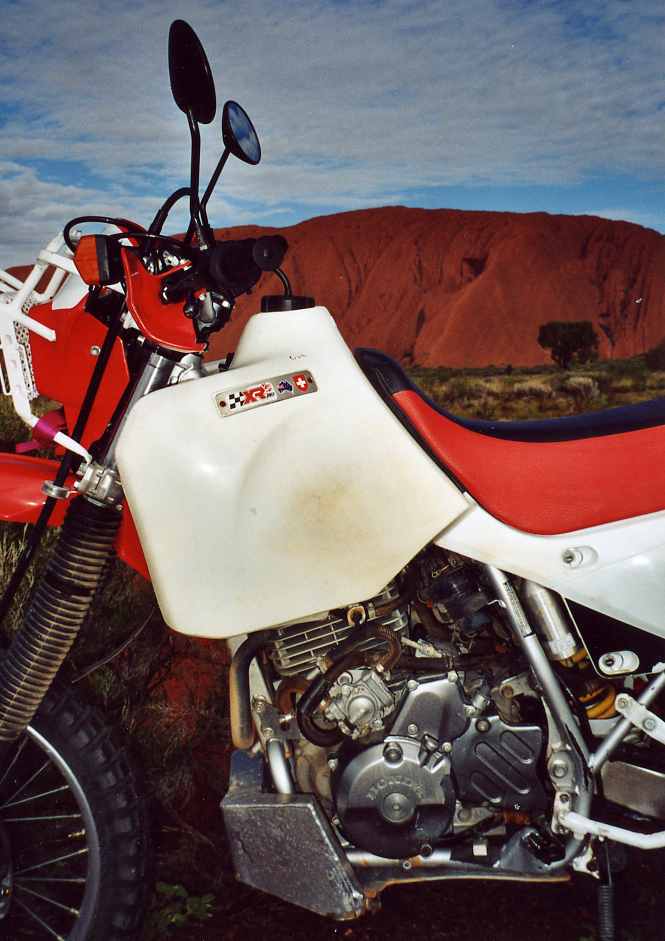 Finished Art-Work. My Skidplate made of Alu, could hold 3liters of Water. (Sometimes something else. ;o) )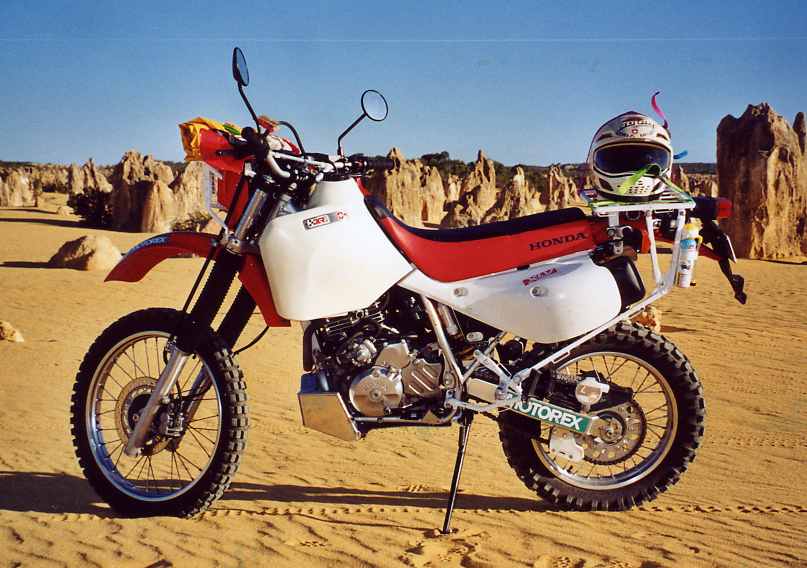 Good to have the little Foot on my Sidestand, here in the Pinacle-Desert.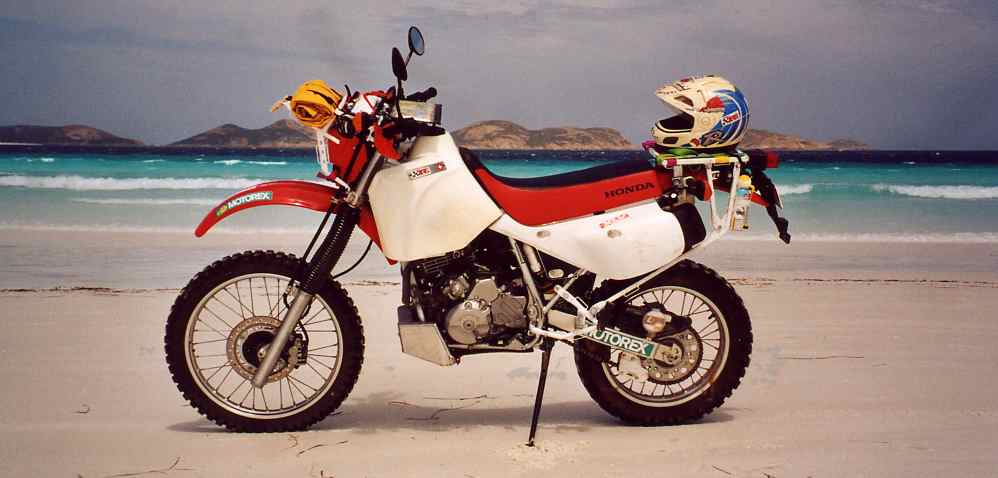 Or here on the Beach at the Cape le Grand natl. Park.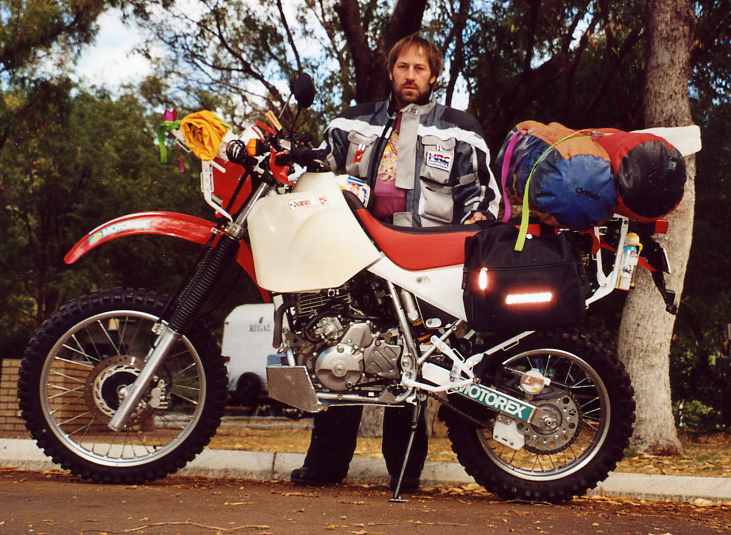 So, now I'm full packed up and ready to go. ;o)
°Back°